Areas We Serve
Fort Collins
Greeley
Laporte
Loveland
Timnath
Windsor
and the surrounding areas
Use 60%* Less Water on Irrigation
We help homeowners become more environmentally responsible while sustaining healthy lawns.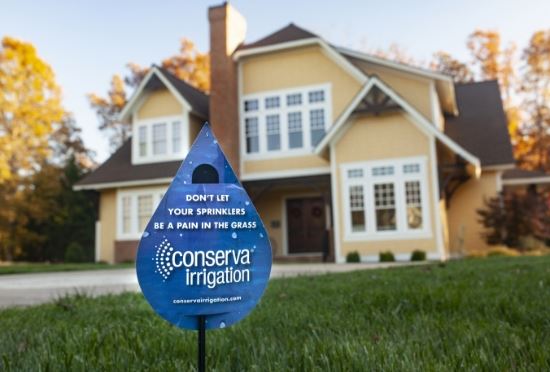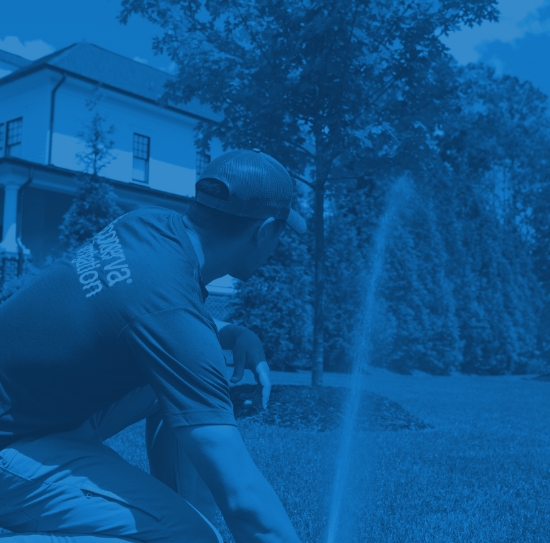 Fort Collins Irrigation Systems
Whether you're tired of your old sprinkler system that continues to drive up your water bills or ready to add your first irrigation system to your home's lawn, turn to the irrigation experts in Fort Collins to ensure your system is ready to keep your lawn looking it's absolute best all year long.
Our irrigation company is available with irrigation and sprinkler repair service for your Fort Collins home or commercial property.
Call our Fort Collins irrigation company today at (970) 633-3083
At Conserva Irrigation of Fort Collins, we offer reliable residential and commercial Fort Collins lawn irrigation services. Our team is dedicated to understanding the goals of your lawn and finding solutions that work for you!
Some irrigation services we offer in Fort Collins include:
Irrigation and Sprinkler System Installation Services – Whether you're looking for a more traditional drip system or a modern and sleek sprinkler system, we've seen it all! Our experts can help with virtually any irrigation system. No idea where to start? We can help design your lawn's dream system!
Maintenance Services – From programming issues to leaky sprinkler heads, our experts can perform maintenance services to solve your lawn irrigation woes!
Seasonal Services – Looking for summarization or winterization services to protect your system and lawn? Our professionally trained experts can perform any routine maintenance or inspections you need before the new season rolls in!
Residential & Commercial Lawn Irrigation Company
Lawn Irrigation Near You in Fort Collins
When you have a sprinkler system designed and installed using our team of trained experts, you can have the ultimate peace of mind that you are getting one of the best lawn irrigation systems in Fort Collins. Our advanced systems are specifically designed to help you maximize your water savings while helping conserve our world's water supply. Each component we use in our systems is specially selected to provide your landscape with the perfect amount of water, exactly when your lawn needs it. This can help you reduce water waste by up to 60%, which will have a positive impact on your monthly water bill. The best part? Your lawn stays lush and beautiful while saving and protecting our planet's water.
Click here or dial (970) 633-3083 to schedule your courtesy sprinkler inspection!
The Conserva Difference
Conserva Irrigation is the first and only irrigation company to be founded on the idea of saving water and improving conservation efforts. From creating an exceptional customer service experience to making sure your lawn is only using the water it needs, our experts are dedicated to continuing this mission of water conservation while delivering superior irrigation services in Fort Collins and beyond!
Sprinkler Repair in Fort Collins
You could be past due on getting your sprinkler system inspected. A damaged or malfunctioning sprinkler system could incur more costs down the road to maintain your lawn. Reach out to Conserva Irrigation of Fort Collins now if your sprinkler system needs repair. Our irrigation company offers a no cost Comprehensive sprinkler inspection to our new customers! Absolutely no obligation. The highly skilled Fort Collins technicians take their time and go over each element and function of your sprinkler system to make sure everything is taken care of.
What makes Conserva Irrigation of Fort Collins the best Choice?
We've earned the Elite Service award from Home Advisor
We are a Top Rated Business on Home Advisor
Conserva Irrigation of Fort Collins has an A Rating from Angie's List
NDS Certified Drainage Contractor
Where, how, and why water pools at a specific location on your property is unique to each situation. That's why our team is NDS Drainage Certified. Our team is trained and certified in the most efficient products and strategies for water management solutions. Some irrigation companies in Fort Collins can claim to provide drainage solutions, but our technicians are certified experts.
About Fort Collins, CO
Located on the Cache La Poudre River between the plains and the mountains, Fort Collins serves as a gateway to the Roosevelt National Forest and Rocky Mountain National Park. It was first a military outpost, founded in 1864 by the U.S. Army. Settlers arrived shortly thereafter, and the fort was closed in 1867. Today, Fort Collins is a sizeable city, encompassing 54.28 square miles of land. As of July 2021, the population of Fort Collins was estimated at 168,538 people, making it Colorado's fourth-most populous city. Fort Collins is home to Colorado State University, which enrolls more than 30,000 students and serves as the area's biggest employer. Check out Visit Fort Collins to learn more!

Contact us at (970) 633-3083 to schedule a free sprinkler inspection!
Packages
Nice 'N Easy
Package

$210

Summerization

Winterization

10% Off System Upgrades

Priority Scheduling

Contact Us
Full Season
Package

$395

Summerization

Winterization

1 Mid-Season Inspection

10% Off System Upgrades

Priority Scheduling

Contact Us

What Our Clients Are Saying
"I have had the pleasure of working with Conserva Irrigation for 3 years. When they delivered their initial presentation to us, I was impressed how they clearly and professionally informed us about the services they offered. More importantly though, Conserva Irrigation has fulfilled, time and time again, the very services they shared with us three years ago."

Rachel T.

"I'm very pleased with the service from Conserva Irrigation. For the last year, my sprinkler system started to get a mind of its own and would cut on and off sporadically while a few of the heads were missing some parts of my yard. Two gents came by to take care of the to do list. Maintaining a yard is hard and your sprinkler system needs to be on point!"

Xerxes N.

"From start to end Conserva was professional and communicated well. They met and exceeded all of my expectation around getting my first sprinkler system. They are worth the money in every aspect. In the end I would highly recommend them to my family and friends."

Jacob L.
Read More