Areas We Serve
Charlotte
Indian Trail
Matthews
Pineville
Waxhaw
and the surrounding areas
Use 60%* Less Water on Irrigation
We help homeowners become more environmentally responsible while sustaining healthy lawns.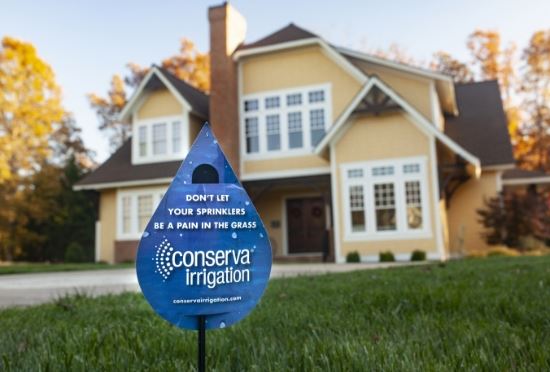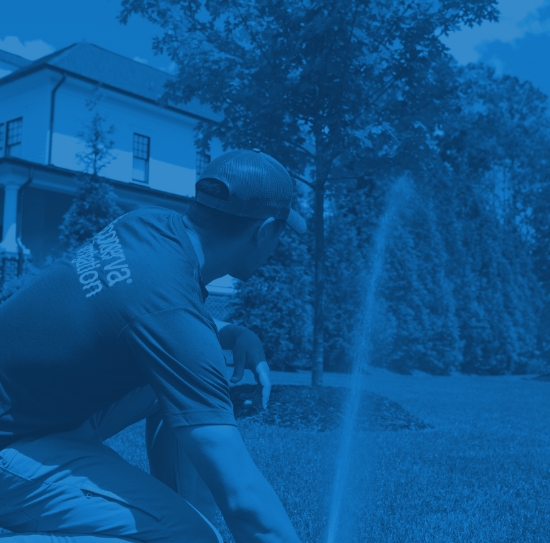 Irrigation and Sprinkler Services in Charlotte, NC
Sprinkler and Irrigation Repair Company Serving South Charlotte and Nearby Areas
A green lawn isn't necessarily green, environmentally speaking. In fact, lush turf is typically over watered, which means a significant amount of water is going to waste. That's bad for the environment and bad for your wallet. That's how you know it's time to start comparing irrigation companies in Charlotte to help you get your system as green as your grass.
Put an end to wasteful watering today. Conserva Irrigation of Charlotte South uses its 5 Step water conservation Process to ensure your sprinklers are distributing only the right amount of water, precisely where it's needed. No more wet sidewalks and driveways. Just a green, healthy lawn and a lower water bill! As one of the greenest irrigation companies in Charlotte, NC, we are ready and available with energy efficient irrigation services and sprinkler repair service for your Charlotte home or commercial property.
Call our Charlotte irrigation company today at (704) 389-5770 or schedule your sprinkler and irrigation repair services online.
5 Steps to Save Water: About Our Process
Charlotte Sprinkler and Irrigation Repair Services
A sprinkler or irrigation system that provides precise coverage and uses the exact amount of water doesn't happen by accident. It takes a team committed to conservation. Conserva Irrigation of Charlotte South developed its 5 Step Process to ensure optimal sprinkler performance.
Assess: Our technicians conduct an annual audit to determine your System Efficiency Score (SES).
Repair & Adjust: Once we have your SES, we'll walk you through the repairs and adjustments that will improve performance.
Optimize: We'll optimize head placement and nozzling so that your system distributes water throughout your landscape.
Retrofit: We'll discuss replacing outdated technology, like simple timers, with advanced controls and sensors.
Maintain: Count on us to monitor and maintain your system each year, ensuring maximum efficiency.
Our irrigation specialists will treat your lawn as if it were their own and ensure that it has an irrigation system that is programmed correctly, positioned effectively, and maintained properly. We stand by our work as one of the top irrigation companies in Charlotte, NC.
Packages
Nice 'N Easy
Package

$225

Summerization

Winterization

Contact Us
Full Season
Package

$425

Summerization

Winterization

Fall Inspection

10% Off System Upgrades

Priority Scheduling

Contact Us

What Our Clients Are Saying
"I have had the pleasure of working with Conserva Irrigation for 3 years. When they delivered their initial presentation to us, I was impressed how they clearly and professionally informed us about the services they offered. More importantly though, Conserva Irrigation has fulfilled, time and time again, the very services they shared with us three years ago."

Rachel T.

"I'm very pleased with the service from Conserva Irrigation. For the last year, my sprinkler system started to get a mind of its own and would cut on and off sporadically while a few of the heads were missing some parts of my yard. Two gents came by to take care of the to do list. Maintaining a yard is hard and your sprinkler system needs to be on point!"

Xerxes N.

"From start to end Conserva was professional and communicated well. They met and exceeded all of my expectation around getting my first sprinkler system. They are worth the money in every aspect. In the end I would highly recommend them to my family and friends."

Jacob L.
Read More