Areas We Serve
Allen
McKinney
Plano
Rowlett
Sachse
Wylie
and the surrounding areas
Use 60%* Less Water on Irrigation
We help homeowners become more environmentally responsible while sustaining healthy lawns.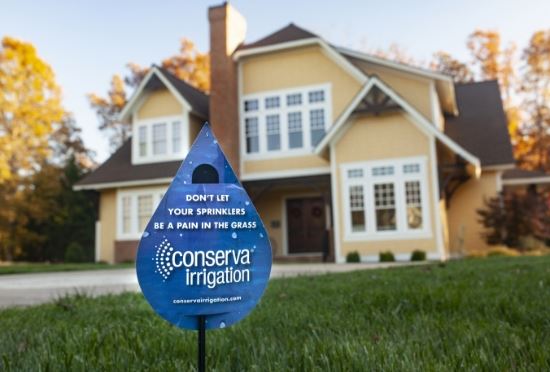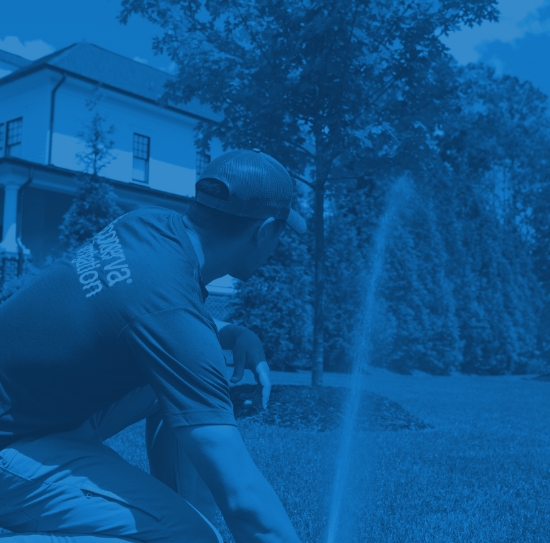 Lawn Irrigation Services in Dallas
Maintaining Beautiful Lawns Without Draining Resources
Do you have sprinklers that aren't operating as efficiently as they used to? Or maybe you need to upgrade your commercial irrigation system? Regardless of your lawn's needs, Conserva Irrigation of Northeast Dallas offers sprinkler installation and lawn irrigation services that provide the TLC your grass requires.
You can depend on our solutions to be environmentally friendly and help preserve water for future generations. Our products help preserve the health of your residential or commercial lawn while potentially saving up to 60% of water.
When you rely on our Certified Irrigation Technicians (CITs), you have access to state-of-the-art products, satisfying results, and an irrigation system that will stand the test of time.
For sprinkler installations and repairs near you, call us at (469) 425-7922 or contact us online to get started with a free sprinkler inspection.
Irrigation Winterization in Dallas
Texas is a warm climate with mild winters. Because of this, many Texans wonder if irrigation winterization is really necessary. After all, the concern is with water freezing, expanding, and breaking the system, and deep freezes aren't very common. While it's true that underground pipes don't typically freeze, there are above-ground parts that will. Without proper winterization service, you're still at risk for potentially expensive damage and leaks once spring rolls back around. No need to worry–just give us a call!
Commercial Lawn Irrigation Support
When you look at your commercial lawn, do you have some concerns? Worry yourself no longer! Our CITs are ready to support you with exceptional solutions that revitalize your expansive lawn.
With our Dallas team's help, you get:
Commercial Site Assessments – Your commercial sprinklers will be thoroughly analyzed to assess water usage, system effectiveness and efficiency, and areas where we can maximize savings. You'll get a detailed report of our findings, and we'll use this information to recommend the right products.
Commercial Sprinkler Services – Are your sprinkler heads malfunctioning? Do you require more intuitive sensors? Let our CITs provide affordable commercial sprinkler installation and repair services that give you a lush and thriving lawn.
Commercial Irrigation Services – If your irrigation system isn't working as effectively as it could, it may need a bit of TLC from our qualified technicians. You can rest assured that our irrigation services will pinpoint any problems so that we can recommend viable solutions that protect your bottom line.
Our technicians are ready to customize your sprinkler installation and lawn irrigation offerings. Simply request service at your earliest convenience, and we'll be there to support you.
For quality irrigation installation and repair services near you, call us at (469) 425-7922 or contact us online today to get a free estimate.
Packages
Nice 'N Easy
Package

$270

2 Annual Inspections

10% Off System Upgrades

Optional Water Like a Pro Add-On

Contact Us
Full Season
Package

$470

4 Annual Inspections

10% Off System Upgrades

Optional Water Like a Pro Add-On

Contact Us

What Our Clients Are Saying
"I have had the pleasure of working with Conserva Irrigation for 3 years. When they delivered their initial presentation to us, I was impressed how they clearly and professionally informed us about the services they offered. More importantly though, Conserva Irrigation has fulfilled, time and time again, the very services they shared with us three years ago."

Rachel T.

"I'm very pleased with the service from Conserva Irrigation. For the last year, my sprinkler system started to get a mind of its own and would cut on and off sporadically while a few of the heads were missing some parts of my yard. Two gents came by to take care of the to do list. Maintaining a yard is hard and your sprinkler system needs to be on point!"

Xerxes N.

"From start to end Conserva was professional and communicated well. They met and exceeded all of my expectation around getting my first sprinkler system. They are worth the money in every aspect. In the end I would highly recommend them to my family and friends."

Jacob L.
Read More