Use 60%* Less Water on Irrigation
We help homeowners become more environmentally responsible while sustaining healthy lawns.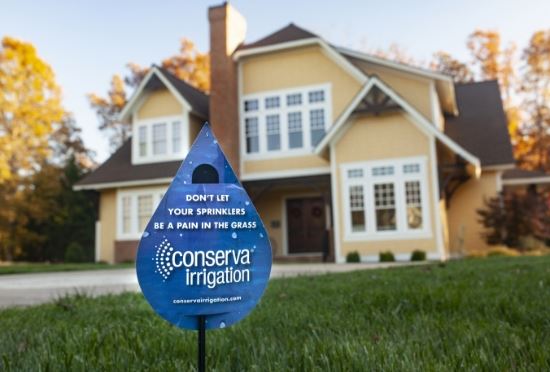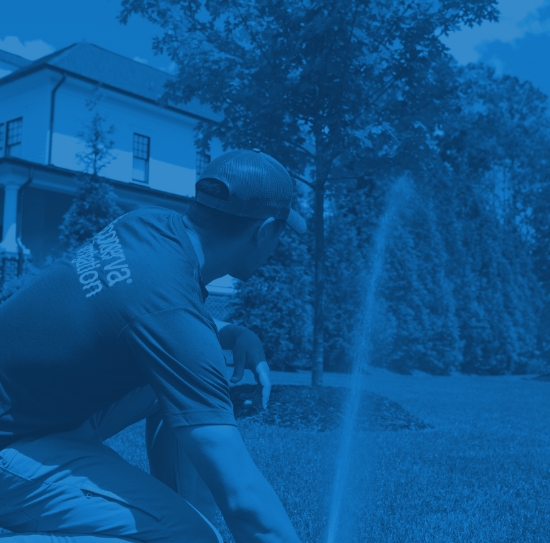 Lawn Irrigation in Palm Beach Florida
Are you interested in reducing your water bill costs by 60%? Conserva Irrigation of North Palm Beach is proud to make this possible for numerous homeowners in communities across the country.
Whether you need sprinkler repairs or a complete installation in North Palm Beach, we can help you get the most for your dollar. Our conservation specialists stay up to date with the latest in irrigation technology and can install the most cost-efficient watering systems for your lawn.
Our advanced, eco-friendly designs and years of industry experience allow us to help minimize your water usage so you can maximize your savings!
For irrigation services in Palm Beach, FL, call us at (561) 220-3146 or contact us online today to get a free sprinkler inspection.
Sprinkler and Irrigation Repair in North Palm Beach
Locals call on us for year round irrigation services including sprinkler system repair and commercial lawn irrigation. We provide a full range of irrigation services in Palm Beach. Many of our customers rely on us for the following:
Irrigation Repair Near You
We provide irrigation installation and repair services for both residential and commercial properties. If water is pooling up on your property, or your sprinkler system isn't working as it should, give us a call.
Sprinkler Repair Services
Common sprinkler problems can also include cracked sprinkler heads, severed water lines, and programming errors. Our lawn sprinkler repair services include a complimentary sprinkler system inspection.
Sprinkler System Repair Near Palm Beach Gardens
As lawn irrigation systems degrade, you may see a variety of symptoms that warrant professional sprinkler repairs.
Signs Your Sprinklers Need Repairs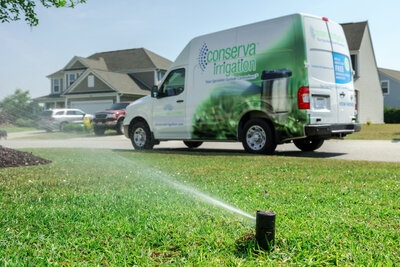 Your sprinklers will show various signs and symptoms that something isn't right.
Some of these signs include:
Poor water distribution, resulting in soaked and/or dry patches
Dripping from control valves
Sputtering sprinkler heads
High or low-pressure water
Increased water costs (due to water waste)
A well-maintained lawn irrigation system should last upward of 20 years.
Our Sprinkler Repairs and Packages
Conserva Irrigation of North Palm Beach offers a full-season maintenance plan where we inspect your sprinklers four times a year and offer a 10% discount on system upgrades!
We perform a variety of sprinkler repairs near Palm Beach Gardens, from fixing pipe leaks to unclogging sprinkler heads and more.
As one of the best irrigation companies in Palm Beach, FL, we do whatever it takes to extend the life of your sprinklers.
Let us help maintain your beautiful lawn with expert sprinkler repair. Call us at (561) 220-3146 or reach out online to request your service.
Why Turn to Conserva Irrigation of North Palm Beach?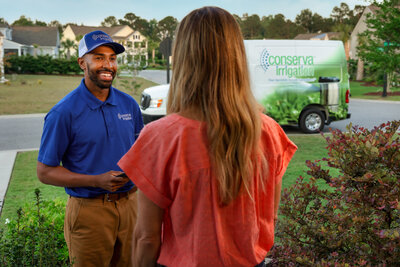 We are proud to be the first irrigation company established with the goal of using watering systems to conserve water.
While the concept doesn't make much sense at first, it has proven to have a significant effect on homeowners' monthly bills.
If you have a lawn, you're likely to have a watering system. Our unique designs take all kinds of factors into account to ensure your property receives the exact amount of water it needs.
Extend the life of your sprinklers with our sprinkler maintenance packages. You don't have to sacrifice the health and beauty of your lawn to save money!
Stop watching your hard-earned dollars go down the drain. Contact us at (561) 220-3146 to schedule a free sprinkler inspection today.
Packages
Full Season
Package

$349

4 Annual Inspections

10% Off System Upgrades

Contact Us

What Our Clients Are Saying
"Needed sprinkler heads replaced and make sure the sprinkler system was working correctly. Chris was very polite and professional. Did the job right away and charged a fair price. I would use them agai ..." Sidney G.

"It was a very pleasant experience.They were all very helpful in explaining the job .i am very happy with job they did and the follow up call to make sure I was pleased with the job. I would definitely ..." Claudio G.

"Excellent company, confirmed appointment, showed up on time and explained all work to be done and did an excellent job, great technician, would and will use again" Rick G
Boynton Beach, FL
Read More