Areas We Serve
Alpine
American Fork
Draper
Eagle Mountain
Herriman
Lehi
Lindon
Orem
Pleasant Grove
Provo
Riverton
Sandy
Saratoga Springs
South Jordan
and the surrounding areas
Use 60%* Less Water on Irrigation
We help homeowners become more environmentally responsible while sustaining healthy lawns.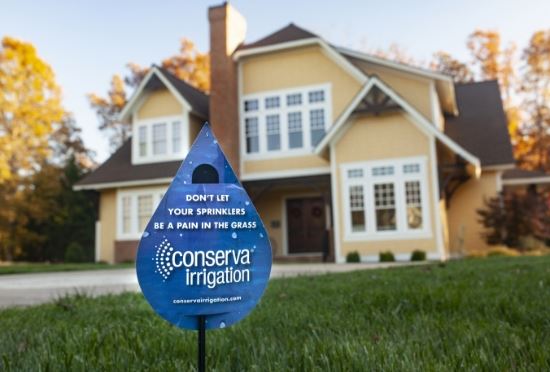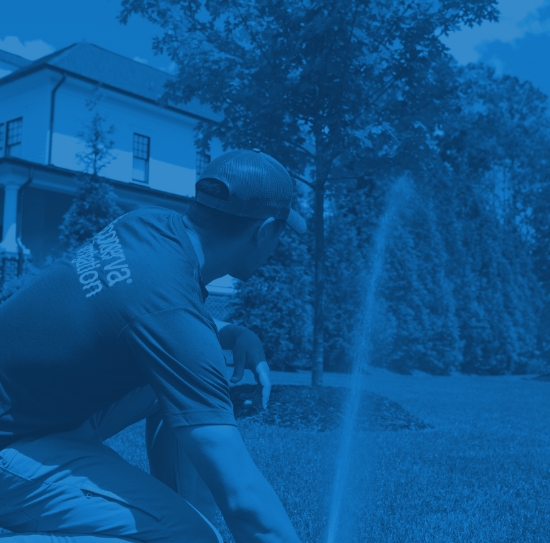 Lehi, UT Lawn Irrigation & Sprinkler Repair Services
Irrigation Company Near You
If you are looking for an efficient lawn irrigation system for your home or business, look no further than Conserva Irrigation of Traverse Mountain.
Did you know that around 1.5 billion gallons of water is wasted each day? Our Lehi, UT lawn irrigation and sprinkler systems are designed to reduce your water use, increase efficiency, and eliminate water waste. In fact, we are the first irrigation company to be founded on the concept of saving water.
Call our Lawn Irrigation Company at (801) 806-4832 Or contact us online today for your free sprinkler inspection.
Conserve Water. Save Money.
Not only do our advanced irrigation systems in Lehi help conserve water for the sake of the earth and future generations, they also lower your overall energy and water bill – truly the best of both worlds.
Our Lehi irrigation company has a team of sprinkler system experts, all of whom have the knowledge, experience, and training to provide you with state-of-the-art equipment and techniques. We will create a lawn care system that works for you.
It is our mission to help you get the most out of your sprinkler system, without having to put the environment on the back burner.
For Lehi sprinkler repair and irrigation services near you, call us at (801) 806-4832 or contact us online today to get started with a free sprinkler inspection.
Eco-Friendly Lehi Sprinkler Repair
Irrigation Services We Offer
As a premier sprinkler company near you, we offer a variety of services from sprinkler installation to maintenance and repairs. With well-maintained sprinklers, you can enjoy a beautiful lawn year-round while conserving water and saving money!
Here are the some of the lawn irrigation services we offer:
Irrigation repair
Drip irrigation
Summerization
Sprinkler Repair Near You
Are you past due on getting your sprinklers inspected? Your damaged sprinkler system could end up bringing pricey out-of-pocket expenses. Reach out toConserva Irrigation of Traverse Mountain now if you need sprinkler repair in Lehi, UT. We will help you manage your lawn and save you money!
You should call our sprinkler repair experts if you notice any of these warning signs:
You notice puddles of water in your yard
Sprinkler heads are not correctly aligned
Leaks in the piping, connections, or sprinkler heads
Sprinkler nozzles are clogged
Decreased water pressure
Higher than usual water bill
Our Lehi irrigation company offers a comprehensive, no-charge, and no-obligation sprinkler inspection to every new customer. As skilled technicians, we will take care to go over each element of your sprinkler system.
About Lehi, UT
Often called "The Pioneer City," Lehi was settled by Mormons in 1850. The settlement was first called Sulphur Springs and then Dry Creek, and it was incorporated as Evansville in 1852. The name was then changed to Lehi after a prophet from the Book of Mormon.
While Lehi was first a primarily agricultural community, it has diversified and transitioned into more of a technological economy. Lehi is known for its historical sites, such as a portion of the Pony Express Trail and Indian Ford, which are well preserved and prime tourist spots.
Lehi was also the location for the hit 1984 film Footloose. Other attractions include Thanksgiving Point and the Lehi Round-Up Celebration.
Dial (801) 806-4832 or click here to schedule your free lawn irrigation system inspection in Lehi, UT!
Packages
Nice 'N Easy
Package

$285

Summerization

Winterization

10% Off Repairs & Upgrades

Priority Scheduling

Contact Us
Full Season
Package

$455

Summerization

Winterization

1 Mid-Season Inspection

Backflow Testing

Priority Scheduling

10% Off Repairs & Upgrades

Contact Us

What Our Clients Are Saying
"I have had the pleasure of working with Conserva Irrigation for 3 years. When they delivered their initial presentation to us, I was impressed how they clearly and professionally informed us about the services they offered. More importantly though, Conserva Irrigation has fulfilled, time and time again, the very services they shared with us three years ago."

Rachel T.

"I'm very pleased with the service from Conserva Irrigation. For the last year, my sprinkler system started to get a mind of its own and would cut on and off sporadically while a few of the heads were missing some parts of my yard. Two gents came by to take care of the to do list. Maintaining a yard is hard and your sprinkler system needs to be on point!"

Xerxes N.

"From start to end Conserva was professional and communicated well. They met and exceeded all of my expectation around getting my first sprinkler system. They are worth the money in every aspect. In the end I would highly recommend them to my family and friends."

Jacob L.
Read More