Use 60%* Less Water on Irrigation
We help homeowners become more environmentally responsible while sustaining healthy lawns.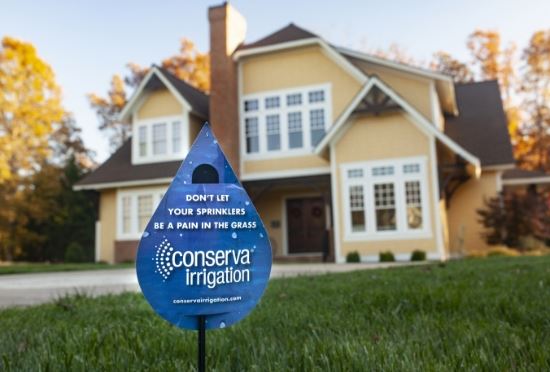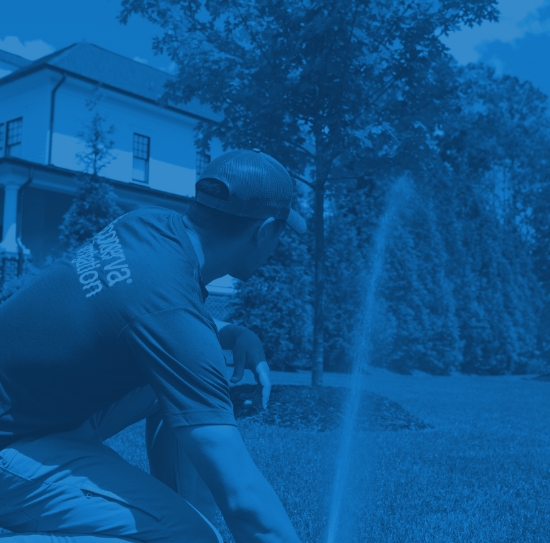 Charleston Irrigation Systems
Irrigation Company Serving Charleston, Summerville, Beaufort and Beyond
Lawn irrigation services are the backbone to healthy and lush grass. Every sprinkler and every pipe is important, which means having a reliable irrigation company can help remove a lot of worry from your shoulders. At Conserva Irrigation of Charleston, we pride ourselves on providing top-tier sprinkler system installation and repair services and high-quality customer service, so we can be the reliable Charleston irrigation repair company you trust. Start with our free irrigation inspection service, and then ask about our additional Charleston sprinkler services:
Summerization – Hot summers are hard on lawns, so maintaining your irrigation system is essential to a healthy lawn.
Winterization – While homeowners use sprinklers less during winter, the system still requires maintenance to prevent damage and freezing.
Irrigation and Sprinkler System Repairs – Our team of experts can help with any kind of sprinkler repairs and lawn irrigation near Summerville, SC that your lawn needs. We can address broken sprinkler heads, unexpected leaks, drainage problems, and more!
For professional irrigation repair and sprinkler installation services in the Charleston, SC area, call us at (843) 350-9163 or contact us online for a free sprinkler inspection.
Sprinkler Installation, Maintenance & Lawn Irrigation Repair in Charleston
Lawn Irrigation Near You
These are just a few examples of our sprinkler and irrigation services—we provide all kinds of irrigation repair, installation, and maintenance for your Charleston irrigation system. We also service commercial buildings, because an effective irrigation system for a business allows for reduced water waste and an attractive property. We're proud to be a top source for expertly installed & maintained irrigation in Summerville, SC and surrounding areas.
Irrigation Repair in Charleston
Our irrigation repair company provides irrigation services for both residential and commercial properties. If water is pooling up on your property, or your sprinkler system isn't working as it should, give us a call.
Sprinkler Repair Services
Common sprinkler problems can also include cracked sprinkler heads, severed water lines, and programming errors. Our sprinkler repair services in Charleston, SC include a complimentary sprinkler system inspection.
How Do You Know If You Need Sprinkler or Irrigation Repair?
Underground leaks in your sprinkler and irrigation system are hard to identify since they cannot be seen. There are, however, a few ways to identify if you need irrigation system repair and maintenance.
Water gushing out of the ground where a sprinkler head used to be. If water shoots out of the ground up into the air this is a sign that one of your sprinkler heads is broken and needs replacement or repair. Leaving a broken sprinkler head unattended will cause a change in water pressure that will affect your entire irrigation system.

If the ground is flooding, but no sprinkler heads are nearby, this could be a sign that an underground line between sprinkler heads is broken.

If water continues to flow out of a sprinkler head when the system is off, this could be a sign that a seal or part of the sprinkler head has broken and needs repair

Look around your property for taller grass, dry areas, or flooding to identify if there might be a failure in the overall irrigation system. Uneven watering could simply be a sign that your sprinkler system needs to be adjusted and maintained rather than needing repair.
For a lawn irrigation repair in Charleston, Summerville and beyond, call us at (843) 350-9163 or contact us online to get started with a free sprinkler inspection today.
Packages
Nice 'N Easy
Package

$295

2 Annual Inspections

10% Off System Upgrades

Priority Scheduling

Contact Us
Full Season
Package

$425

Spring Inspection

Fall Inspection

2 Mid-Season Inspection

10% Off System Upgrades

Priority Scheduling

Contact Us

What Our Clients Are Saying
"I have had the pleasure of working with Conserva Irrigation for 3 years. When they delivered their initial presentation to us, I was impressed how they clearly and professionally informed us about the services they offered. More importantly though, Conserva Irrigation has fulfilled, time and time again, the very services they shared with us three years ago."

Rachel T.

"I'm very pleased with the service from Conserva Irrigation. For the last year, my sprinkler system started to get a mind of its own and would cut on and off sporadically while a few of the heads were missing some parts of my yard. Two gents came by to take care of the to do list. Maintaining a yard is hard and your sprinkler system needs to be on point!"

Xerxes N.

"From start to end Conserva was professional and communicated well. They met and exceeded all of my expectation around getting my first sprinkler system. They are worth the money in every aspect. In the end I would highly recommend them to my family and friends."

Jacob L.
Read More