Use 60%* Less Water on Irrigation
We help homeowners become more environmentally responsible while sustaining healthy lawns.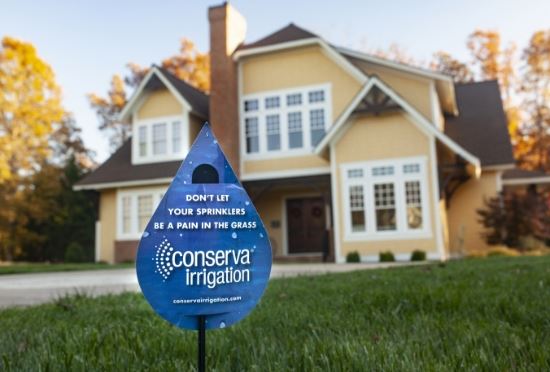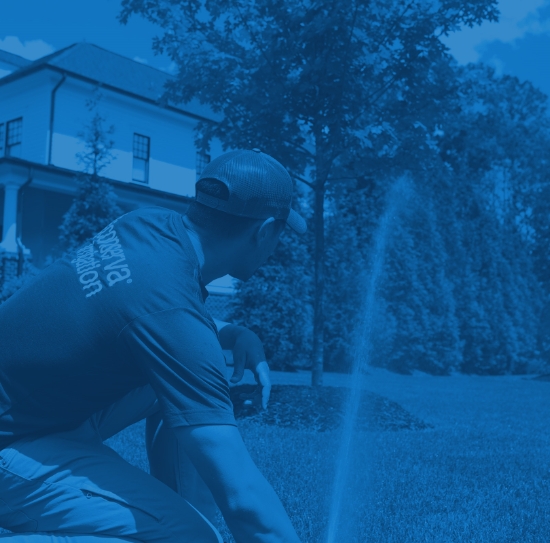 Lawn Irrigation in Nashville South
Professional Sprinkler Installation and Irrigation Services
Is your sprinkler system outdated, inefficient, and increasing your monthly water bill? If so, you should invest in a modern irrigation system. At Conserva Irrigation of Nashville South, our lawn and irrigation specialists will help you maximize water savings by reducing water waste by up to 60%. Locally owned and operated, our team is committed to offering budget-friendly solutions that will benefit your landscape.
Our lawn and irrigation services include:
Installation Services – From traditional drip irrigation to modern sprinkler systems, we install it all.
Maintenance Services – Are you dealing with a faulty timer, leaky sprinkler head, or faulty irrigation line? Let our irrigation experts take a look. We have the training, tools, and experience necessary to fix virtually any irrigation issue.
Design Services – We are happy to perform a complimentary 12-point lawn inspection and discuss your irrigation needs. This walkthrough will allow us to customize a sprinkler or irrigation system for your specific landscaping needs.
Install a Smart System Today
The average irrigation system uses more than every household water appliance combined. Even a single broken sprinkler head can waste thousands of gallons of water in a few months. This is why it is critical to avoid wasting water due to improperly programmed sprinkler controllers and poorly designed irrigation systems.
Smart irrigation systems can help mitigate water loss. By monitoring the weather and the soil, the latest hi-tech irrigation devices adapt to present conditions to replenish dry zones and/or avoid over-watering. Our innovative, intelligent, and autonomous irrigation systems can save you lots of time and money long-term. Let our trusted team install a new irrigation system at an affordable price today!
Call (615) 857-4359 or contact us online to learn more about our services.
Packages
Nice 'N Easy
Package

$225

Summerization

Winterization

Contact Us
Full Season
Package

$350

Summerization

Winterization

1 Mid-Season Inspection

Contact Us

What Our Clients Are Saying
"I have had the pleasure of working with Conserva Irrigation for 3 years. When they delivered their initial presentation to us, I was impressed how they clearly and professionally informed us about the services they offered. More importantly though, Conserva Irrigation has fulfilled, time and time again, the very services they shared with us three years ago."

Rachel T.

"I'm very pleased with the service from Conserva Irrigation. For the last year, my sprinkler system started to get a mind of its own and would cut on and off sporadically while a few of the heads were missing some parts of my yard. Two gents came by to take care of the to do list. Maintaining a yard is hard and your sprinkler system needs to be on point!"

Xerxes N.

"From start to end Conserva was professional and communicated well. They met and exceeded all of my expectation around getting my first sprinkler system. They are worth the money in every aspect. In the end I would highly recommend them to my family and friends."

Jacob L.
Read More