Use 60%* Less Water on Irrigation
We help homeowners become more environmentally responsible while sustaining healthy lawns.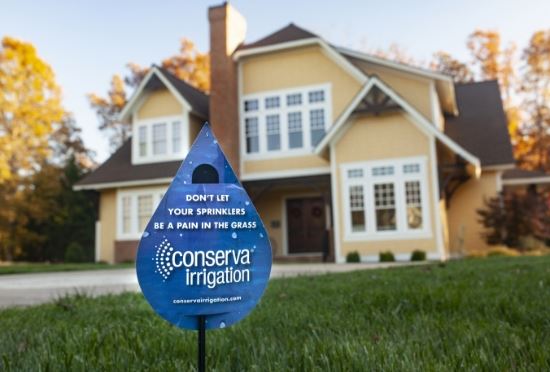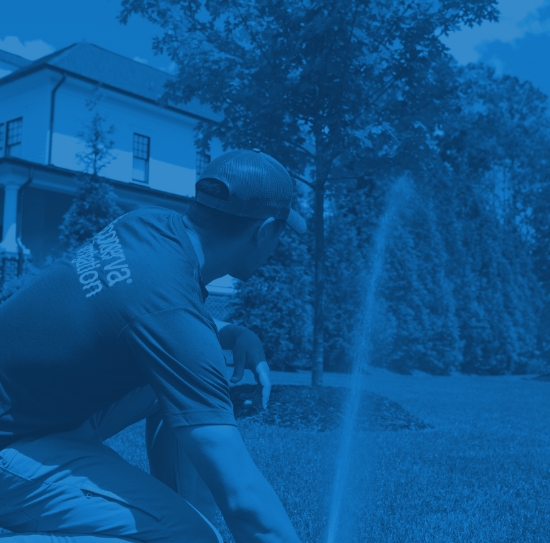 Lawn Irrigation System Solutions in Fort Lauderdale
Affordable Sprinkler Repairs and Installations Near You
Are you sick of your sprinklers flooding your yard? Are parts of your lawn dry or dead from not receiving enough water? No matter the scope of your problems, Conserva Irrigation of Fort Lauderdale is here for you.
We are a proud leader in efficient irrigation systems, offering reliable, water-saving sprinkler installations and repairs in Fort Lauderdale. Our irrigation systems reduce water waste, all while making sure your lawn receives the right amount of water.
For expert irrigation repair and installation in Fort Lauderdale & Pembroke Pines, call us at (954) 520-7452 or contact us online to schedule a free inspection.
NDS Certified Drainage Contractor
Where, how, and why water pools at a specific location on your property are unique to each situation. That's why our team is NDS Drainage Certified. Our team offers the most efficient irrigation products and methods for water management. Some irrigation companies can claim to provide drainage solutions. But our technicians have the certifications to prove it.

Conservation is in our culture and our name. We're a trusted local sprinkler company helping property owners like you save water is our ultimate goal. And we love the feedback we get from satisfied customers. Whether it's our sprinkler repairs to our proven five-step process. No one makes sprinkler services as convenient or reliable as we do.
For dependable irrigation or lawn sprinkler repair near you, call us (954) 520-7452 or contact us online today to get started with a free sprinkler inspection.
Lawn Irrigation Repair in Fort Lauderdale
In order to maximize the life of your irrigation system, regular maintenance and repairs are a necessity. Over time, sprinkler heads can break, leaks can happen, or the changing seasons can damage your irrigation lines. We have years of experience in resolving irrigation issues and making your system seem like new.
Your Fort Lauderdale home deserves the best, and our team is capable of ensuring your irrigation system is repaired in a timely fashion. Here are a few signs that your sprinkler system may need to be repaired:
How Do You Know If Your Irrigation System Needs Repair?
Underground leaks in your sprinkler and irrigation system are hard to identify since they cannot be seen. There are, however, a few ways to identify if you need irrigation system repair and maintenance.
Water gushing out of the ground where a sprinkler head used to be. If water shoots out of the ground up into the air this is a sign that one of your sprinkler heads is broken and needs replacement or repair. Leaving a broken sprinkler head unattended will cause a change in water pressure that will affect your entire irrigation system.

If the ground is flooding, but no sprinkler heads are nearby, this could be a sign that an underground line between sprinkler heads is broken.

If water continues to flow out of a sprinkler head when the system is off, this could be a sign that a seal or part of the sprinkler head has broken and needs repair

Look around your property for taller grass, dry areas, or flooding to identify if there might be a failure in the overall irrigation system. Uneven watering could simply be a sign that your sprinkler system needs to be adjusted and maintained rather than needing repair.
Do you notice sputtering heads? Give our repair team a call to resolve the issue for you. Now, this could be a result of a water pressure issue but may also require repair. Our team can help you figure out which it is.
Has your water bill increased suddenly? If so, it's possible that your sprinkler system needs repair.
We can help you resolve any issues you may be having. Contact Conserva Irrigation of Fort Lauderdale for reliable sprinkler repairs near you.
Request your free inspection for irrigation repair or new installation in Fort Lauderdale & Pembroke Pines by calling (954) 520-7452 or contacting us online today!
Frequently Asked Questions
What are some common irrigation problems?
Irrigation is one of the most important parts of keeping lawns and gardens healthy, but it can be difficult to find the right balance. Too little water leaves plants dry and unable to grow, while too much can cause them to drown or lead to root rot. Other common irrigation problems can include:
Clogged lines
Broken or malfunctioning sprinkler heads and valves
Inconsistent water pressure
Poor soil drainage.
Ultimately, care should be taken when setting up an irrigation system so that all these potential issues can be avoided or mitigated as much as possible.
How can I prevent irrigation problems?
One of the best ways to prevent irrigation problems is to set up an automated system as soon as possible. Automated systems typically require far less maintenance and upkeep than manual systems, and ensure that the water being added to the soil is done in an efficient and evenly distributed manner. Installing a timer and rainfall sensors can also help maximize the efficiency of your irrigation process, so you can be sure that your plants are receiving enough water without over-watering your grounds. Additionally, it's important to install the right size pipes for your specific needs; using pipes that are too large or small could result in inefficient irrigation and a number of issues down the line. Taking these simple steps can help you prevent any unwanted mistakes with your irrigation system.
Packages
Full Season
Package

$349

4 Annual Inspections

10% Off System Upgrades

Contact Us

What Our Clients Are Saying
"They repaired the problem I had as well as looking at my whole system." Rick L.

"They were very professional and courteous. Cleaned up after the work was completed. I would hire again to do any irrigation work. Showed up on time and made sure that I was happy with work." Bruce F.

"Conserva Irrigation of Fort Lauderdale services my irrigation system. They do a great job, and I have recommended this company to all my neighbors. I found Juan to be very personable, friendly and ..." Alberto G.

"Great job by Justin today on fixing our sprinkler problems. Professional, courteous service and quick repair. Also courteous service by Ellie. Thanks." Archie
Ft lauderdale, FL
Read More