Use 60%* Less Water on Irrigation
We help homeowners become more environmentally responsible while sustaining healthy lawns.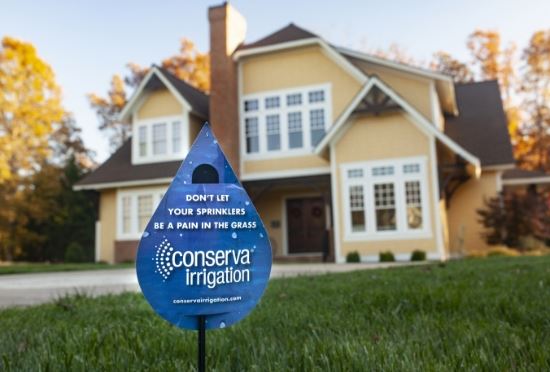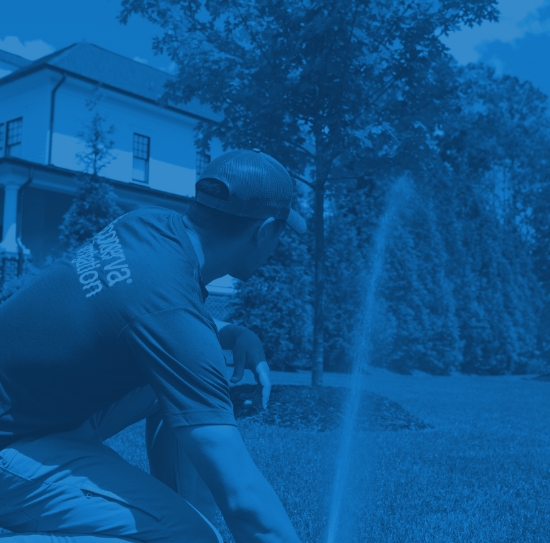 Frisco Irrigation Repair and Sprinkler System Services
When it comes to making sure your property looks the best it can every day, whether at your home or business, your lawn and landscaping is a big contributing factor. As such, it's important that your lawn is properly irrigated, getting the ideal amount of water it needs. Not only does regular watering keep your lawn green and lush, but using the correct amount of water for your lawn will save you from outrageous water bills – and help conserve earth's water along the way!
Our DFW irrigation company is available with irrigation services and sprinkler repair service for your home or commercial property.
For quality Irrigation services near you, call us at (469) 290-3439 or contact us online today to get started with a free sprinkler inspection.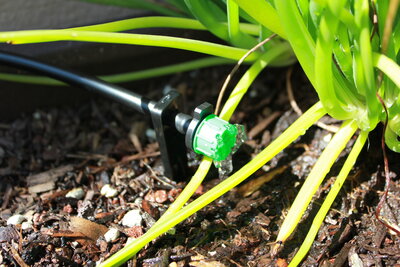 At Conserva Irrigation, our main priority is to provide exceptional irrigation and sprinkler services to homes in the north DFW area, using eco-smart irrigation systems to keep your lawn healthy while saving you money on your water bill. Our North Texas irrigation company understands how hard it can be to keep your lawn looking its best with the extreme heat and unpredictable weather we experience regularly North Texas. With the help of our irrigation experts, we can assist with Frisco sprinkler repairs, drip irrigation installations, drainage solutions, and more!
Some of the irrigation and sprinkler services we offer include:
Irrigation and Sprinkler Installation Services – From traditional drip irrigation systems to high-tech sprinklers, our experts have the experience to provide virtually any irrigation services including repair and installation. Even better, we'll design a watering system that works for you, your lawn goals, and your budget!
Sprinkler Maintenance Services – Whether you're having issues with a specific sprinkler head or your overall system needs some care, our experts can perform sprinkler maintenance services on virtually any commercial or residential irrigation system!
Seasonal Irrigation Services – Looking for summerization or winterization services to protect your sprinkler system and lawn? Our professionally trained Frisco irrigation experts can perform any routine maintenance and inspections you need before the next season rolls in!
Drainage Services - Is your front yard or backyard flooding and in need of a drainage solution? Our team of yard drainage technicians can provide drainage services including repairs and installation.

---

Meet the Owners, Dylan and Leslie Pond
Professional Residential & Commercial Lawn Irrigation Company
Our advanced irrigation systems are specifically designed to help you maximize your water savings while helping conserve our world's water supply. Each component we use in our superior sprinkler services are specially selected to provide your landscape with the perfect amount of water, exactly when your lawn needs it. This can help you reduce water waste by up to 60%, which will have a positive impact on your monthly water bill. Best of all, your lawn will continue to look lush and healthy.
Professional Yard Irrigation Company
If you're looking for a reliable yard irrigation company near you that provides sprinkler repair and installation services, look no further! Our experienced team of technicians are highly trained in all aspects of irrigation systems and can help with any issue from small repairs to complete system installation. We use only the highest quality parts and materials so that your irrigation system will last through the seasons. Plus, our competitive rates make us an affordable choice when it comes to keeping your lawn green and healthy.
Conserva is Different from Other Irrigation Companies
Conserva Irrigation is the first and only company to be founded on the idea of saving water and improving conservation efforts. To put it simply, this drives everything we do. From creating an exceptional customer service experience to making sure your lawn is only using the water it needs, our experts are dedicated to continuing this mission of water conservation while delivering superior irrigation services in Frisco and beyond!
Customers continue to choose our DFW North Irrigation Company because of:
Our Experts – Irrigation is all we do, and we do it well. With years of experience and knowledge, our irrigation professionals can handle anything we come across at your home or business!
Our Dedication – Not only are we dedicated to saving you money on your water bill every month, but we are also dedicated to conserving water. With around 1.6 billion gallons of water being wasted every year due to excess irrigation runoff, it's more important than ever to ensure your system is only using the water it needs.
Our Courtesy Inspection – We offer a free, no-obligation irrigation system inspection. Whether it's at your home or business, one of our irrigation experts will meet you at your property. You and your Frisco irrigation expert will discuss what problems you may be having as well as trouble areas in your lawn that may be contributing to excess runoff and high water bills. After this inspection, we will create a personalized solution that keeps your lawn looking its absolute best!
Irrigation Services Near You
Whether you are looking for a sprinkler installation, system inspection, or yard drainage solutions, you can be sure that you are only getting the best when you decide to hire our professionals. Our professionally trained and seasoned experts can help find a solution and start you on a journey towards greener lawns and lower bills!
Do you need sprinkler repair services?
When was the last time you had your sprinkler system inspected for needed repairs? A damaged sprinkler system could cause you to pay much more than is necessary to manage your lawn. Contact us now if you think you could need sprinkler repair services. Conserva Irrigation of DFW North offers a free no obligation Comprehensive sprinkler inspection to new customers! Our skilled technician takes the time to go over each element and function of your sprinkler system.
About Frisco, TX
Located in Collin County and Denton County, Texas, Frisco is a city that is part of the Dallas-Fort Worth Metroplex and is home to The Star, a 91-acre campus that serves as the Dallas Cowboys World Headquarters and the training facilities for the Dallas Cowboys. Frisco Square is the heart of the city and is where you can find plenty of restaurants, local businesses, and stores, and even live music every Friday night. Frisco is widely known as a bedroom community for nearby Dallas-Fort Worth; as of July 2021, the population of Frisco was estimated at 210,719 people. Popular attractions in the Frisco area include the Texas Sculpture Garden, Frisco Heritage Museum, and the Lazy River.
Contact us online or call (469) 290-3439 to schedule a free sprinkler inspection! We'll help you with any sprinkler installation & irrigation repair that you need!
Packages
Nice 'N Easy
Package

$270

2 Annual Inspections

10% Off System Upgrades

Optional Water Like a Pro Add-On

Contact Us
Full Season
Package

$470

4 Annual Inspections

10% Off System Upgrades

Optional Water Like a Pro Add-On

Contact Us

What Our Clients Are Saying
"I have had the pleasure of working with Conserva Irrigation for 3 years. When they delivered their initial presentation to us, I was impressed how they clearly and professionally informed us about the services they offered. More importantly though, Conserva Irrigation has fulfilled, time and time again, the very services they shared with us three years ago."

Rachel T.

"I'm very pleased with the service from Conserva Irrigation. For the last year, my sprinkler system started to get a mind of its own and would cut on and off sporadically while a few of the heads were missing some parts of my yard. Two gents came by to take care of the to do list. Maintaining a yard is hard and your sprinkler system needs to be on point!"

Xerxes N.

"From start to end Conserva was professional and communicated well. They met and exceeded all of my expectation around getting my first sprinkler system. They are worth the money in every aspect. In the end I would highly recommend them to my family and friends."

Jacob L.
Read More