Irrigation Installation & Repair Services
Ensuring the Efficiency & Reliability of Your System
How effective is your irrigation system? If you're experiencing leaks, water runoff, or any other type of problem with your sprinklers, turn to the team that knows best. Conserva Irrigation® is proud to lead the industry in efficient irrigation services. We've taken watering systems to a whole new level by developing the most efficient and effective way to maintain a beautiful lawn.
Schedule your next irrigation service today by calling your local Conserva location at (804) 353-6999 to learn how we can help you.Schedule your next irrigation service today by finding your local Conserva .
Irrigation System Repairs
Irrigation systems require a little TLC to keep working efficiently and effectively. Neglected systems can lead to both dry lawns and landscapes as well as properties that are saturated with water, wasting this precious resource. That is where Conserva Irrigation comes in.
Conserva Irrigation's free Comprehensive system inspection pinpoints any issues your system may have, be it leaks in the water lines, control issues, etc. We'll explain each piece and let you know how we can repair it.
Some irrigation repairs can be done on the spot. Larger repairs may require a second trip, but as your irrigation specialists, we're happy to do it. Our goal is to provide our clients with a beautiful, green property that minimizes water waste, and we stand by that.
Our System Installation Services
Whether you have an old lawn irrigation system or you're looking to implement one for the first time, our team of experienced technicians can provide reliable, money-saving solutions for peace of mind when it comes to your sprinkler installation.
Our trusted technicians can ensure your lawn irrigation system is:
At peak efficiency throughout the year,
Personalized to accommodate the needs of your lawn,
Set to drain properly and minimize water runoff,
Designed to maximize the lifespan of your lawn,
And as sustainable and reliable as possible.
Sometimes installing a whole new sprinkler system is the best way to prevent costly repairs and save money in the long run. You can rest assured we'll go over all of your solution options with you so you can make an informed decision.
Commercial Irrigation Solutions
Do you own a commercial property that has landscaping that needs to be maintained? Conserva Irrigation has experience repairing and installing lawn irrigation systems for a wide variety of commercial and business properties. Get started with our team of experts today and inquire about your project. We can provide you professional insight and reliable solutions to keep your lawn or landscape green and healthy!
Landscape Work & Maintenance
At Conserva Irrigation, we're equipped to solve virtually any problem with your irrigation system. If part of your lawn requires less water than another or if all of your landscape needs a more evenly balanced watering, our lawn irrigation professionals have you covered. We can set up a number of zones that ensure your property receives the perfect amount of water. Our team is also proud to offer a variety of maintenance packages to keep your system in optimal shape, leaving your lawn lush and green.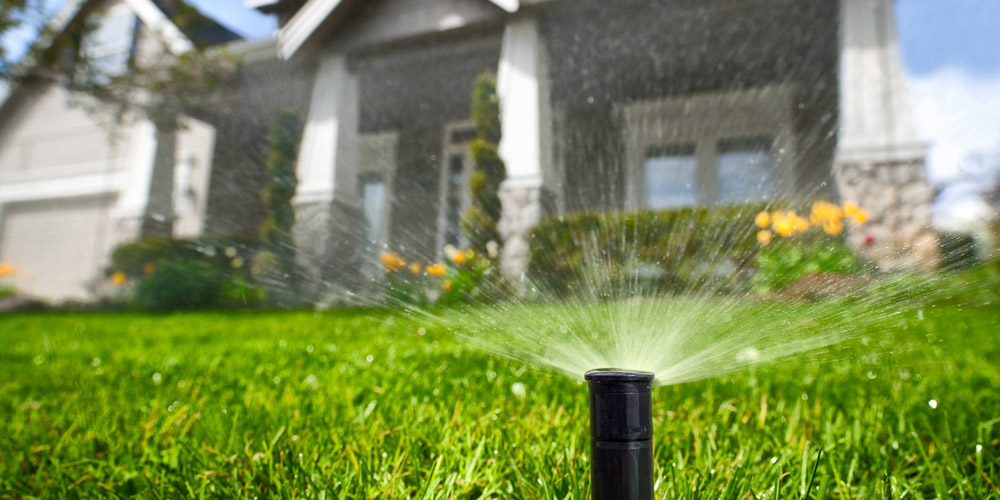 Installation
Whether you are looking to install a brand new system or replace one, Conserva Irrigation will design and install a sprinkler system that waters your lawn and landscape effectively and efficiently.
An efficient irrigation requires 2 key components: the right design and the right products.
Sprinkler System Design
An irrigation system is not simply placing sprinkler heads to just get the landscape wet. It needs to take your particular landscape and property into account. While we are always looking to provide that beautiful green lawn, we also want to avoid over saturation of water and waste. Conserva's trained technicians will design as system that:
Keeps your grass looking great,
Maximizes the lifespan of your lawn,
Drains properly and minimizes water runoff,
Runs at peak efficiency, minimizing water waste,
And more.
The Right Products
As the leaders in irrigation, Conserva only uses the best quality controls, sprinkler heads, and valves.
Smart Technology – Conserva Irrigation truly believes in water conservation which is why all of our newly installed systems come with a smart controller as the standard not the upsell. With a smart controller in place your system will:
Use only the amount of water that is needed
Adjust daily with the changes in weather at your exact address
Have access to control with any phone, tablet or connected device
Weather Sensors – In addition to having a rain sensor to ensure the system does not run during or after a rain event, Conserva Irrigation installs all systems with a weather sensor to take into account the exact temperature and weather changes on a daily basis.
High-Efficient Spray Nozzles – All systems are installed using only high-efficient spray nozzles. The Toro Precision Spray Nozzles water more uniformly and save on average 35% of the water used when compared to traditional nozzles.
Matched Precipitation – All systems are designed with full head-to-head coverage to provide full coverage to match rain as best as possible
Warranty
Not only are Conserva Irrigation's new sprinkler systems designed with top of class components, but Conserva Irrigation also offers an industry best 5 year warranty on all new systems provided Conserva Irrigation is servicing the system annually.
Looking to Install?
A new irrigation system is not only an investment, but it's a major household project requiring your lawn to be dug up in areas. You want to hire a company that you can trust. When looking to hire, ask your potential contractors these important questions:
Are you insured?
Are you licensed?
Do you offer service and maintenance?
Do you have a satisfaction guarantee?
If the answer to any of these questions is "no," they may not be the right provider for you.