Use 60%* Less Water on Irrigation
We help homeowners become more environmentally responsible while sustaining healthy lawns.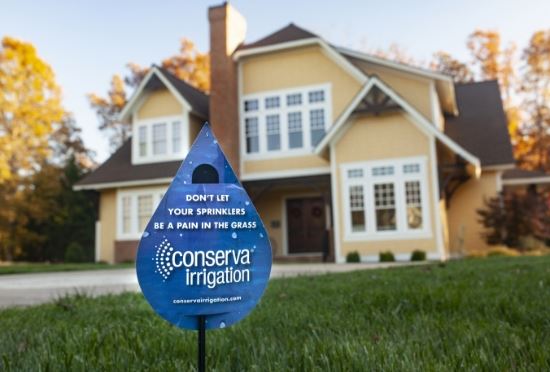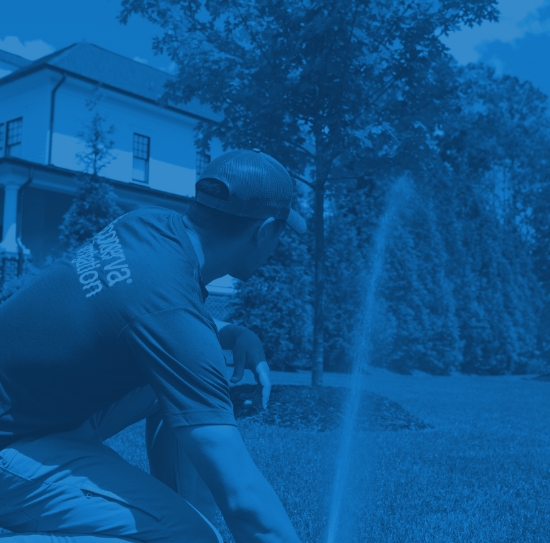 Chicagoland Lawn Irrigation Service
Residential and Commercial Lawn Irrigation Support
Conserva Irrigation of West Chicagoland specializes in residential and commercial lawn irrigation services, so property owners have the resources, products, and education to keep grass and plants healthy. We understand that running a household or business doesn't give you the time to devote to lawn preservation. Fortunately, our West Chicagoland team offers comprehensive solutions considering topography, slope, weather conditions, etc.
We take pride in partnering with you to get your lawn healthy, help you conserve up to 60% of water, and save money on your monthly water bill. Our local sprinkler installation company is one of the only businesses in the industry that installs, replaces, repairs, and maintains lawn sprinklers and irrigation systems with future generations in mind. Everything we do is to protect our water supply today, so it's in abundance tomorrow.
For sprinkler installation, repairs, and maintenance services near you, call us at (630) 474-6425 or contact us online to get started with a free sprinkler inspection.
How We Help With Lawn Sprinklers in Chicago and Surrounding
At Conserva Irrigation of West Chicagoland our team has years of experience and uses high quality products and smart irrigation technology to help you be environmentally responsible.
Here's what we can do for you:
Free sprinkler system inspection
Lawn sprinkler services

Sprinkler system installation
Sprinkler system repair
Sprinkler system replacement
Sprinkler system expansion
Sprinkler system upgrades

Seasonal services and maintenance packages
Summerization and Winterization
Backflow testing
Irrigation repair
What is Drip Irrigation?
Drip irrigation is an excellent method to help preserve soil nutrients and conserve water. It's typically reserved for smaller areas like gardens, hedges, planters, or flowerbeds. There are surface and subsurface variations of drip irrigation systems that, as their name suggests, drip water onto the vegetation. This water gets deposited where the plant can absorb most of it. Traditional irrigation methods deliver water to the entire surface beneath the sprinkler heads, which can cause runoff and drift.
Should I Summerize My Sprinkler System?
What is summerization, anyway? Summerization is the process of preparing your sprinkler system for the Summer months. It ensures that your lawn will continue to thrive while also maintaining the efficiency of your system. Skipping summerization could mean damage to your lawn or costly repairs!
At Conserva Irrigation of West Chicagoland our summerization experts are here to ensure that your sprinkler system is ready to run reliably during the summer months. Our team can complete a thorough analysis of your system to check for any issues, make necessary repairs or suggest upgrades, and summerize your sprinkler system.
Should I Winterize My Sprinkler System?
Yes! Winterization can save you from expensive repairs next spring. When water is left in your irrigation system, it can freeze and expand during the cold months. This is capable of bursting the pipes underground. Even a small amount of water left can cause this type of damage.
How to Winterize Your Irrigation System
Winterizing your sprinkler system is a job best left to the professionals due to the equipment and precision needed. An irrigation expert will use pressurized air to push out all of the residual water from your system and do other finishing touches to get you ready for the winter. Sprinkler system winterization should be completed before the ground freezes each winter, or before the first snow to prevent pipes from bursting.
Call Conserva Irrigation of West Chicagoland Today!
If you have an issue with your lawn sprinkler in Chicago or something bigger such as repairing your entire system, reach out to our West Chicagoland sprinkler system repair professionals at Conserva Irrigation of West Chicagoland.
Call (630) 474-6425 or contact us online for Chicagoland sprinkler system installation and repair!
Delivering Commercial Lawn Irrigation for Business Owners
Commercial properties deserve heavy-duty lawn irrigation systems to help save on operation costs and enhance curb appeal. After all, it only takes 7 seconds to form an initial impression of someone or something. If customers form a poor impression of your business solely based on appearance, it's unlikely you'll get them through the front door.
Our commercial services include:
Site assessments
Sprinkler repair and replacement
Sprinkler installation
System design
Not only do you get brand-name, trusted products to keep your commercial lawn looking pristine, but we also ensure that your system is maintained with an annual inspection.
Whenever you need lawn irrigation solutions for your home or business, contact Conserva Irrigation of West Chicagoland online or call (630) 474-6425 for best-in-class support.
Packages
Nice 'N Easy
Package

$250

Summerization

Winterization

10% Off System Upgrades

Priority Scheduling

Contact Us
Full Season
Package

$350

Summerization

Winterization

1 Mid-Season Inspection

15% Off System Upgrades

Priority Scheduling

Contact Us

What Our Clients Are Saying
"I have had the pleasure of working with Conserva Irrigation for 3 years. When they delivered their initial presentation to us, I was impressed how they clearly and professionally informed us about the services they offered. More importantly though, Conserva Irrigation has fulfilled, time and time again, the very services they shared with us three years ago."

Rachel T.

"I'm very pleased with the service from Conserva Irrigation. For the last year, my sprinkler system started to get a mind of its own and would cut on and off sporadically while a few of the heads were missing some parts of my yard. Two gents came by to take care of the to do list. Maintaining a yard is hard and your sprinkler system needs to be on point!"

Xerxes N.

"From start to end Conserva was professional and communicated well. They met and exceeded all of my expectation around getting my first sprinkler system. They are worth the money in every aspect. In the end I would highly recommend them to my family and friends."

Jacob L.
Read More