Use 60%* Less Water on Irrigation
We help homeowners become more environmentally responsible while sustaining healthy lawns.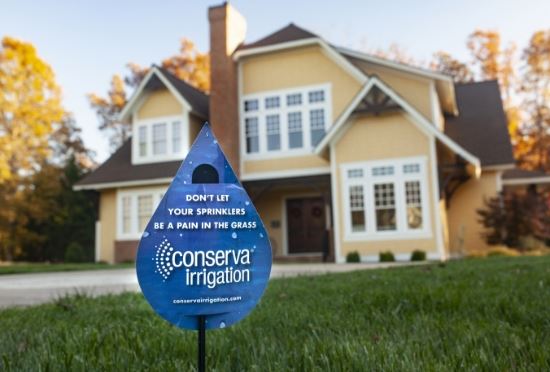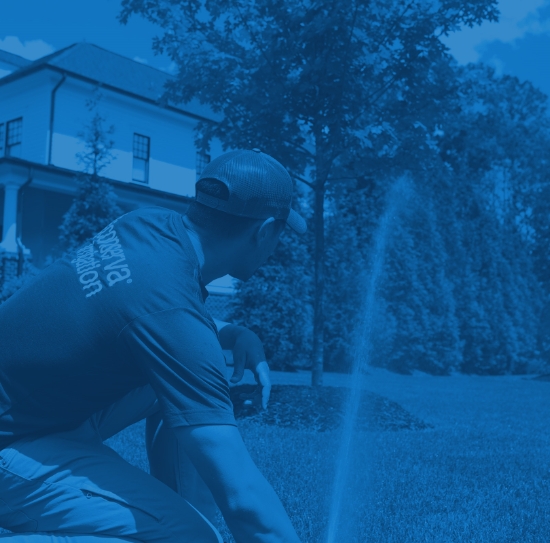 Kansas City Lawn Irrigation Services
When the seasons change, your lawn's water usage should too. Notice your monthly bills are staying consistently high, or your yard is growing inconsistently? That could be a sign that your irrigation system is malfunctioning or insufficient for your lawn.
Fortunately, Conserva Irrigation of Kansas City can deliver affordable and effective irrigation services to ensure your lawn continues thriving all year long. Our irrigation experts main goal is to provide you with a sprinkler system that helps conserve up to 60% of water and gives your outdoor space enough nutrients. Plus, you could save hundreds of dollars a year on your water bill when you have an irrigation system that works efficiently.
With the help of our Kansas City irrigation company, you can get the most usage from your sprinkler system and protect the environment simultaneously.
The Benefits of Working With an Industry Leader in Irrigation Services
When you work with a leader in lawn irrigation and sprinkler installation services, you can expect best-in-class solutions that help you save time, money, and the planet.
Helping You Save Time, Money, & the Planet
Specifically, the benefits of working with our team include:
Highly trained and skilled irrigation experts who consider your lawn, lifestyle, and budget
Various options that give you the solutions you need at a price you can afford
Irrigation services that consider your property's topography, the local weather, and more before we ever recommend a system
Premium-quality products that help you develop and maintain a beautiful and healthy lawn
Free sprinkler inspections to ensure your system is functioning satisfactorily
As a locally owned and operated business in Kansas City, we understand property owners' landscaping issues in the area. We also know that thousands of gallons of water are wasted annually because of faulty or broken sprinkler systems. Our irrigation services team is here to assist you and deliver long-lasting results that will leave you completely satisfied.
Commercial Lawn Irrigation Services to Support Your Bottom Line
Not only do we help homeowners with irrigation and sprinkler installation and repair services, but we also offer commercial lawn irrigation solutions for business owners. As a busy entrepreneur, your priority is the growth of your business. One way to support that is to get an effective sprinkler system that provides ample water and saves you money on the back in. Our partnership with Toro EVOLUTION® allows us to provide you with efficient controllers and coordinating rain, weather, and soil sensors. You can rest assured knowing you're getting quality products that will give you the solutions and convenience you need.
For more information about commercial or residential sprinkler installation and lawn irrigation services, call (913) 349-9239.
Packages
Nice 'N Easy
Package

$195

Summerization

Winterization

10% Off System Upgrades

Priority Scheduling

Contact Us
Full Season
Package

$275

Summerization

Winterization

1 Mid-Season Inspection

10% Off System Upgrades

Priority Scheduling

Contact Us

What Our Clients Are Saying
"I have had the pleasure of working with Conserva Irrigation for 3 years. When they delivered their initial presentation to us, I was impressed how they clearly and professionally informed us about the services they offered. More importantly though, Conserva Irrigation has fulfilled, time and time again, the very services they shared with us three years ago."

Rachel T.

"I'm very pleased with the service from Conserva Irrigation. For the last year, my sprinkler system started to get a mind of its own and would cut on and off sporadically while a few of the heads were missing some parts of my yard. Two gents came by to take care of the to do list. Maintaining a yard is hard and your sprinkler system needs to be on point!"

Xerxes N.

"From start to end Conserva was professional and communicated well. They met and exceeded all of my expectation around getting my first sprinkler system. They are worth the money in every aspect. In the end I would highly recommend them to my family and friends."

Jacob L.
Read More