Use 60%* Less Water on Irrigation
We help homeowners become more environmentally responsible while sustaining healthy lawns.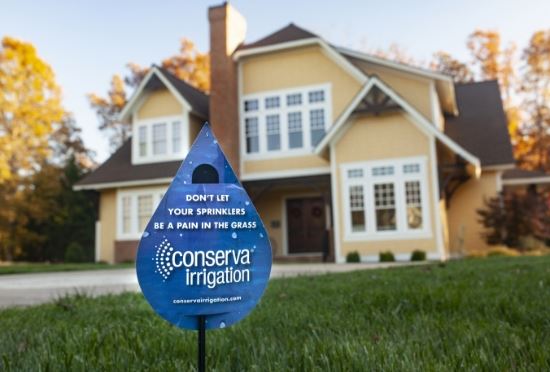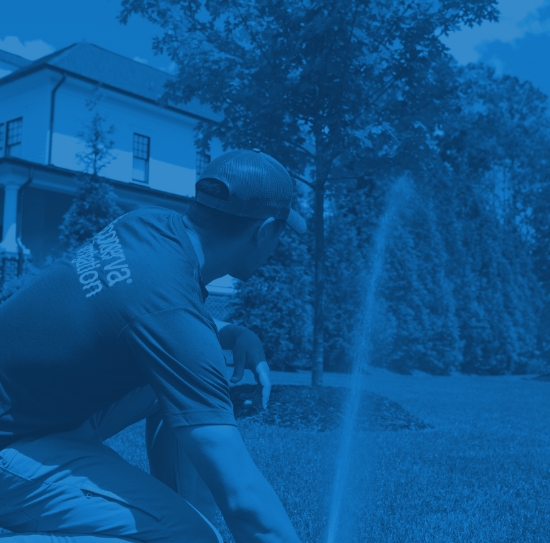 Raleigh Irrigation Systems
Having problems with your sprinkler system? The sprinkler company Conserva Irrigation can help! Our team of experienced Raleigh technicians combines cutting-edge technology with timeless designs to provide both homeowners and business owners with reliable solutions for their landscapes. Best of all, our sprinkler repair and installation services in Raleigh, can help you use up to 60% less water.
Conserva can customize your new sprinkler system by measuring:
The percolation and precipitation rates in your area
The type of soil you use
The amount of shade and sun your landscape gets
Leading the Way in Efficient Landscaping Solutions
Why Choose The Raleigh Irrigation Experts of Conserva Irrigation
When you turn to our team, you can look forward to receiving a free sprinkler inspection and a long-lasting, efficient system. With a name that leads the industry in irrigation solutions, we're proud to help you save money in a way that benefits your property, your community, and the environment.
Conserva Irrigation of the Triangle provides premier sprinkler system repair services to Raleigh, NC. We offer a 100% FREE sprinkler system inspection. If your system is operating inefficiently, we'll find the root cause and rectify the issue. We offer flat-rate pricing, unlike, most other lawn irrigation companies in the Raleigh area. We use smart irrigation technology that will ensure your sprinkler system only delivers the optimal amount of water to your lawn and not a drop more!
Do you need irrigation system repairs?
If you think your irrigation system needs repair. Then contact Conserva Irrigation of the Triangle now! We offer a free no obligation Comprehensive irrigation inspection to new customers! Conserva Irrigation® is a proud industry leader in cost effective irrigation services.
Contact us at (919) 689-4551 to learn more about how Conserva Irrigation can help you maintain a beautiful, healthy landscape.
Packages
Nice 'N Easy
Package

$275

Summerization

Winterization

2 Annual Inspections

Priority Scheduling

Contact Us
Full Season
Package

$425

Summerization

Winterization

4 Annual Inspections

Priority Scheduling

Contact Us

What Our Clients Are Saying
"I have had the pleasure of working with Conserva Irrigation for 3 years. When they delivered their initial presentation to us, I was impressed how they clearly and professionally informed us about the services they offered. More importantly though, Conserva Irrigation has fulfilled, time and time again, the very services they shared with us three years ago."

Rachel T.

"I'm very pleased with the service from Conserva Irrigation. For the last year, my sprinkler system started to get a mind of its own and would cut on and off sporadically while a few of the heads were missing some parts of my yard. Two gents came by to take care of the to do list. Maintaining a yard is hard and your sprinkler system needs to be on point!"

Xerxes N.

"From start to end Conserva was professional and communicated well. They met and exceeded all of my expectation around getting my first sprinkler system. They are worth the money in every aspect. In the end I would highly recommend them to my family and friends."

Jacob L.
Read More