Employment Opportunities
Hiring Field Technicians & Office Team Members
Conserva Irrigation is constantly looking to add the best irrigation and sprinkler repair professionals to our team. We have open job positions all over the country for both field technicians, as well as office and administrative team members. Check out all of our system-wide job opportunities and positions:
No Experience, No Problem: Conserva CareerTech Academy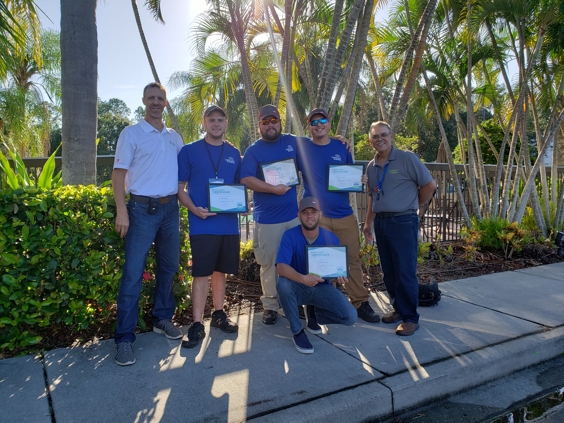 Are you looking to get into the irrigation industry, but don't yet have any field experience? Conserva Irrigation offers a four-week immersive training academy to teach young, aspiring irrigation technicians everything from troubleshooting, to repairs, and even whole-system installations. Before each cadet graduates from Conserva CareerTech Academy, they will complete field, classroom, and online study modules that prepare them for a final test, as well as a successful career as a technician.
The selection and admittance of each Conserva CareerTech Academy cadet is up to the discretion of each local franchise owner. In 2020, Conserva Irrigation will conduct 5 -7 academies at its local headquarters in Richmond, VA.
To learn more or inquire about the application process, please contact your local Conserva Irrigation office.