Use 60%* Less Water on Irrigation
We help homeowners become more environmentally responsible while sustaining healthy lawns.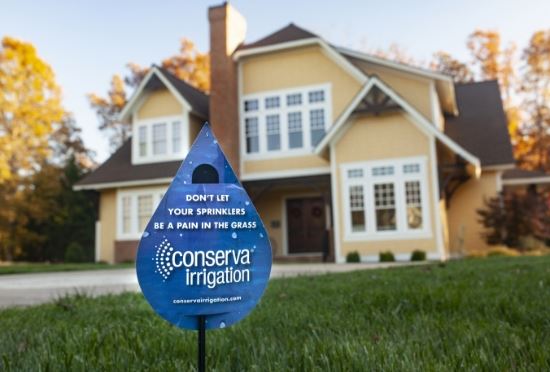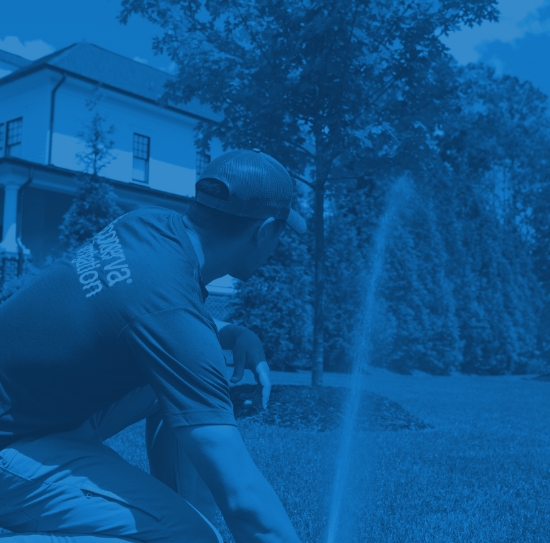 Lawn Irrigation Minneapolis
Irrigation Company Near you
Are you interested in cutting your water bills in half? Conserva Irrigation of The Twin Cities is proud to offer irrigation services in Minneapolis and the surrounding areas.
It can be overwhelming to sort through all the different lawn sprinkler system installation companies in your area. We make an extra effort to stand out from the competition.
Call our Twin Cities irrigation company at (763) 401-7313 to schedule your irrigation inspection or sprinkler repair in Minneapolis today. today.
Our Minneapolis lawn irrigation technicians stay up to date with the most advanced eco-friendly irrigation designs in order to provide Minneapolis property owners like you with better ways to save more money. We're committed to helping you reduce water waste while adding beauty to your lawn.
Lawn Irrigation Near You
Our Minneapolis irrigation and sprinkler installation services are especially beneficial if you're looking to sell your home in the future. A reliable, eco-friendly Minneapolis lawn irrigation system gives new homeowners one less thing to worry about!
Efficient Minneapolis Sprinkler Repair, Maintenance & Installation
Why Trust Our Minneapolis Irrigation Team?
Conserva is proud to be the leader in efficient irrigation services in the Minneapolis area. We help homeowners and business owners across the country help themselves and the planet simultaneously.
Conservation is in our culture, it's in our name, and it's in every sprinkler repair service we provide throughout Minneapolis, MN. Put your trust in a lawn sprinkler installation company that truly cares about you and the environment!
Does Your Irrigation System Need to Be Serviced?
If you think you need irrigation repair services, contact Conserva Irrigation of The Twin Cities now! Our Minneapolis irrigation company offers a free no-obligation 12-point inspection to our new customers! We are a proud industry leader in eco-friendly irrigation services.
About Minneapolis, MN
Located on both sides of the Mississippi River adjacent to Saint Paul, the capital of Minnesota, Minneapolis is the most populous city in the state. It also serves as the seat of Hennepin County. Together, Minneapolis and St. Paul are known as the Twin Cities.
Minneapolis is a popular tourist destination, attracting millions of visitors each year with its history, culture, cuisine, and abundant creeks, waterfalls, and wetlands. The city is home to 13 lakes and regional parks, such as Above the Falls and Minnehaha, as well as 160 neighborhood parks. As of 2021, the population of Minnesota was estimated at 425,336 people.
Call (763) 401-7313 to request a free sprinkler inspection. We look forward to helping you improve the appearance and efficiency of your Minneapolis lawn.
Packages
Nice 'N Easy
Package

$250

Summerization

Winterization

10% Off System Upgrades

Priority Scheduling

Contact Us
Full Season
Package

$350

Summerization

Winterization

1 Mid-Season Inspection

10% Off System Upgrades

Priority Scheduling

Contact Us

What Our Clients Are Saying
"They are very professional and very kind. They are very nice and quick. They are very trustworthy." Bridget M.
Andover, MN
"They did the spring system review and startup. As a result of their thorough review, they found that previous vendor had not re-connected my rain sensor when they added new zones and had cut some ..." Tom T.
Stillwater, MN
"They are great. They are awesome. They are very good. I like those guys." Mike M.
Mound, MN
"Russ Jundt from Conserva reviewed our landscaping project plan and gave me a quote with various options. We selected an option which Russ and his team installed. The installation went exactly as ..." Dennis M.
St. Paul, MN
"It was great. They were timely, very efficient, professional and very informative." Gregory D.
Woodbury, MN
"Their dedication to water conservation and working directly with Toro to continually build better products sold me. The crew showed up for the installation right when they said they would and were ..." Nick S.
Champlin, MN
"They were prompt and checked all the sprinkler heads etc to make sure nothing was broken. Service was excellent." Sharon K.
Maplewood, MN
"Arrived on time. Found us working in the backyard. Was able to complete the service in less than an hour. Offered us insight into upgrading our existing system this coming spring with cost estimate ..." Nina E.
Blaine, MN, MN
"They were fast to contact us, punctual and completed sprinkler winterization quickly. Would definitely work again with this company." Maria R.
Falcon Heights, MN
Read More