Use 60%* Less Water on Irrigation
We help homeowners become more environmentally responsible while sustaining healthy lawns.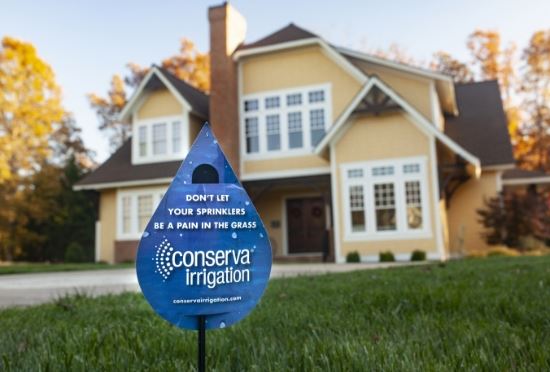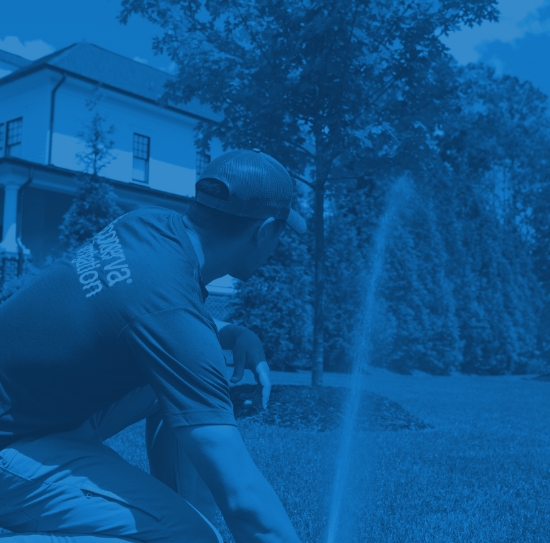 Lawn Irrigation and Sprinkler Systems in Minneapolis
An Irrigation Company You Can Count On To Get Your Lawn Looking Its Best
Are you interested in cutting your water bills in half? Conserva Irrigation of The Twin Cities is proud to offer top-notch eco-friendly irrigation services in Minneapolis and the surrounding areas.
It can be overwhelming to sort through all the different lawn sprinkler system instanllation companies in your area. We make an extra effort to stand out from the competition.
Call our Twin Cities irrigation company at (763) 401-7313 to schedule your irrigation inspection or sprinkler repair in Minneapolis today. today.
Our Minneapolis lawn irrigation technicians stay up to date with the most advanced eco-friendly irrigation designs in order to provide Minneapolis property owners like you with better ways to save more money. We're committed to helping you reduce wasted water in your Minneapolis sprinkler system while adding beauty to your lawn.
The Value of Eco-friendly Lawn Irrigation & Sprinkler Systems
Our Minneapolis irrigation and sprinkler installation services are especially beneficial if you're looking to sell your home in the future. A reliable, eco-friendly Minneapolis lawn irrigation system gives new homeowners one less thing to worry about!
Efficient Minneapolis Sprinkler Repair, Maintenance & Installation
Irrigation Services Near You

Choosing a local irrigation company like Conserva Irrigation of The Twin Cities can provide several advantages for your irrigation system. First, local irrigation companies are familiar with the climate and soil conditions of the area, allowing them to provide customized solutions that work best for your landscape. This understanding can help optimize the performance of your system, ensuring that it is using water efficiently and effectively.
Secondly, local irrigation services are often more accessible and can provide quicker response times in case of emergencies or urgent repairs. With the ability to dispatch technicians quickly to your location, issues can be diagnosed and resolved promptly, minimizing downtime and reducing the risk of damage to your landscape.
Finally, local irrigation companies have a better understanding of local regulations and water usage restrictions. By working with Conserva Irrigation of The Twin Cities, you can be confident that your irrigation system is in compliance with local laws, helping you avoid costly fines and penalties.
Common Steps In Fixing Irrigation Issues
Inspection and Diagnosis: Our professional irrigation repair service will start by inspecting your system to identify the problem. They will check for issues like broken or clogged pipes, faulty valves, or malfunctioning sprinkler heads.
Repair Plan: After identifying the problem, our irrigation repair technician will create a customized repair plan that outlines the steps they will take to fix your system. The plan will include details like the necessary parts, estimated costs, and the repair timeline.
Parts Replacement: The repair process may involve replacing damaged or broken components such as sprinkler heads, valves, or pipes. The irrigation repair service will use high-quality parts to ensure that your system operates efficiently.
Adjustments: Our irrigation repair team may need to adjust water pressure and flow rates to ensure that your system is working correctly.
Testing and Calibration: Once the repairs are complete, our irrigation repair technician will test your system to ensure that it is working correctly. They will also calibrate the system to ensure that it is set up correctly and timed accurately.
By hiring Conserva Irrigation of The Twin Cities our professional irrigation repair services can quickly and effectively restore your system to optimal working condition. This means that you can avoid wasting water, save money on your water bill, and ensure that your landscape is receiving the proper amount of water for optimal growth and health. Additionally, a properly functioning irrigation system can also help prevent soil erosion and runoff, which can lead to costly property damage and environmental concerns.
Looking for reliable irrigation services near you? Our team of professionals provides irrigation repair and installation services in your area. Call us at (763) 401-7313or contact us!
Does Your Irrigation System Need to Be Serviced?
If you think you need irrigation repair services, contact Conserva Irrigation of The Twin Cities now! Our Minneapolis irrigation company offers a free no-obligation 12-point inspection to our new customers! We are a proud industry leader in eco-friendly irrigation services.
Why Trust Our Minneapolis Irrigation & Sprinkler Systems Team?
Conserva is proud to be the leader in efficient irrigation services in the Minneapolis area. We help homeowners and business owners across the country help themselves and the planet simultaneously.
Conservation is in our culture, it's in our name, and it's in every sprinkler repair service we provide throughout Minneapolis, MN. Put your trust in a lawn sprinkler installation company that truly cares about you and the environment!
Call (763) 401-7313 to request a free sprinkler inspection. We look forward to helping you improve the appearance and efficiency of your Minneapolis lawn.
Packages
Nice 'N Easy
Package

$250

Summerization

Winterization

10% Off System Upgrades

Priority Scheduling

Contact Us
Full Season
Package

$350

Summerization

Winterization

1 Mid-Season Inspection

10% Off System Upgrades

Priority Scheduling

Contact Us

What Our Clients Are Saying
"They were prompt and checked all the sprinkler heads etc to make sure nothing was broken. Service was excellent." Judson S.

"They were fast to contact us, punctual and completed sprinkler winterization quickly. Would definitely work again with this company." Maria R.
Falcon Heights, MN
"Arrived on time. Found us working in the backyard. Was able to complete the service in less than an hour. Offered us insight into upgrading our existing system this coming spring with cost estimate ..." Nina E.
Blaine, MN, MN
"They were prompt and checked all the sprinkler heads etc to make sure nothing was broken. Service was excellent." Sharon K.
Maplewood, MN
"Their dedication to water conservation and working directly with Toro to continually build better products sold me. The crew showed up for the installation right when they said they would and were ..." Nick S.
Champlin, MN
"It was great. They were timely, very efficient, professional and very informative." Gregory D.
Woodbury, MN
"Russ Jundt from Conserva reviewed our landscaping project plan and gave me a quote with various options. We selected an option which Russ and his team installed. The installation went exactly as ..." Dennis M.
St. Paul, MN
"They are great. They are awesome. They are very good. I like those guys." Mike M.
Mound, MN
"They did the spring system review and startup. As a result of their thorough review, they found that previous vendor had not re-connected my rain sensor when they added new zones and had cut some ..." Tom T.
Stillwater, MN
Read More