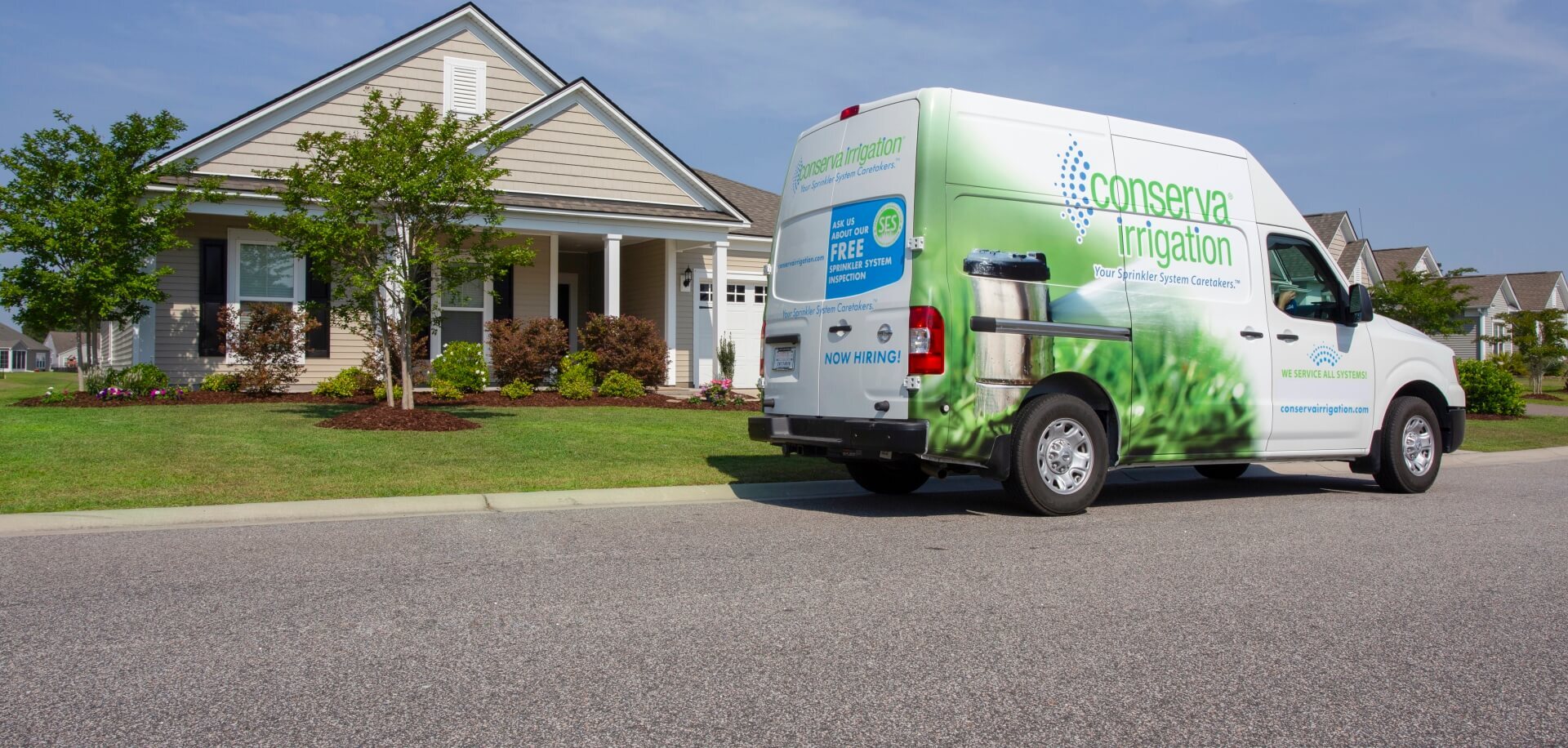 Less water. More savings. Healthy landscapes.
Learn More
Use 60%* Less Water on Irrigation
We help homeowners become more environmentally responsible while sustaining healthy lawns.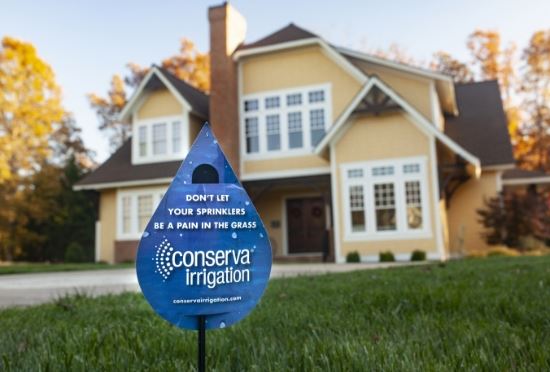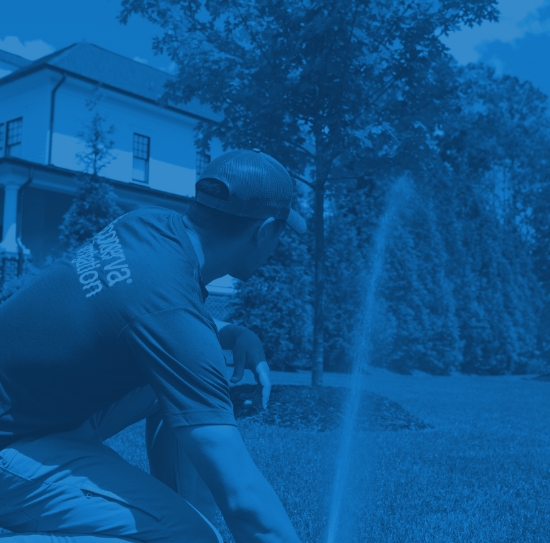 Lawn Irrigation in Norfolk, VA
Better Sprinklers and Irrigation Systems
A reliable sprinkler system from Conserva Irrigation of Hampton Roads is one of the best ways to lower your water bills. All this while at the same time, still maintaining a beautiful property.
No matter what condition your current irrigation system is in, our team of conservation technicians is here to help with a range of sprinkler services. They can design and install the perfect solution for you. We can even provide you with Norfolk irrigation winterization, a free sprinkler inspection, repairs, and ongoing maintenance services.
Contact our sprinkler company near you today by calling (757) 702-5170 or reach out online!
Irrigation System Company Near You
Conserva Irrigation of Hampton Roads is a one-of-a-kind company that was founded on the idea of utilizing irrigation systems to conserve water. Our lawn sprinkler irrigation contractors take pride in helping property owners cut their water bills in half.
Our Service Area Includes:
Contact us at (757) 702-5170 to learn more about how our Norfolk irrigation system company can help today!
NDS Certified Drainage Contractor
Where, how, and why water pools at a specific location on your property is unique to each situation. That's why our team is NDS Drainage Certified. Our team is trained and certified in the most efficient products and strategies for water management solutions. Some irrigation companies can claim to provide drainage solutions, but our technicians are certified experts.

What Is an Irrigation System and Why Is It Important?
An irrigation system is the application of water to your lawn through various systems of tubes, pumps, and sprays. There are many advantages of a properly installed and well-maintained irrigation system for your lawn or backyard. At Conserva Irrigation of Hampton Roads, our lawn irrigation professionals are ready to help. Whether part of your lawn requires less water than another or if all of your landscape needs a more evenly balanced watering.
Irrigation systems are important for maintaining a great-looking lawn. A well-designed irrigation system will protect your lawn from drought or seasonally dry conditions.
Our sprinkler and irrigation experts can set up a number of zones that will ensure your property receives the perfect amount of water. Our team is also proud to offer a variety of maintenance packages to keep your system in optimal shape, leaving your lawn lush and green.
Saving is in our name and in our culture. Our skilled Norfolk irrigation system technicians work hard to provide both homeowners and business owners with the most efficient solutions on the market. See what other homeowners are saying about our services! We'll take all of your specifications into account to ensure your sprinkler systems are in optimal condition.
Superior Sprinkler System Repair in Norfolk, VA
Is your irrigation system experiencing water runoff, leaks, malfunctioning controls, or any other type of problem? Conserva Irrigation of Hampton Roads offers professional irrigation repair services in Norfolk to get your irrigation system back on track. With proper care, you can avoid issues of under-watering or over-watering to ensure that your system is using water efficiently.
Contact us at (757) 702-5170 to learn more about our sprinkler installation services in Norfolk and the surrounding areas.
Who Installs Sprinkler Systems Near Me?
Sprinkler systems are typically installed by licensed professionals who specialize in irrigation systems. These professionals can include irrigation contractors & landscaping companies.
Irrigation contractors are specialists in the installation and maintenance of irrigation systems, including sprinkler systems. They have the expertise to design and install systems that are tailored to the specific needs of each property, taking into account factors such as soil type, plant type, and water source.
Landscaping companies may also offer sprinkler system installation services as part of their broader range of landscaping services. These companies may have staff who are trained in irrigation system installation and maintenance.
It is important to hire a licensed and experienced professional to install a sprinkler system to ensure that it is installed correctly and functioning properly. Conserva Irrigation of Hampton Roads is an irrigation contractor meaning we exclusively perform installations, repairs and maintenance of sprinkler systems! We have years of experience in providing irrigation service near you, from designing and installing irrigation systems that are tailored to maximize reach and minimize water usage - conservation is in our name!
Searching for sprinkler system companies near you? Your search ends here! Get in touch with our irrigation specialists by calling (757) 702-5170 or reach out online now!
Packages
Nice 'N Easy
Package

$259

Summerization

Winterization

10% Off System Upgrades

Contact Us
Full Season
Package

$349

Summerization

Winterization

1 Mid-Season Inspection

10% Off System Upgrades

Contact Us

What Our Clients Are Saying
"Had a wonderful experience having our irrigation installed! The owner is a tremendous guy he was able to meet all of my wife's demands. Thanks for your help!" Adrian U.
VA
"These guys are the best. They came out to winter-ize my system and it was painless. I look forward to saving money on my water bill. Everyone should have these guys come out and inspect their system" Daniel A.
VA
"Love my Conserva Irrigation system! The service is outstanding and is priced fairly. Always available to answer any questions I may have. I would recommend them to anyone looking for an irrigation ..." Chaz B.
VA
"Great price and a great experience. They constantly checked and tweaked their work to make sure it was perfect even after installation! I would definitely recommend." Tyler A.
VA
Read More