Use 60%* Less Water on Irrigation
We help homeowners become more environmentally responsible while sustaining healthy lawns.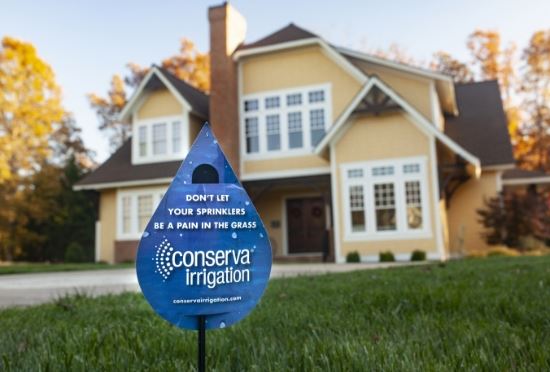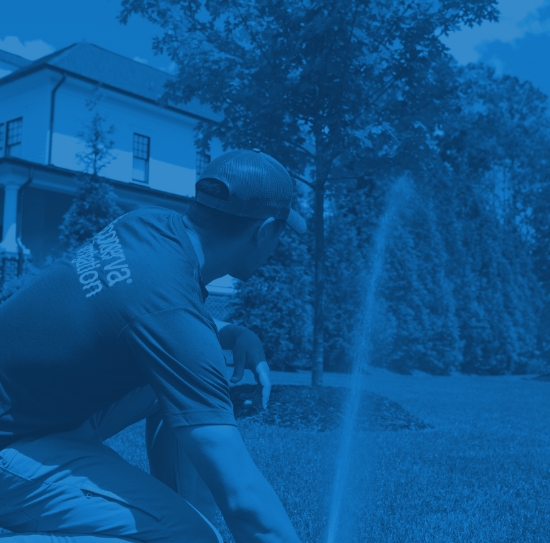 Lawn Irrigation Services in Dallas
Conservation is in our name, in our culture, and in our commitment to our clients. Conserva Irrigation® proudly specializes in commercial and residential irrigation services in Dallas and solutions that help alleviate the billions of gallons of water wasted every day due to irrigation system runoff. When you choose our eco-friendly services, you can save money, conserve water, and maintain a beautiful lawn all at the same time.
Our irrigation company is available with irrigation services and sprinkler repair service for your Lantana home or commercial property.
For irrigation installation and repair services near you, call us at (469) 908-4716 or contact us online today to get a free estimate.
Did you know that, out of all the water the average home uses every day, more than half of it is consumed by irrigation systems? This means that your sprinkler system likely accounts for more than half the cost of your water bill. Our irrigation company in Dallas strives to provide you with water-efficient irrigation systems that save you money and keep your lawn beautiful.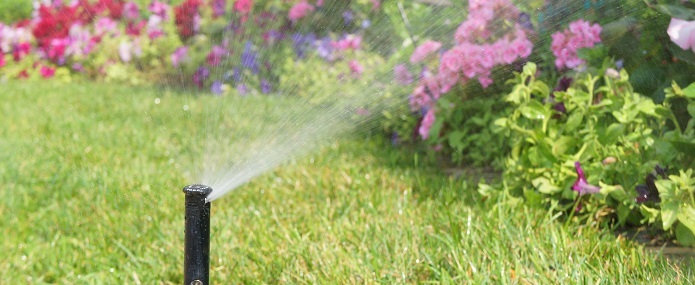 $25 OFF
First Repair or Service
Cannot be combined with any other offers. Must mention this offer when booking appointment.
Contact Us
$250 OFF
New System Installations
Please mention this promotion when scheduling.
Contact Us
$150 OFF
New Drainage Installation
Please mention this promotion when scheduling.
Contact Us
Less Water. More Savings.
At Conserva Irrigation of Northwest Dallas, we continue to offer reliable residential and commercial lawn irrigation services built to conserve water and lower your bill, all while keeping your lawn looking it's absolute best year-round. Our Dallas irrigation company is dedicated to fully understanding the goals you have for your yard and finding solutions that work for you – and your wallet!
Some of the irrigation services we offer in Dallas and surrounding communities include:
Installation Services - Our team is happy to provide professional and reliable sprinkler and lawn irrigation services. Whether you're looking for traditional drip irrigation or a modern, sleek sprinkler system, we can handle the installation.
Maintenance Services - From leaky sprinkler heads to programming issues, our professional maintenance team can handle a variety of sprinkler problems you may encounter. Big or small, our experts can handle virtually any sprinkler or irrigation project.
Design Services - Have no idea where to start? Even if you have no idea where to start, our team can perform a walkthrough of your property and learn more about the goals you have for your space so we can design a sprinkler or irrigation system that will help your lawn thrive!
Call our Dallas irrigation company today at (469) 908-4716 Or schedule your irrigation services online.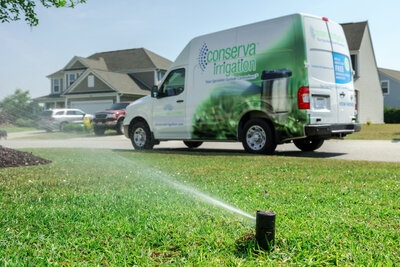 When you hire the team at Conserva Irrigation of Northwest Dallas, not only are you getting some of the best irrigation system services available, you're also getting the ultimate peace of mind. You can rest assured knowing that our advanced systems will help you maximize your water savings while helping you do your part in conserving water – one of the earth's most precious resources. Whether you're looking for a commercial lawn irrigation system or one for your residential property, every component we use in our systems is specially selected to provide your landscape with the perfect amount of water, exactly when your lawn needs it.
Irrigation Services in Dallas
You could be past due on getting your irrigation system inspected. A damaged or malfunctioning irrigation system could cause more costs down the road to manage your lawn. Reach out to Conserva Irrigation of Northwest Dallas now if your irrigation system needs repair. We offer a free Comprehensive irrigation, no obligation system inspection to our new customers. Our technicians take their time and go over each element and function of your Dallas irrigation system to make sure we cover everything.
Dallas Irrigation Repair and Installation
We provide irrigation installation and repair services for both residential and commercial properties. If water is pooling up on your property, or your sprinkler system isn't working as it should, give us a call.
Sprinkler Repair Services Near You
Look no further than Conserva Irrigation of Northwest Dallas for reliable and professional sprinkler repair services. Our experienced irrigation specialists can inspect your system for leaks, clogs, or malfunctions and replace any worn-down heads. We offer free inspections and always come prepared with the right equipment to ensure quality work. Our sprinkler repair services include a complimentary sprinkler system inspection.
Signs You Need Irrigation Repairs
It's important to keep you Dallas irrigation system working properly, so be sure to schedule a comprehensive system inspection if you notice one or some of the following signs:
Surprisingly high water bills
Uneven water pressure
Bubbling water coming out of the sprinkler heads
Sunken in patches of grass
About Dallas, TX
Incorporated on February 2, 1856, Dallas is is now the third-most populous city in Texas. It is the seat of Dallas County and, as of 2021, had an estimated population of nearly 1.29 million people. Not only is Dallas known for its diversity and resilient economy, it is home to the Dallas/Fort Worth International Airport, one of the busiest airports on the planet. At least 11 Fortune 500 companies are headquartered in Dallas, and more than 41 universities and colleges are located in the Dallas-Fort Worth metropolitan area. From the bustle of Downtown Dallas to the quiet suburbs just outside the city, businesses, tourists, and potential residents are all attracted to Dallas for its many offerings.
Packages
Nice 'N Easy
Package

$195

2 Annual Inspections

10% Off System Upgrades

Optional Water Like a Pro Add-On

Contact Us
Full Season
Package

$395

4 Annual Inspections

10% Off System Upgrades

Optional Water Like a Pro Add-On

Contact Us

What Our Clients Are Saying
"I have had the pleasure of working with Conserva Irrigation for 3 years. When they delivered their initial presentation to us, I was impressed how they clearly and professionally informed us about the services they offered. More importantly though, Conserva Irrigation has fulfilled, time and time again, the very services they shared with us three years ago."

Rachel T.

"I'm very pleased with the service from Conserva Irrigation. For the last year, my sprinkler system started to get a mind of its own and would cut on and off sporadically while a few of the heads were missing some parts of my yard. Two gents came by to take care of the to do list. Maintaining a yard is hard and your sprinkler system needs to be on point!"

Xerxes N.

"From start to end Conserva was professional and communicated well. They met and exceeded all of my expectation around getting my first sprinkler system. They are worth the money in every aspect. In the end I would highly recommend them to my family and friends."

Jacob L.
Read More