Areas We Serve
Houston
Katy
and the surrounding areas
Use 60%* Less Water on Irrigation
We help homeowners become more environmentally responsible while sustaining healthy lawns.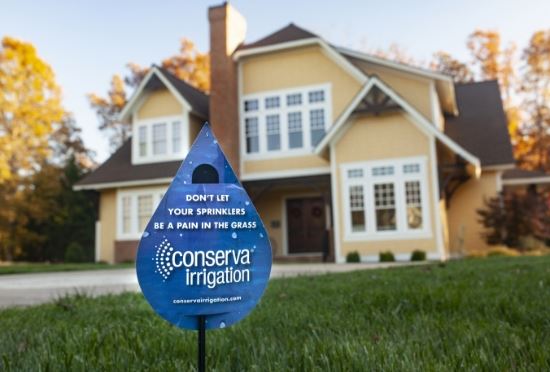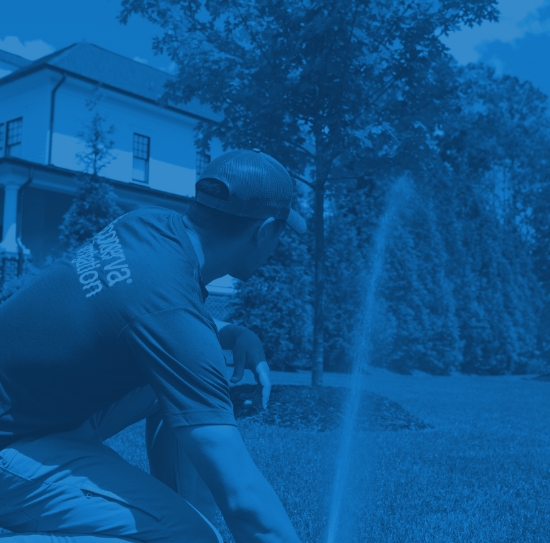 Katy Sprinkler Repair and Installation Services
Maintaining Beautiful Lawns Without Draining Resources
Conservation is in our name, in our culture, and in our commitment to our clients. Conserva Irrigation of Katy proudly specializes in commercial and residential irrigation services and solutions that help alleviate the billions of gallons of water wasted every day due to irrigation system runoff.
When you choose our eco-friendly sprinkler system services, you can save money, conserve water, and maintain a beautiful lawn all at the same time. Did you know that, out of all the water the average home uses every day, more than half of it is consumed by irrigation systems? This means that your sprinkler system likely accounts for more than half the cost of your water bill.
Our irrigation company is available with irrigation and sprinkler repair service for your Katy home or commercial property.
Looking for irrigation system repair near you? Give our team a call at (713) 597-2281 or contact us online to get started!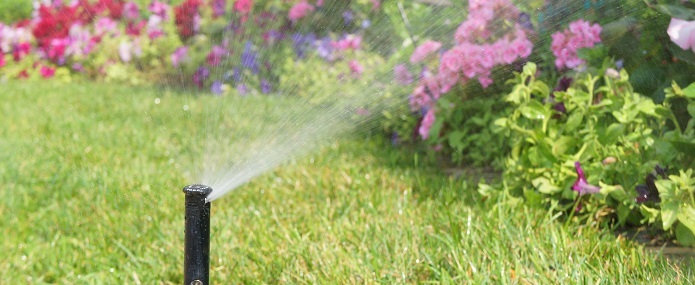 $150 OFF
A New Drainage System Installation
Cannot be combined with any other offers. Must mention this offer when booking appointment.
Contact Us
Less Water. More Savings.
At Conserva Irrigation of Katy & West Houston, we continue to offer reliable residential and commercial lawn irrigation services built to conserve water and lower your bill, all while keeping your lawn looking it's absolute best year-round. Our team is dedicated to fully understanding the goals you have for your yard and finding solutions that work for you – and your wallet!
Some of the irrigation services we offer in Katy and surrounding communities include:
Installation Services - Our team is happy to provide professional and reliable sprinkler and lawn irrigation services. Whether you're looking for traditional drip irrigation or a modern, sleek sprinkler system, we can handle the installation.
Maintenance Services - From leaky sprinkler heads to programming issues, our professional maintenance team can handle a variety of sprinkler problems you may encounter. Big or small, our experts can handle virtually any sprinkler or irrigation project.
Design Services - Have no idea where to start? Even if you have no idea where to start, our team can perform a walkthrough of your property and learn more about the goals you have for your space so we can design a sprinkler or lawn irrigation system that will help your lawn thrive!
Katy Sprinkler Repair Services You Can Trust
When you hire the team at Conserva Irrigation of Katy & West Houston, not only are you getting some of the best irrigation system services available, you're also getting the ultimate peace of mind. You can rest assured knowing that our advanced systems will help you maximize your water savings while helping you do your part in conserving water – one of the earth's most precious resources. Whether you're looking for a commercial lawn irrigation system or one for your residential property, every component we use in our systems is specially selected to provide your landscape with the perfect amount of water, exactly when your lawn needs it.
Looking for Katy sprinkler repair services? Dial (713) 597-2281 or contact us online to get started today!
Irrigation Repair Near You
You could be past due on getting your irrigation system inspected. A damaged or malfunctioning irrigation system could cause more costs down the road to manage your lawn. Reach out to Conserva Irrigation of Katy & West Houston now if your irrigation system needs repair.
We offer a free comprehensive irrigation, no obligation system inspection to our new customers, so start now by contacting us! The skilled Katy technicians take their time and go over each element and function of your irrigation system to make sure we cover everything. You may like one of our maintenance packages so that we visit your property two to four times a year for inspections and maintenance.
About Katy, TX
Katy, Texas started as a railroad town in the mid-1890s, and its early economy was largely supported by peanut, cotton, and then rice farming. The town got its name from the Missouri-Kansas-Texas (MKT) Railroad Company, which was often referred to as "the K-T." It was formally incorporated in 1945. Today, the City of Katy sits at the center of Greater Katy, a largely suburban area located on the western side of the Greater Houston metropolitan region. Katy goes by the motto, "Small Town Charm with Big City Convenience." Some of its main attractions include Mary Jo Peckham Park, Central Green Park, and Katy Veterans Memorial Museum and Park.
For quality irrigation repair and installation services near you, call us at (713) 597-2281 or contact us online today to get started with a free sprinkler inspection!
Packages
Nice 'N Easy
Package

$330

2 Annual Inspections

10% Off Repairs & Upgrades

Priority Scheduling

Contact Us
Full Season
Package

$450

4 Annual Inspections

Priority Scheduling

10% Off Repairs & Upgrades

Contact Us

What Our Clients Are Saying
"I have had the pleasure of working with Conserva Irrigation for 3 years. When they delivered their initial presentation to us, I was impressed how they clearly and professionally informed us about the services they offered. More importantly though, Conserva Irrigation has fulfilled, time and time again, the very services they shared with us three years ago."

Rachel T.

"I'm very pleased with the service from Conserva Irrigation. For the last year, my sprinkler system started to get a mind of its own and would cut on and off sporadically while a few of the heads were missing some parts of my yard. Two gents came by to take care of the to do list. Maintaining a yard is hard and your sprinkler system needs to be on point!"

Xerxes N.

"From start to end Conserva was professional and communicated well. They met and exceeded all of my expectation around getting my first sprinkler system. They are worth the money in every aspect. In the end I would highly recommend them to my family and friends."

Jacob L.
Read More