Use 60%* Less Water on Irrigation
We help homeowners become more environmentally responsible while sustaining healthy lawns.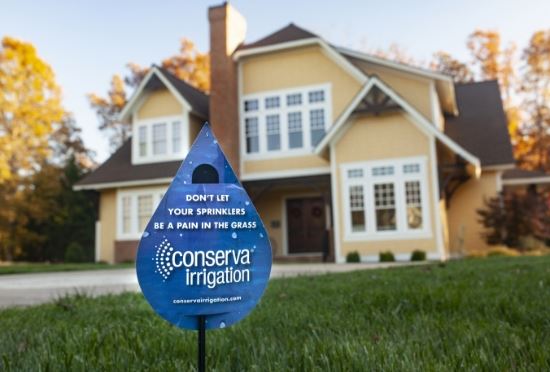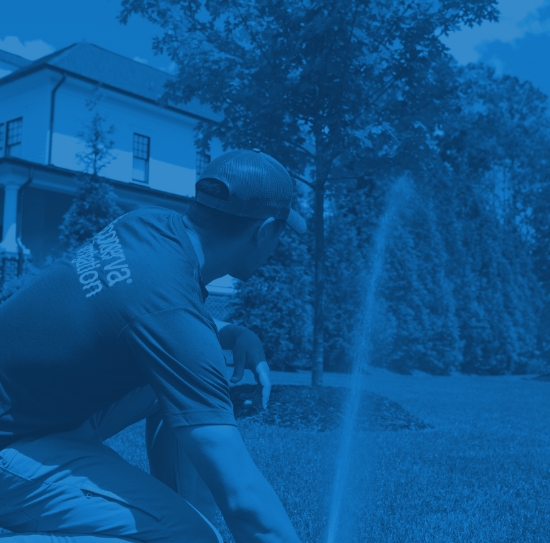 Residential & Commercial Lawn Irrigation Systems in Rogers
Do you consistently have issues with your irrigation system, and you're unsure how to fix them? When you're experiencing irrigation problems, there's only one company you need to call that can take care of it with ease. Conserva Irrigation of NW Arkansas is ready to support your residential or commercial property with sprinkler installation and repair services in and around NW Arkansas.
Our irrigation company is available with irrigation services and sprinkler repair service for your Rogers home or commercial property.
Call our Rogers irrigation company today at (479) 334-0550 Or schedule your irrigation services online.
A Local Irrigation Company That Cares About the Environment
Our mission is to conserve water for future generations, ensuring water users have adequate irrigation systems that help in that endeavor. As a locally owned and operated business in NW Arkansas, we continue to uphold this legacy by offering affordable and effective residential and commercial lawn irrigation services.
Using state-of-the-art techniques and methods, our highly qualified and trained irrigation professionals deliver solutions that reduce water waste by up to 60%, saving money on water bills and conserving water for future generations.
Sprinkler Installation & Irrigation System Repair Pros
Water Conservation Means More Money Saved
At Conserva Irrigation of NW Arkansas, we have comprehensive and reliable residential and commercial lawn irrigation services to help you save water. And more water saved means more money in your pocket over time. We are committed to ensuring you get the best water conservation solutions to preserve resources for future generations.
Our cost-saving services include:
Free sprinkler system inspection performed by experienced experts
Irrigation repair and installation when you need it most
Winterization services to prepare your sprinkler system for colder weather
Commercial site assessment to ensure your irrigation system is working adequately long-term
Believe it or not, that's not all! We have various offerings that help maintain your lawn year-round. Our team sits down with you to understand your exact needs, design an irrigation plan, and set up irrigation or sprinkler installation or maintenance at your earliest convenience.
Call our Rogers irrigation company today at (479) 334-0550 Or schedule your irrigation services online.
Best-In-Class Commercial Irrigation Services Near You
Hiring our local NW Arkansas team to provide high-quality commercial lawn irrigation services gives your business access to industry-leading offerings that keep the exterior of your property looking pristine.
Our proven and advanced products can help:
Keep your system working at peak efficiency all year long
Be customized to meet your lawn's exact needs
Your yard drain properly to minimize runoff
Extend the life of your lawn and irrigation system overall
Whether you need commercial irrigation system repair or sprinkler services, we want to support you! Allow us to partner with your business and ensure your irrigation system works consistently and effectively, with no worry of malfunctions. Not only can we give you peace of mind about your lawn, but we can also help potentially lower water costs and improve your bottom line.
Reliable Sprinkler Installation Services
Every component we use in our sprinkler installations and repairs is selected because it gives your property the most bang for your buck and provides the exact amount of water your landscape needs to flourish. Our products are some of the best in the business, as are the companies we've aligned ourselves with. Toro EVOLUTION® is one of our partners, delivering various controllers and coordinating rain, weather, and soil sensors.
The sprinkler systems we install practically control themselves, so you don't have to spend time turning it on and off every day. Our mission is to ensure you have convenient, affordable, effective, and cost-saving solutions that will stand the test of time.
Do Your Need Irrigation For Your Lawn?
Irrigation can help keep your lawn healthy by providing the right amount of moisture to the roots of your plants. It also helps ensure that water is not wasted and evenly distributed across the lawn, resulting in a vibrant and healthy-looking grass. Furthermore, irrigation systems help reduce water usage by ensuring that only the amount needed for optimal growth is used. This can lead to significant savings on utilities over time. Other benefits include reduced weed growth as less water means fewer weeds and greater control over soil erosion and drainage issues.
How Do You Know If You Need Sprinkler or Irrigation Repair?
Underground leaks in your sprinkler and irrigation system are hard to identify since they cannot be seen. There are, however, a few ways to identify if you need irrigation system repair and maintenance.
Water gushing out of the ground where a sprinkler head used to be. If water shoots out of the ground up into the air this is a sign that one of your sprinkler heads is broken and needs replacement or repair. Leaving a broken sprinkler head unattended will cause a change in water pressure that will affect your entire irrigation system.

If the ground is flooding, but no sprinkler heads are nearby, this could be a sign that an underground line between sprinkler heads is broken.

If water continues to flow out of a sprinkler head when the system is off, this could be a sign that a seal or part of the sprinkler head has broken and needs repair

Look around your property for taller grass, dry areas, or flooding to identify if there might be a failure in the overall irrigation system. Uneven watering could simply be a sign that your sprinkler system needs to be adjusted and maintained rather than needing repair.
About NW Arkansas
Northwest Arkansas (or NWA as locals call it!) has so much to offer. Set in the Ozark Mountains, the region boasts a thriving economy and job market, diverse and vibrant cultures, and a setting that combines the convenience of a big city with the lure of the wilderness. Four of the biggest cities in the state (Bentonville, Fayetteville, Rogers, and Springdale) are located in Northwest Arkansas, as are numerous other towns and communities. The population of Northwest Arkansas doubled from 1990 to 2010, and this growth shows no signs of stopping. You can learn more at Finding NWA and the Northwest Arkansas Council.
To find out more about our comprehensive commercial services in NW Arkansas, contact us by calling (479) 334-0550 and ask about a free sprinkler inspection today!
Packages
Nice 'N Easy
Package

$0

Summerization

Winterization

Spring Inspection

Fall Inspection

Backflow Testing

Contact Us
Full Season
Package

$0

Summerization

Winterization

Spring Inspection

Fall Inspection

1 Mid-Season Inspection

Backflow Testing

Contact Us

What Our Clients Are Saying
"I have had the pleasure of working with Conserva Irrigation for 3 years. When they delivered their initial presentation to us, I was impressed how they clearly and professionally informed us about the services they offered. More importantly though, Conserva Irrigation has fulfilled, time and time again, the very services they shared with us three years ago."

Rachel T.

"I'm very pleased with the service from Conserva Irrigation. For the last year, my sprinkler system started to get a mind of its own and would cut on and off sporadically while a few of the heads were missing some parts of my yard. Two gents came by to take care of the to do list. Maintaining a yard is hard and your sprinkler system needs to be on point!"

Xerxes N.

"From start to end Conserva was professional and communicated well. They met and exceeded all of my expectation around getting my first sprinkler system. They are worth the money in every aspect. In the end I would highly recommend them to my family and friends."

Jacob L.
Read More