Areas We Serve
Altamonte Springs
Baldwin Park
Casselberry
Clermont
Lake Mary
Longwood
Maitland
Oakland
Ocoee
Orlando
Oviedo
Windermere
Winter Garden
Winter Park
Winter Springs
and the surrounding areas
Use 60%* Less Water on Irrigation
We help homeowners become more environmentally responsible while sustaining healthy lawns.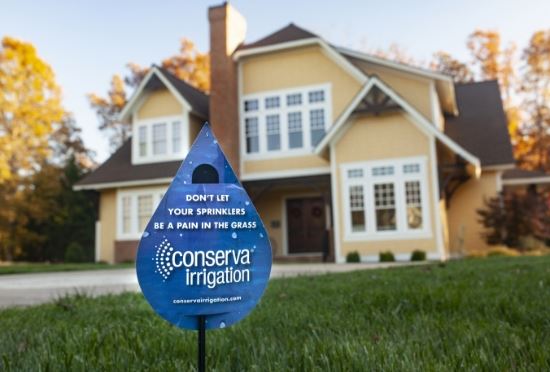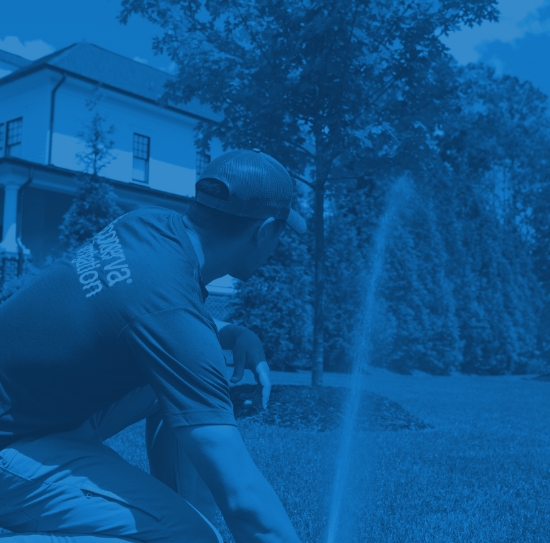 Winter Park Irrigation & Sprinkler Installation and Repair
On average, an automatic sprinkler system that is not correctly calibrated, installed, or maintained can waste up to 25,000 gallons of water a year. Not only can this be detrimental to your wallet, but it's also harmful for the planet we call home.
We're founded on the need to conserve Earth's most precious resource, water. Conserva Irrigation of Winter Park will make sure your lawn gets the right amount of water it needs – and never a drop more. People choose our Winter Park irrigation company because of our experience and results.
Our team will work to reduce the cost of your Winter Park irrigation system and maintain it. This is maintained with irrigation system upkeep throughout the year. Committing to never sacrificing the appearance of your lawn.
Benefits of Hiring Experts for Sprinkler System Maintenance & Repairs
There are many benefits to hiring irrigation experts, particularly when it comes to sprinkler repair and maintenance. A professional sprinkler system is a complex piece of equipment, and it requires regular care and attention in order to function properly. By entrusting this task to sprinkler experts, you can be confident that your system will be well-maintained and will continue to operate at peak efficiency. In addition, sprinkler experts have the skills and knowledge necessary to identify and correct any problems that may arise. By hiring sprinkler experts, you can be confident that your irrigation system will be in good hands.
For sprinkler installation and repair services near you, call (407) 584-1685 or contact our team online to get started with a free sprinkler system inspection!
Winter Park Irrigation for Homes & Commercial Properties
Irrigation Services for Your Winter Park Property
Whether you're looking to reduce your water costs, anywhere up to 60%. Or have your property's first irrigation system installed. Our Winter Park irrigation specialists have no trouble completing projects of any size!
Some of the services we offer include:
Sprinkler system inspections
Seasonal sprinkler system services
Mid-season inspections
Irrigation system upgrades
Sprinkler and irrigation system maintenance
Our sprinkler company relies on time-tested designs and the latest water-saving technology. Reach out to us and we can make sure your outdoor space has never looked better!
Oviedo Sprinkler System Repair
Many of our local customers call on us for irrigation services near Winter Park including sprinkler repair in Oviedo FL. Our irrigation company regularly services Oviedo with irrigation repair, sprinkler repair and installation as well as sprinkler system maintenance.
Looking for Winter Park sprinkler system repairs? Contact us at (407) 584-1685 or contact Conserva Irrigation of Winter Park online today!
Start with a Free Sprinkler Inspection
If it's time to give your property and wallet the TLC it deserves, reach out to our team to schedule a free sprinkler system inspection. Our team works closely with you to solve any issues you may have with your irrigation and even help you get started on designing a brand-new lawn irrigation system for your unique space. From design and irrigation installation to maintenance and sprinkler repairs, we're ready to help you get the most out of your lawn every step of the way.
Because it can be so difficult to know the condition of your sprinkler system throughout the year, we have convenient and affordable sprinkler maintenance packages where we inspect your sprinklers two or four times per year to stay on top of any needed maintenance or repairs! This will help extend the life of your irrigation system, saving you money overtime! To learn more, contact our Winter Park team for more information!
Ready for efficient and drip irrigation repair near you? Contact our team online or call(407) 584-1685 to get started!
Packages
Nice 'N Easy
Package

$198

2 Annual Inspections

10% Off System Upgrades

Priority Scheduling

Contact Us
Full Season
Package

$396

4 Annual Inspections

10% Off System Upgrades

Priority Scheduling

Contact Us

What Our Clients Are Saying
"I have had the pleasure of working with Conserva Irrigation for 3 years. When they delivered their initial presentation to us, I was impressed how they clearly and professionally informed us about the services they offered. More importantly though, Conserva Irrigation has fulfilled, time and time again, the very services they shared with us three years ago."

Rachel T.

"I'm very pleased with the service from Conserva Irrigation. For the last year, my sprinkler system started to get a mind of its own and would cut on and off sporadically while a few of the heads were missing some parts of my yard. Two gents came by to take care of the to do list. Maintaining a yard is hard and your sprinkler system needs to be on point!"

Xerxes N.

"From start to end Conserva was professional and communicated well. They met and exceeded all of my expectation around getting my first sprinkler system. They are worth the money in every aspect. In the end I would highly recommend them to my family and friends."

Jacob L.
Read More