Use 60%* Less Water on Irrigation
We help homeowners become more environmentally responsible while sustaining healthy lawns.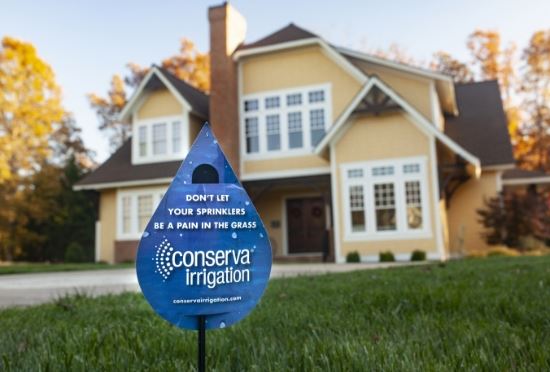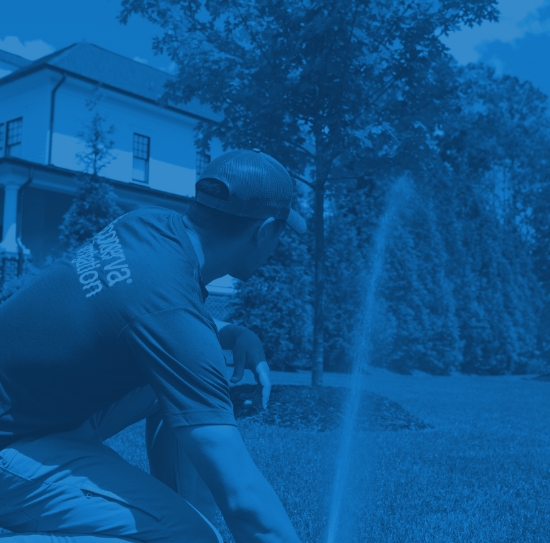 Huntersville, NC Irrigation Services
Affordable Residential & Commercial Irrigation Services in Lake Norman, NC
For property owners with an expansive front and backyard, lawn irrigation is ideal for keeping outdoor spaces healthy and conserving water overall.
At Conserva Irrigation of Lake Norman, we value water as our most natural resource and consider ecosystem protection in everything we do. That is why we make our irrigation systems and services both highly efficient and affordable.
We offer Huntersville irrigation and sprinkler services including sprinkler system repair and installation. We're one of the only companies in our industry always thinking of future generations, knowing the steps we take today can and will affect tomorrow.
Many of our local customers rely on us for Lake Norman irrigation services as well as lawn irrigation services near Huntersville.
For irrigation services near you, call us at (704) 960-1565 or contact us online to schedule a free sprinkler system inspection.
Complete Lawn Health Care Services in Huntersville, NC
Do you need durable and affordable products to enhance or maintain the health of your lawn long-term? Conserva Irrigation of Lake Norman partners with well-known brands to bring you superior quality solutions, so you don't have to worry about your grass or plant life getting enough water and nutrients.
We offer Huntersville home and business owners some of the following services:
Winterization
Summerization
Commercial lawn irrigation support
Commercial site assessments
System inspections
We're consummate professionals, always considering your satisfaction. When you rely on us to recommend a new system or options for repair, we consider topography, weather, slope, acreage, and more. The best part is you receive a detailed report based on our evaluation of your property, and we provide you with a copy to refer to later at your convenience.
For competitively priced Huntersville irrigation repair, call (704) 960-1565 today. And don't forget to ask about a FREE irrigation system inspection.
Sprinkler Winterization in Huntersville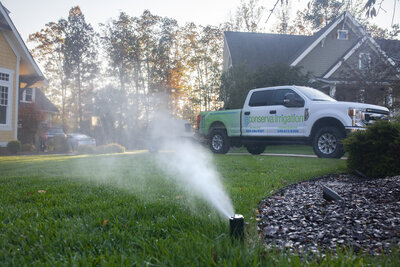 Also known as "sprinkler blowout", sprinkler and irrigation winterization gets your system ready for the cold winter temperatures.
Just like pipes can freeze in your house, your sprinkler system pipes are even more susceptible to freezing since they're outside.
Essentially, all of the remaining water is blown out of your sprinkler pipes to help prevent that water from freezing and damaging your sprinkler system.
With our sprinkler winterization service, we'll:
Turn off the water supply to your sprinkler system
Blow all of the water out of the pipes
Power down your sprinkler system
Check the condition of your sprinkler system
Create a thorough winteirzation report and discuss any repairs that may be needed
For your peace of mind, we back our sprinkler winterization services with our No Freeze Damage Guarantee™.
At Conserva Irrigation of Lake Norman, we can winterize any sprinkler or irrigation system brand - even if we didn't install it.
Call us at (704) 960-1565 or reach out online to schedule your sprinkler winterization service. We deliver unparalleled and professional service.
Packages
Nice 'N Easy
Package

$295

Summerization

Winterization

Contact Us
Full Season
Package

$495

Summerization

Winterization

1 Mid-Season Inspection

Contact Us

What Our Clients Are Saying
"I have had the pleasure of working with Conserva Irrigation for 3 years. When they delivered their initial presentation to us, I was impressed how they clearly and professionally informed us about the services they offered. More importantly though, Conserva Irrigation has fulfilled, time and time again, the very services they shared with us three years ago."

Rachel T.

"I'm very pleased with the service from Conserva Irrigation. For the last year, my sprinkler system started to get a mind of its own and would cut on and off sporadically while a few of the heads were missing some parts of my yard. Two gents came by to take care of the to do list. Maintaining a yard is hard and your sprinkler system needs to be on point!"

Xerxes N.

"From start to end Conserva was professional and communicated well. They met and exceeded all of my expectation around getting my first sprinkler system. They are worth the money in every aspect. In the end I would highly recommend them to my family and friends."

Jacob L.
Read More