Areas We Serve
Green Valley
Sahuarita
Tanque Verde
Tucson
Vail
and the surrounding areas
Use 60%* Less Water on Irrigation
We help homeowners become more environmentally responsible while sustaining healthy lawns.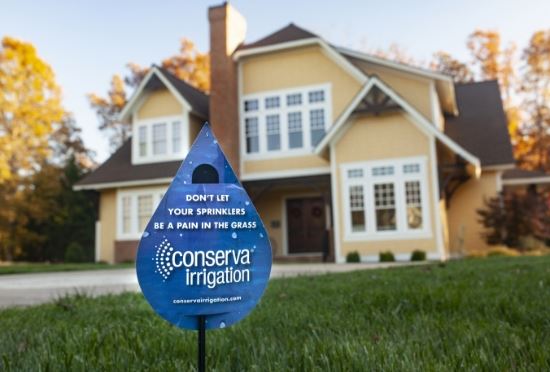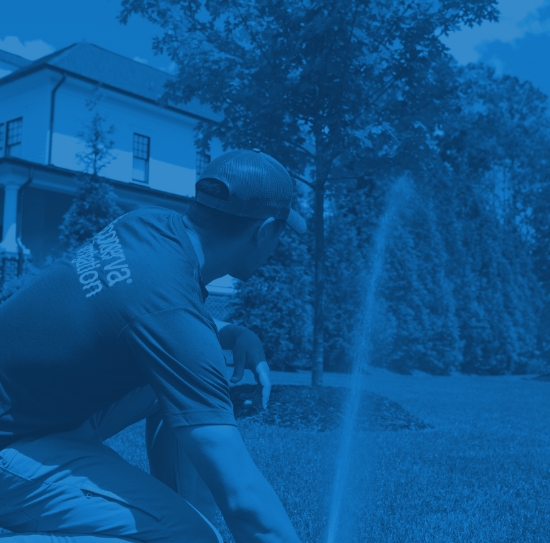 Landscape Irrigation and Repair in East Tucson
Comprehensive Irrigation Installation and Repair for Landscapes in Sahuarita, Tucson, & Nearby
Welcome to Conserva Irrigation of Tucson East! We specialize in delivering the residential and commercial landscape irrigation services and repair in Tucson needed to help you maintain a beautiful desert landscape without draining your wallet or wasting one of Earth's most valuable resources.
Our Tucson irrigation company offer a wide range of irrigation services, including:
Irrigation inspections
Artificial turf irrigation
Irrigation repair

Drainage solutions

Water conservation
Whether you're looking to maintain a beautiful yard without draining your wallet, conserving water, or worrying about the harsh summer heat impacting your landscape, Conserva Irrigation of Tucson East is here to help! Our Tucson irrigation installation and repair services come with free estimates as well. We're Tucson's and Sahuarita's trusted irrigation company, so when you need irrigation repair or installation in Tucson, give us a call.
Looking for reliable irrigation companies in Tucson? Call us at (520) 779-3544 or contact us online to get started with a free sprinkler inspection!
Irrigation Inspection, Repair, & Maintenance in Tucson
We understand that maintaining a landscape in a harsh and hot climate can be stressful, but it doesn't have to be, especially when you have our Tucson irrigation company on your side. We'll start with a FREE irrigation inspection, giving our professionals (and yourself) a full understanding of what may need to be fixed, replaced, or upgraded. We offer a comprehensive list of irrigation installation, irrigation maintenance, and irrigation repair services in Tucson.
Irrigation Design, Irrigation Installation, and Irrigation Repair in Tucson, AZ
And if it's your first time installing your drip irrigation or traditional irrigation system, we can help with this too! Our systems are designed specifically for our company's use to help you conserve upwards of 60% of the water you would normally use. This saves you money on your monthly water bill, all while ensuring your yard gets the correct amount of water it needs – and never a drop more.
Irrigation repair in Tucson is a process that involves the replacement or repair of irrigation systems. There are many different types of irrigation systems that can be repaired, such as:
Sprinkler systems
Drip irrigation systems
Irrigation pumps
Irrigation valves
Irrigation controllers
Irrigation pipes
With our sprinkler maintenance packages, our professionals can check for any issues and fix them right away! Get started by calling (520) 779-3544 or reach out online!
The most common type of irrigation repair in Tucson is sprinkler system repair. This is because sprinkler systems are the most likely to become damaged due to weather conditions or other factors. There are many different types of sprinkler system repairs that can be done, such as:
Replacing broken sprinkler heads
Repairing leaks in the irrigation system
Adjusting the sprinkler heads to ensure proper coverage
Cleaning the irrigation system of debris
Installing a new irrigation system
There are many other irrigation repairs in Tucson we can handle, so give us a call today to get started!
Get Started with Our Tucson Irrigation Company Today!
From irrigation system repairs to year-round maintenance services, don't hesitate to contact our team for help. We have years of experience working on all kinds of irrigation systems and rely on trusted systems Conserva Irrigation has been using for decades to deliver a superior service you can't find elsewhere.
Contact us online or call our Tucson irrigation company at (520) 779-3544 to request irrigation and sprinkler repairs near you!
Packages
Nice 'N Easy
Package

$199

2 Annual Inspections

10% Off System Upgrades

Priority Scheduling

Contact Us
Full Season
Package

$375

4 Annual Inspections

10% Off System Upgrades

Priority Scheduling

Contact Us

What Our Clients Are Saying
"I have had the pleasure of working with Conserva Irrigation for 3 years. When they delivered their initial presentation to us, I was impressed how they clearly and professionally informed us about the services they offered. More importantly though, Conserva Irrigation has fulfilled, time and time again, the very services they shared with us three years ago."

Rachel T.

"I'm very pleased with the service from Conserva Irrigation. For the last year, my sprinkler system started to get a mind of its own and would cut on and off sporadically while a few of the heads were missing some parts of my yard. Two gents came by to take care of the to do list. Maintaining a yard is hard and your sprinkler system needs to be on point!"

Xerxes N.

"From start to end Conserva was professional and communicated well. They met and exceeded all of my expectation around getting my first sprinkler system. They are worth the money in every aspect. In the end I would highly recommend them to my family and friends."

Jacob L.
Read More