Areas We Serve
Barhamsville
Charles City
Fort Eustis
Fort Monroe
Hampton
Lanexa
New Kent
Newport News
Poquoson
Providence Forge
Seaford
Toano
Williamsburg
Yorktown
and the surrounding areas
Use 60%* Less Water on Irrigation
We help homeowners become more environmentally responsible while sustaining healthy lawns.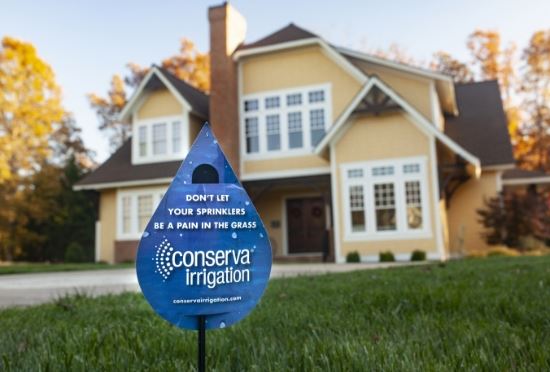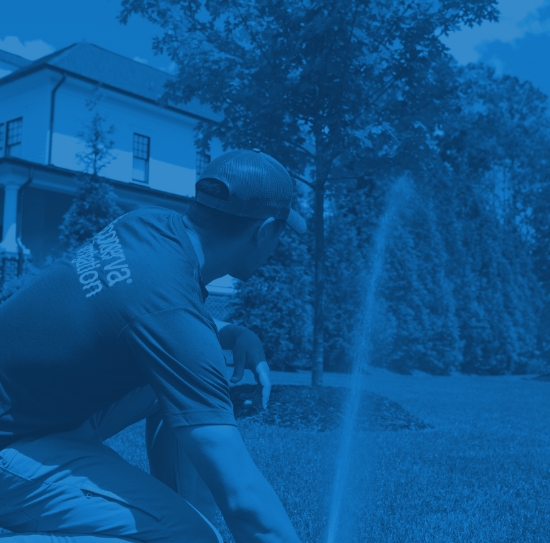 Williamsburg Irrigation and Sprinkler System Services
Expert Sprinkler Repair & installations Near You
Whether you're in the market for sprinkler repair or system replacement, Conserva Irrigation of Williamsburg has solutions for you. We proudly specialize in lawn irrigation systems that significantly reduce water waste while helping property owners maintain healthy, beautiful landscapes. Best of all, the water you'll save will have a significant impact on your monthly bills. Our sprinkler services in Williamsburg are second to none.
Did you know that approximately 1.5 billion gallons of the water we waste every day is runoff from sprinkler systems?
NDS Certified Drainage Contractor
Where, how, and why water pools at a specific location on your property is unique to each situation. That's why our team is NDS Drainage Certified. Our team is trained and certified in the most efficient irrigation system products and strategies for water management solutions. Some irrigation companies can claim to provide drainage solutions, but our technicians are certified experts.
Is your sprinkler system acting up? Reach out online or call (757) 942-4120 to schedule a sprinkler repair service today, and our team of experts will quickly diagnose and fix any issues.
Efficient Sprinkler Services You Can Trust
Conserva Irrigation of Williamsburg takes pride in providing comprehensive sprinkler services to ensure that your lawn receives the proper care and hydration it needs. Our services include everything from installation and repair to seasonal maintenance and inspections. We offer:
Free Sprinkler System Inspections
Sprinkler Repair
Summerization
Drip Irrigation Services
And More!
We understand that a properly functioning irrigation system is essential to the health and longevity of your landscape, and our team of professionals is dedicated to providing exceptional service to meet all of your sprinkler needs. With a focus on conservation and sustainability, we aim to help you save both water and money while maintaining a beautiful and healthy lawn. Whether you're a home or business owner, you can trust Conserva Irrigation of Williamsburg to maintain and improve your sprinkler system's performance.
Outdated sprinkler systems can waste water and money in the long run. Contact us online or call (757) 942-4120 to get started with sprinkler installation services in Williamsburg!
Sprinkler & Irrigation System Repair Near You
When was the last time you had your sprinkler system inspected? An underperforming or damaged in-ground sprinkler system could cause you to be paying much more than necessary to maintain your lawn. If you think you need sprinkler repair, then contact us now! Conserva Irrigation of Williamsburg offers a free no obligation Comprehensive sprinkler inspection to new customers! We'll take the time to go over every element and function of your system.

Conserva is proud to be the first and only irrigation services company founded on the idea of using irrigation systems to conserve water and we hope to lead the way for many irrigation system companies in the future. After all, who doesn't love lower bill payments? Together, we can save a lot of water and ensure the health and beauty of your landscape.
Schedule a free sprinkler inspection today by calling (757) 942-4120 or reaching out online. We're committed to helping you improve the appearance and value of your Williamsburg property.
Packages
Nice 'N Easy
Package

$259

Summerization

Winterization

10% Off System Upgrades

Contact Us
Full Season
Package

$349

Summerization

Winterization

1 Mid-Season Inspection

10% Off System Upgrades

Contact Us

What Our Clients Are Saying
"I made my appointment to have my sprinkler system shut down for the season. The service tech showed up on time introduced himself & was very professional & courteous. He also provided a complete ..." Mauircio C.

"Jim and his team are excellent! They went above and beyond to make sure we were satisfied with their work. They worked relentlessly until everything was fixed and ready to go." Eliana V.

"This company was recommended by the company that does all our landscaping. It was much more professional than the last company we used. Was great to be able to pay and book services online." Darren K.

"I had an appointment for 8 a.m. The conserva team showed up at 7:59 and got right to work. They were professional, friendly, and less expensive than the other bids I got for my project. I will ..." David T.

"These guys do outstanding work. I would recommend them to anyone who needs work done on their irrigation system." Daniel A.

Read More