Areas We Serve
Duncan
Easley
Fountain Inn
Greenville
Greer
Lyman
Marietta
Mauldin
Pelzer
Piedmont
Simpsonville
Taylors
Travelers Rest
and the surrounding areas
Use 60%* Less Water on Irrigation
We help homeowners become more environmentally responsible while sustaining healthy lawns.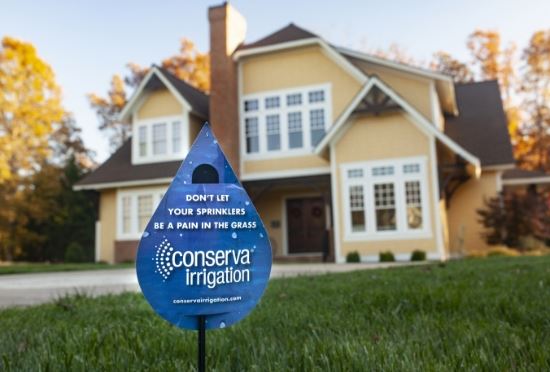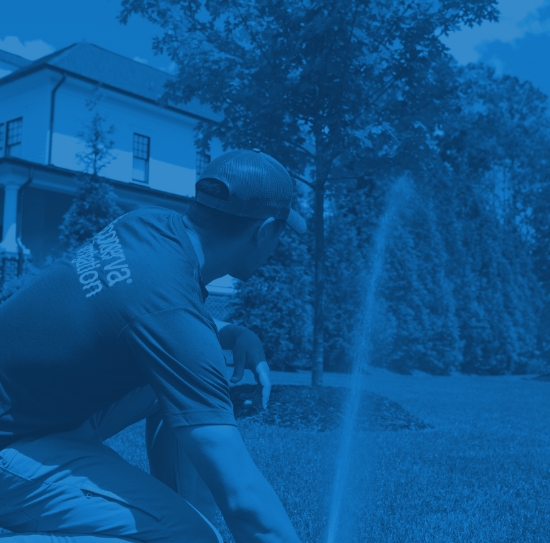 Lawn Irrigation Services in Greenville
Reliable Sprinkler System Repair, Maintenance & Installation
Whether you're tired of your ridiculously high water bill and less than desirable lawn or ready to invest in a modern, sleek automatic sprinkler system to replace your current one, be sure to turn to the lawn care experts at Conserva Irrigation of Greenville.
Every day, we provide locals with top-quality lawn and irrigation in Greenville SC. From residential to commercial lawn irrigation services, we do it all.
Water Conservation - It's In the Name!
Not all irrigation companies in Greenville SC focus on the most efficient processes for lawn care. However, Conserva Irrigation of Greenville is committed to being environmentally responsible. We'd do so by cutting your irrigation water usage down by 40-60%. We're the local irrigation and sprinkler company that can save your water, lawn, and wallet.
Call (864) 835-8755 or contact us online to schedule your free irrigation & sprinkler system inspection in Greenville today!
Promoting Healthier, More Beautiful Landscapes
Irrigation Repair in Greenville, SC
Does your irrigation system need repair? A malfunctioning irrigation system can cause more expensive costs in the future. Contact Conserva Irrigation of Greenville if you need irrigation system repair in Greensville, SC.
Conserva Irrigation of Greenville provides a no-cost comprehensive system inspection to our new customers! Absolutely no obligation. Our highly skilled irrigation technicians go over each function of your irrigation system to ensure they inspect everything.
From completing sprinkler repairs to installing all types of irrigation systems, all of our services are designed to not only help your lawn look its absolute best, but also save you money on your water bill. In fact, we're the only landscape irrigation company founded on the want – and need – to conserve water.
Not only does conserving water help your current bill, but it also helps ensures future generations have continued access to fresh water. Through advanced technology and our experienced lawn irrigation experts, we can help you reduce your water waste by up to 60%!
Need residential irrigation installation near you? Get in touch with our irrigation specialists by calling (864) 835-8755 or reach out online for more information!
Our Irrigation & Sprinkler Services in Greenville
Some of the sprinkler system services we offer in Greenville include:
Irrigation Installation Services – No matter the system you're looking for, such as drip irrigation, or the goals you are looking to achieve, our experts have the experience and knowledge to complete all your sprinkler installations.
Maintenance Services – If you feel like your system isn't working as efficiently as it once did, our experts can complete a full inspection of your system and complete any maintenance or irrigation repair Greenville SC you need to be completed. From leaky heads to programming issues, our technicians can handle it all.
Design Services – Looking to add a system of irrigation to your home or business in Greenville? Whether you have a system in mind or have no idea where to start, our experts can assist you in designing an irrigation system that will help you achieve your various lawn goals.
When you hire Conserva Irrigation of Greenville, you can rest assured you're getting the absolute best sprinkler services for your property. Whether you have a commercial or residential property in Greenville, you get the ultimate peace of mind that your irrigation expert will have the experience, knowledge, and skills to provide you with superior lawn irrigation maintenance, design, and installation services that are designed to keep your lawn looking great around the clock!
For sprinkler repairs and installations in Greenville, SC, call (864) 835-8755 or contact us online to get started with a free sprinkler inspection today.
Landscape Irrigation Company in Greenville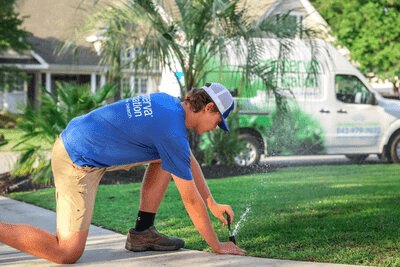 Searching for reliable and reputable landscape irrigation companies in Greenville? You've come to the right place.
Whether you just had new landscaping done or need to update your existing sprinkler or irrigation system, we can help.
We follow our five-step process for all landscaping irrigation:
Perform an Assessment. We'll perform an assessment of your new landscape irrigation needs or where your existing one falls short. Each year we'll perform an SES (System Efficiency Score) audit to ensure your system is fully operational.
Adjust & Repair. The SES audit will reveal the areas that need to most focus. We'll repair, adjust, or recommend repairs based on high-low priority.
Optimize. We'll optimize sprinkler heads and water distribution to ensure your irrigation system is working at its full potential.
Retrofit. We'll know if your existing landscape irrigation system should be upgraded. Our new irrigation systems are designed to save you water and money. We'll even know if drip irrigation is the best option for you!
Maintain. What good is a new irrigation system if it isn't maintained? We offer three irrigation maintenance packages that will help your system last for years to come.
We'll leave no stone unturned when it comes to your new or existing landscape irrigation system.
We also serve the following cities near Greenville:
Easley

Greer

Piedmont

Simpsonville

Taylors

Travelers Rest
About Greenville, SC
Greenville is known as a cultural and entertainment hub for Upstate South Carolina. Serving as the seat of Greenville County, the city is home to the 16,000-seat Bon Secours Wellness Arena, a 6-acre performing arts center named the Peace Center, and the 280,000-square-foot Greenville Convention Center. Falls Park on the Reedy is another key attraction in Greenville, complete with gardens, waterfalls, and a bridge that overlooks the Reedy River. Greenville is known as one of the fastest-growing cities in South Carolina in terms of population, economic growth, and land development. As of 2021, the population of Greenville was 72,095 as compared to 58,409 in 2010.
Discover how our experts can help your lawn look its best, contact us online or give us a call at (864) 835-8755 to schedule your free sprinkler inspection!
Packages
Nice 'N Easy
Package

$250

Summerization

Winterization

10% Off System Upgrades

Priority Scheduling

Contact Us
Full Season
Package

$375

Summerization

Winterization

2 Mid-Season Inspection

10% Off System Upgrades

Priority Scheduling

Contact Us

What Our Clients Are Saying
"I have had the pleasure of working with Conserva Irrigation for 3 years. When they delivered their initial presentation to us, I was impressed how they clearly and professionally informed us about the services they offered. More importantly though, Conserva Irrigation has fulfilled, time and time again, the very services they shared with us three years ago."

Rachel T.

"I'm very pleased with the service from Conserva Irrigation. For the last year, my sprinkler system started to get a mind of its own and would cut on and off sporadically while a few of the heads were missing some parts of my yard. Two gents came by to take care of the to do list. Maintaining a yard is hard and your sprinkler system needs to be on point!"

Xerxes N.

"From start to end Conserva was professional and communicated well. They met and exceeded all of my expectation around getting my first sprinkler system. They are worth the money in every aspect. In the end I would highly recommend them to my family and friends."

Jacob L.
Read More