Use 60%* Less Water on Irrigation
We help homeowners become more environmentally responsible while sustaining healthy lawns.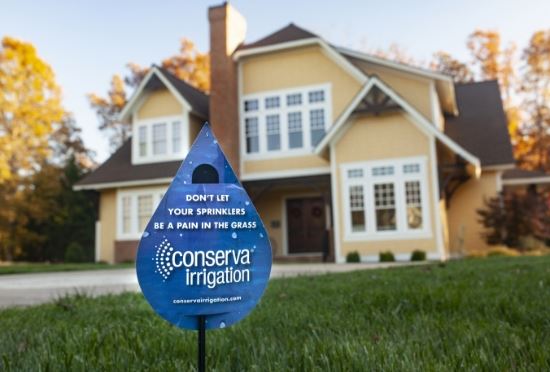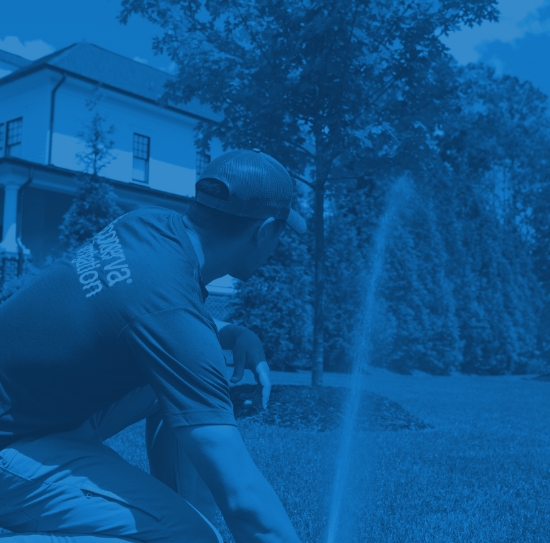 Grand Rapids Irrigation Services
Less Water. Better Results.
You don't have to waste water for a green lawn. With , you can lower your Grand Rapids water bill with our water efficient irrigation systems. At Conserva Irrigation of Grand Rapids, we install water efficient sprinkler systems that provide your landscape the water it needs and nothing more. That means a lower water bill and healthier vegetation.
Whether your irrigation system needs a repair or an upgrade, turn to the pros at Conserva Irrigation of Grand Rapids. Our company was founded on conservation principles that help cut water-use by up to 60%.
We provide professional irrigation in Grand Rapids, MI, from installation to maintenance and repairs. Give us a call at (616) 202-5610 to get started!
Start With a Free Sprinkler System Inspection*
Do you cringe each time you open your Grand Rapids water bill? If so, your irrigation system could be to blame. It may surprise you to learn that an inefficient irrigation in Grand Rapids is your home's largest consumer of water. During your free inspection, we'll check every part and function of your system and provide a System Efficiency Score along with a report detailing the condition. Whether it's leaking lines, broken sprinkler heads or zone failure, you'll be able to make an informed decision.
*Our free inspections are for new customers only. System must be operational.
Why Work with a Lawn Irrigation Company Near You?
When you need expert installation or repairs of your sprinkler system in Grand Rapids, MI, give our team a call today! We live by our brand - providing irrigation solutions that reduce up to 60% of water waste. Our sprinkler installation and irrigation repair pros have the tools and experience to build highly effective lawn irrigation systems.
Our solutions will keep your lawn healthy and beautiful! We're one of the most well-known irrigation companies in Grand Rapids for a reason - customer service, helpfulness, and high-quality service.
Here are several reasons why you should invest in an irrigation system from a lawn irrigation company near you:
Convenience – Whether you worry about watering your lawn or constantly forget to do so, sprinkler systems will conveniently water your lawn at the right time, every time.
Saves time – Rather than spending valuable time out of your busy schedule to maintain your lawn or landscaping, an automated irrigation system can do the work for you at a scheduled time.
Saves money – One of the most common mistakes homeowners make is overwatering their lawn, which is why an irrigation system can prevent this issue from occurring and save you money on your monthly water bills.
Increase the value of your home – If you plan on selling your home in the future, investing in a sprinkler system can add significant value to your home, which means your irrigation can pay for itself.
Looking to install or repair your sprinkler system in Grand Rapids? Give your irrigation specialists a call at (616) 202-5610 or contact us online!
Packages
Nice 'N Easy
Package

$225

Summerization

Winterization

10% Off System Upgrades

Priority Scheduling

Contact Us
Full Season
Package

$300

Summerization

Winterization

1 Mid-Season Inspection

10% Off System Upgrades

Priority Scheduling

Contact Us

What Our Clients Are Saying
"I have had the pleasure of working with Conserva Irrigation for 3 years. When they delivered their initial presentation to us, I was impressed how they clearly and professionally informed us about the services they offered. More importantly though, Conserva Irrigation has fulfilled, time and time again, the very services they shared with us three years ago."

Rachel T.

"I'm very pleased with the service from Conserva Irrigation. For the last year, my sprinkler system started to get a mind of its own and would cut on and off sporadically while a few of the heads were missing some parts of my yard. Two gents came by to take care of the to do list. Maintaining a yard is hard and your sprinkler system needs to be on point!"

Xerxes N.

"From start to end Conserva was professional and communicated well. They met and exceeded all of my expectation around getting my first sprinkler system. They are worth the money in every aspect. In the end I would highly recommend them to my family and friends."

Jacob L.
Read More