Sprinkler and Irrigation Services
Use 60%* Less Water on Irrigation
We help homeowners become more environmentally responsible while sustaining healthy lawns.

What Our Clients Are Saying
"I like that they proactively call me to schedule services and not relying on me to call them or waiting for neighbors to be on the same day for service. Very professional and worth the money." Robin F.
Naperville, IL
"I was very pleased. The technician was prompt. Knowledgeable, thorough, professional. I will recommend Conserva to all my neighbors. I am glad "they" responded to my request so quickly! They came out ..." Rachel T.

"Conserva Irrigation was prompt, knowledgeable, honest and fair. It's hard to imagine a business in this day that meets all those criteria however, Conserva exceeded all expectations. Mark was great to ..." Taryn
Dallas, TX
"Jonathan did a great job repairing my sprinkler system . He fixed the leaks, found my missing valve, told me and demonstrated how to adjust my watering schedule for a better result. And, most ..." Marv
Charlotte, NC
"Dennis did a great job. Very thorough and informative." Jay Hexamer
Alpharetta, GA
Read More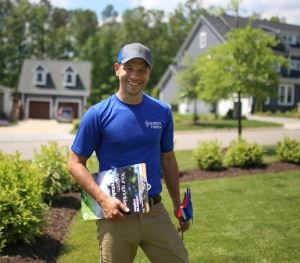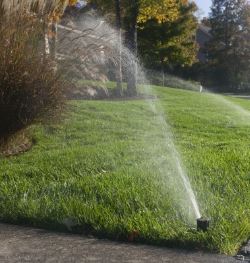 It Pays to Be Environmentally Responsible
Needlessly wasting water negatively affects your community's water supply and also results in overflowing sewers and high water bills. To combat this, Conserva combines the latest technology with time-tested designs to create exceptionally eco-friendly sprinkler systems. Many of our clients experience such a reduction in water usage that our upgraded services pay for themselves in just a few years.
A proper irrigation system is one of the best ways to maintain a lush, healthy lawn and conserve water in the process. With Conserva, you can have the best of both worlds.