The Core Values of Conserva Irrigation of Chattanooga
Professionalism, Innovation and Responsibility
Conserva Irrigation is committed to the three core values of professionalism, innovation and responsibility. We strive to deliver the best service and products for your Chattanooga irrigation system. Our three core values are what we believe is the thing that separates us from everyone else for your sprinkler system service.
Professionalism
When you call an irrigation company then you probably have a lot of questions. Is the company reliable? Will they be on time for the appointment or will you be stuck waiting? Will I know what I am paying upfront or will I be surprised by hidden fees? Who will be showing up to my home to fix my Chattanooga sprinkler system service? These are all valid concerns and here at Conserva Irrigation we want to answer all of your questions, so you feel comfortable and happy with the service we provide.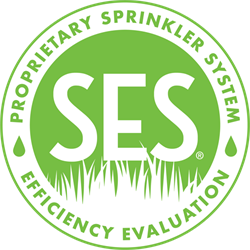 When you make an appointment you can rest assured that our certified technicians will arrive on-time in a well-marked Conserva vehicle. Also, our technicians can always be easily spotted in their Conserva uniform. During our visits, we offer a free Comprehensive system efficiency analysis of your irrigation system. The goal of the analysis is to find ways we can have your sprinkler system running in peak order because an inefficient system can waste thousands of gallons of water every year costing you hundreds of dollars. Often times we can find ways to tweak your system or suggest upgrades to make it more efficient in water conservation. It is always our goal to find ways to conserve water and save you money.
All of our suggested repairs and/or upgrades come with flat-rate pricing, so you always know what the costs are upfront. We never have hidden costs with our quotes thus eliminating any sticker shock.
Innovation
Conserva Irrigation of Chattanooga only offers the most technologically advanced irrigation products on the market today. Through our exclusive partnership with Toro®, we can provide you an irrigation system that is unparalleled in its ability to conserve water while giving you the lush, green landscape that you desire. We know that your sprinkler system is a major investment which is why we offer the very best in technology and long-term quality.
We value your time, so our technicians always show up to every service call with a well-stocked service vehicle that is able to perform most repairs on-site with only one phone call. We can repair any existing system and we can retrofit your sprinkler system whether we installed it or not. With Conserva and Toro you will save money and water versus a traditional, pre-programmed irrigation system.
Responsibility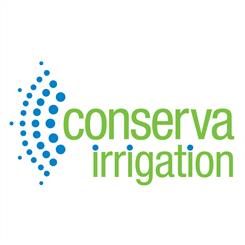 We take water conservation to heart. The fact is a single broken sprinkler head can leak 18 – 45 gallons of water per zone every time your system runs. That is a substantial amount of water that is disappearing down the drain. Wasted water means wasted money for you in your monthly water bill. Water is a finite resource and we all have to be aware of the water that goes to waste. To help eliminate water waste from a poorly performing Chattanooga sprinkler system, we offer our free comprehensive system inspection. It really is free, with no strings attached or a hard sell afterward. We want to help you save money and protect our precious water resource. Water conservation affects everyone now and in the future.