Chattanooga Winter Sprinkler and Blowout Services: Protect Your Systems from the Cold
The cold is coming to Chattanooga, which means you should plan for winter sprinkler and blowout services. Taking this critical step during this season will ensure that once the warm weather returns, your lawn will, too.
What Is a Winterization and Blowout Service?
The trained professionals at Conserva Irrigation Chattanooga will perform key activities to winterize your sprinkler system, including:
Adjusting sprinkler system settings.
Turning off all water supplies to the system.
Shutting off the controller.
Performing a sprinkler blowout, which uses air to clear lines and check for any unknown damage.
Assessing the system's condition and providing you an overview of recommended repairs and costs.
Creating a Winterization Report.
Our Blowouts Do More Than Clear Water
Ultimately, it comes down to our thoroughness and attention to detail. In many scenarios, irrigation companies do a lackluster job on winterization. They run air through the lines until the closest head releases water and stop. We do this for every head throughout the irrigation system.
We use controlled compressed air to evaluate water from the lines while technicians observe the activity zone by zone and head by head, registering any anomalies along the way. By performing this type of blowout, we can also determine if there are underlying issues.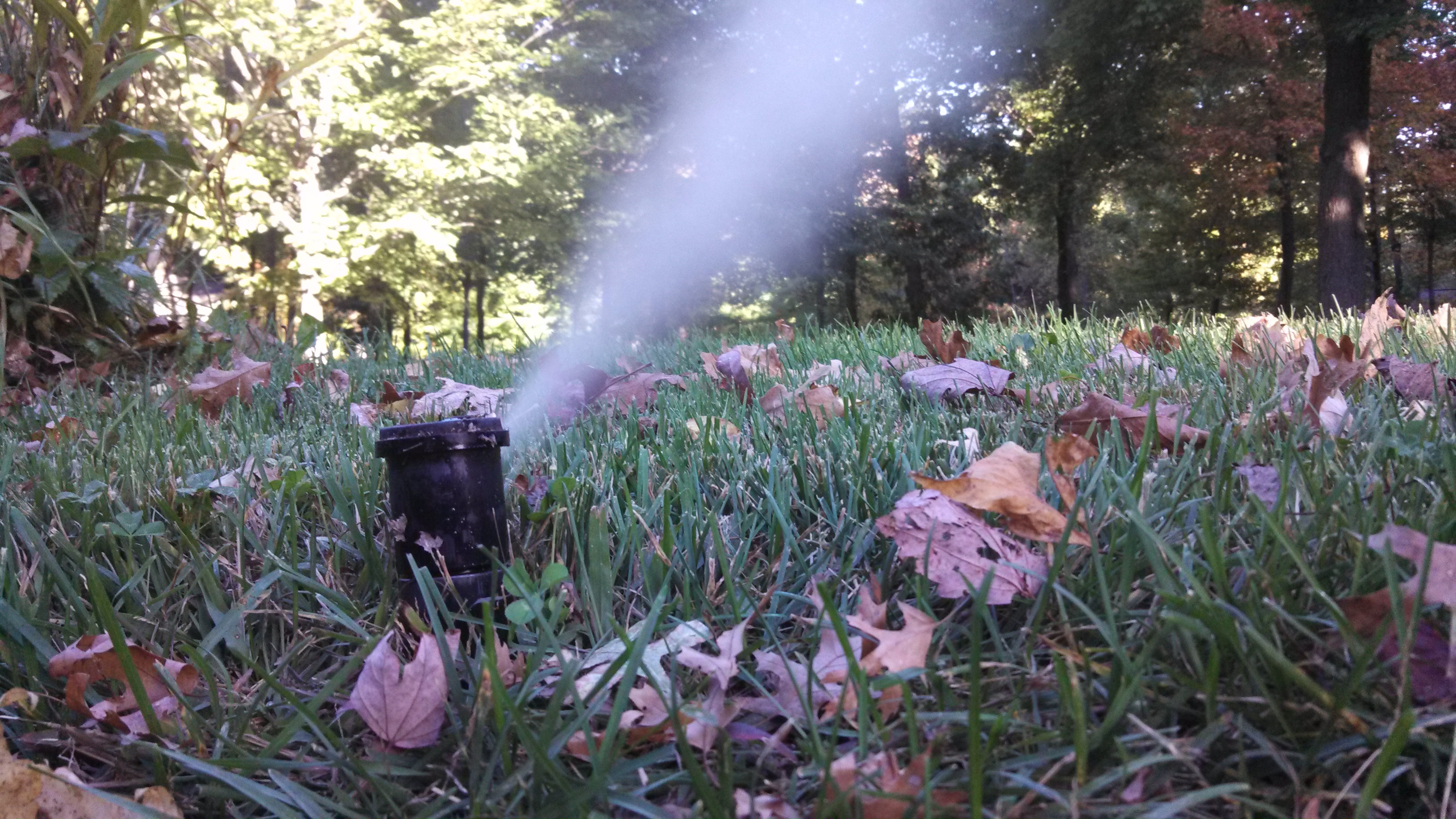 From this process, we can identify if any lateral line leaks, drip irrigation line holes, or leaking seals on the bottom side of sprinkler heads are present. Without this comprehensive procedure, you'd never know about these problems. That's because water drips downward, so you'd never be aware that you were losing water.
Broken heads are easy to spot; however, these types of leaks aren't so visible. Yet, they often occur from animal chewing or gardening tool mishaps. Resolving any leaks like this will certainly ensure your system is efficient and that you're not paying a water bill where a portion of it is dumped.
Should we find any problems, we'll submit a flat-rate, transparent quote for any necessary repairs.
Our No Freeze Damage Guarantee™
The sprinkler blowout is necessary to drain all water from the system. Even the smallest amount of water can freeze and cause pipes to burst. As part of our winterization services, we offer the No Freeze Damage Guarantee™. Should your system suffer damage due to a freeze after we complete our winterization services, we'll repair the components at no cost.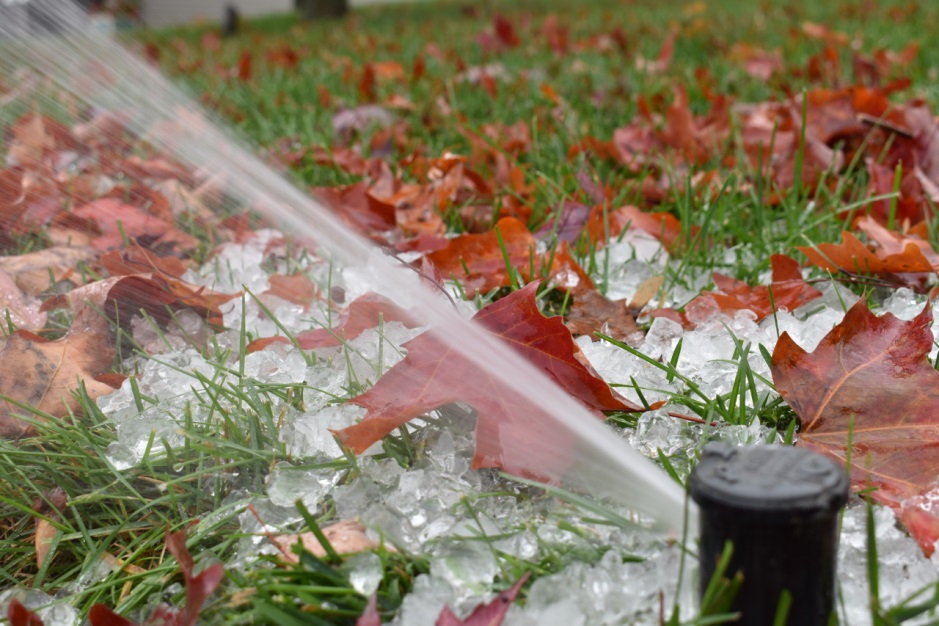 This guarantee has some exclusions, including if winterization occurs after freezing temperatures have already hit the area, the construction of the vacuum breaker assembly was incorrect, or in the case of zones that aren't operating properly or the location of valves was unsuccessful.
Winterizing Services for Any Sprinkler System
Even if our team did not install your sprinkler system, we can still winterize it. The service is cost-effective. You run the risk of damage and costly repairs without winterizing, so make sure it's on your to-do list.
Don't Delay, Contact Us About Winterization Today
We're currently running a winterization special. Contact us today to schedule your appointment.
Posted By
Conserva Irrigation
Categories: