5 Things to Know for First-Time Chattanooga Sprinkler System Customers
Taking care of your landscape can be a chore, but having a lush outdoor space to enjoy is often worth the effort. One of the key elements is ensuring proper watering. Instead of manually watering based on assumptions, you can streamline the process and make it more efficient and eco-friendlier with a sprinkler system. For those first-time sprinkler system buyers, we wanted to share some critical information before you make your purchase.

Not All Sprinkler Systems Are the Same
Before you begin comparing irrigation system options, you should know that they aren't all the same. Different solutions work in various ways. Some are more advanced than others, and if you want to maximize your investment, smart irrigation is the way to go.
Smart irrigation describes a system that uses technology to automate watering at the most optimal time and places. It consists of three core components that communicate:
Weather sensor: It relays essential weather data to the controller.
Soil sensor: It informs the controller of the saturation of the soil by zones.
Controller: It takes the information and autonomously waters in the most efficient way.
Using such a system conserves water, which means lower bills. In addition, it ensures your lawn gets the moisture it needs, so it's more even and lush.
Work with Experts in the Field
Landscaping companies often sell sprinkler services, but that's not their primary competency. Further, they may outsource this project to a subcontractor that you don't know. Thus, it's critical to work with a business that focuses on irrigation installation, service, and maintenance. Otherwise, you may end up with a faulty product and no support.
Ensure You Have Support After Install
After your sprinkler installation, you still have to consider ongoing maintenance, such as:
Summerization: Prepping the system for warm weather and the growing season.
Winterization: Preparing to shut down the sprinklers and clear out any water to prevent pipe freezing.
Backflow Testing: It's a requirement in Chattanooga and requires a Tennessee-state-certified backflow inspector. This process ensures that contaminants like pesticides and fertilizers don't enter the drinking water supply.
Choose the Right Products with Professional Guidance
The product portfolio of irrigation and water conservation products is broad. However, only a few are top-tier and deliver smart irrigation and other automated benefits. If you want to feel confident in the long-term viability of your solution, then selecting the best products matter. You don't have to be an expert yourself but make sure your sprinkler installer is.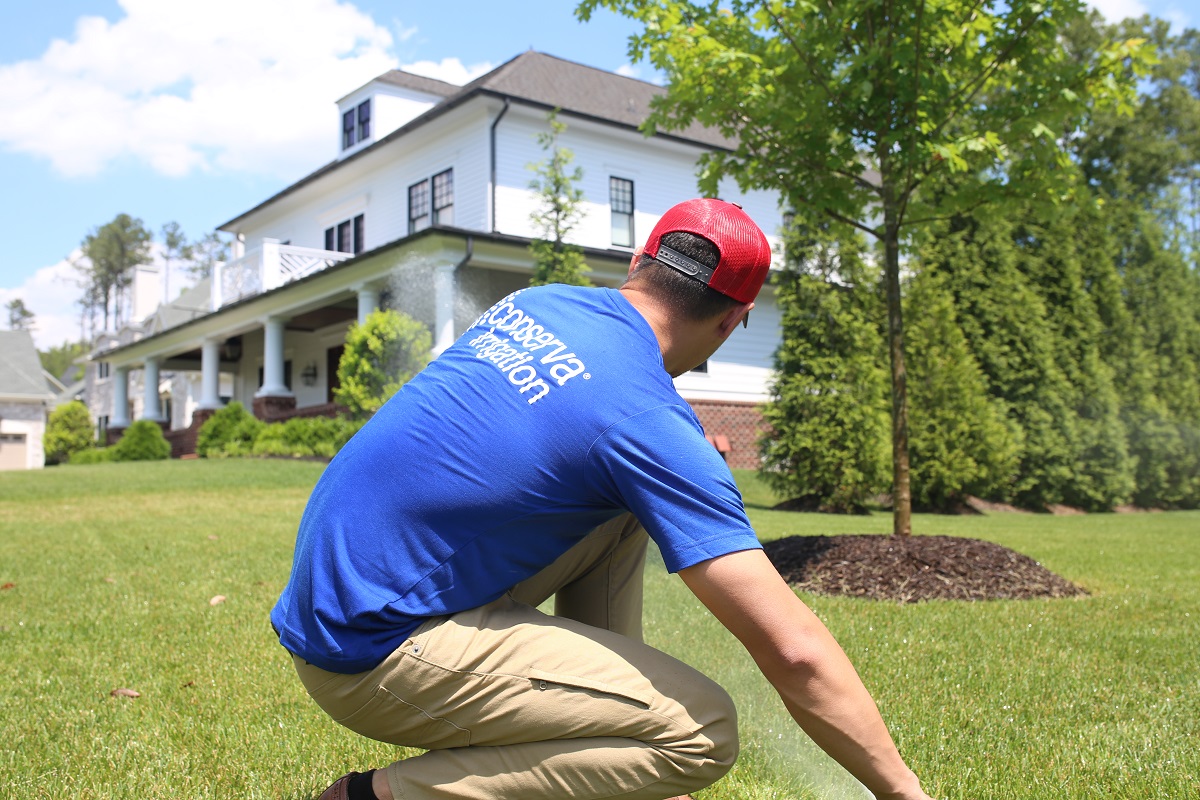 Read Reviews and Ratings
Before you purchase a product or service, you likely want to hear from the company's customers. They provide real-world insights into the experience and quality of the product. Be sure to check out the company's reviews so you know the company is reputable and trustworthy.
Sprinkler Systems That Deliver on Quality and Service
At Conserva Irrigation Chattanooga, all we do is sprinkler system installation, maintenance, and repairs. We help countless customers in the area manage their watering in the most cost-effective and conservative way. Our team of experts is here to support you through the process, so your landscape is beautiful and healthy. Contact us today to request an appointment.
Posted By
Categories: