Use 60%* Less Water on Irrigation
We help homeowners become more environmentally responsible while sustaining healthy lawns.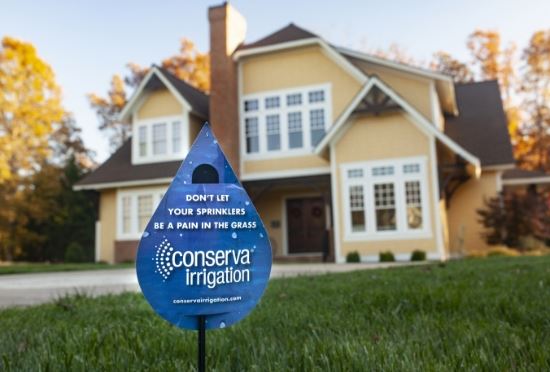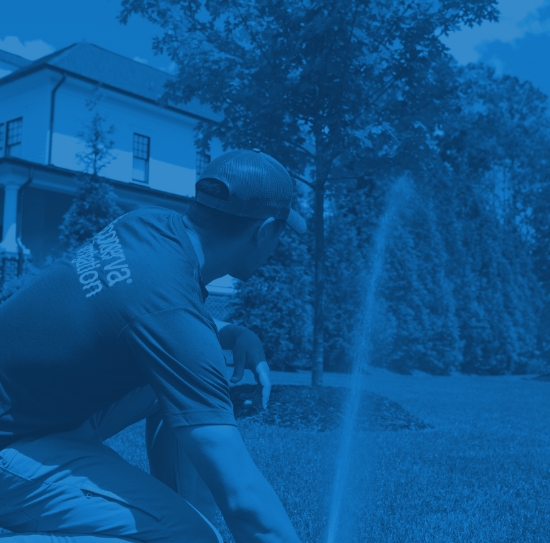 Sprinkler Repair in Chattanooga
Conserva Irrigation® is proud to be the name that homeowners and business owners trust for sprinkler repairs and installations in Chattanooga. Whether your sprinkler system needs to be repaired, replaced, or simply maintained, our trusted technicians have the expertise and tools to ensure your irrigation system is as efficient and reliable as possible.
Did you know that more than 1.5 gallons of the water America wastes comes from sprinkler runoff? Our team is here to change that.
Quality Services You Can Appreciate
We're committed to installing a sprinkler system that's specifically optimized to provide your landscape with the perfect amount of water. From our five-step process to reliable maintenance, we can help you reduce your water waste by up to 60%. Conserva leads the industry in efficient sprinkler solutions and we take pride in helping property owners save water, lower their monthly bills, and maintain beautiful lawns.
Call (423) 401-9517 to learn more about our lawn irrigation services in Chattanooga. We're happy to offer free sprinkler inspections for your peace of mind.
Packages
Nice 'N Easy
Package

$250

Summerization

Winterization

Contact Us
Full Season
Package

$350

Summerization

Winterization

Fall Inspection

Contact Us

What Our Clients Are Saying
"I have had the pleasure of working with Conserva Irrigation for 3 years. When they delivered their initial presentation to us, I was impressed how they clearly and professionally informed us about the services they offered. More importantly though, Conserva Irrigation has fulfilled, time and time again, the very services they shared with us three years ago."

Rachel T.

"I'm very pleased with the service from Conserva Irrigation. For the last year, my sprinkler system started to get a mind of its own and would cut on and off sporadically while a few of the heads were missing some parts of my yard. Two gents came by to take care of the to do list. Maintaining a yard is hard and your sprinkler system needs to be on point!"

Xerxes N.

"From start to end Conserva was professional and communicated well. They met and exceeded all of my expectation around getting my first sprinkler system. They are worth the money in every aspect. In the end I would highly recommend them to my family and friends."

Jacob L.
Read More