Who to Call for Irrigation Repair and Irrigation Installation Services in Summit, New Jersey
IIf you're in need of irrigation system repairs or looking for a new irrigation system to be installed in Summit, New Jersey, then you've come to the correct place. Conserva Irrigation of Central New Jersey is, after all, Your Sprinkler System Caretaker™. We offer all new customers a free irrigation system inspection and free quote for irrigation system installation. Furthermore, we utilize smart irrigation technology that will ensure that your lawn and landscape only receive the perfect amount of water and not a single drop more. So, no longer will you have to worry about overwatering or underwatering your lawn or if your system is running during or directly after a rainstorm. The technology is nearly completely autonomous and operates based on current weather conditions. If you'd like to learn more about our irrigation services in Summit, NJ, and surrounding areas, call Conserva Irrigation of Central New Jersey today at (732) 253-4598.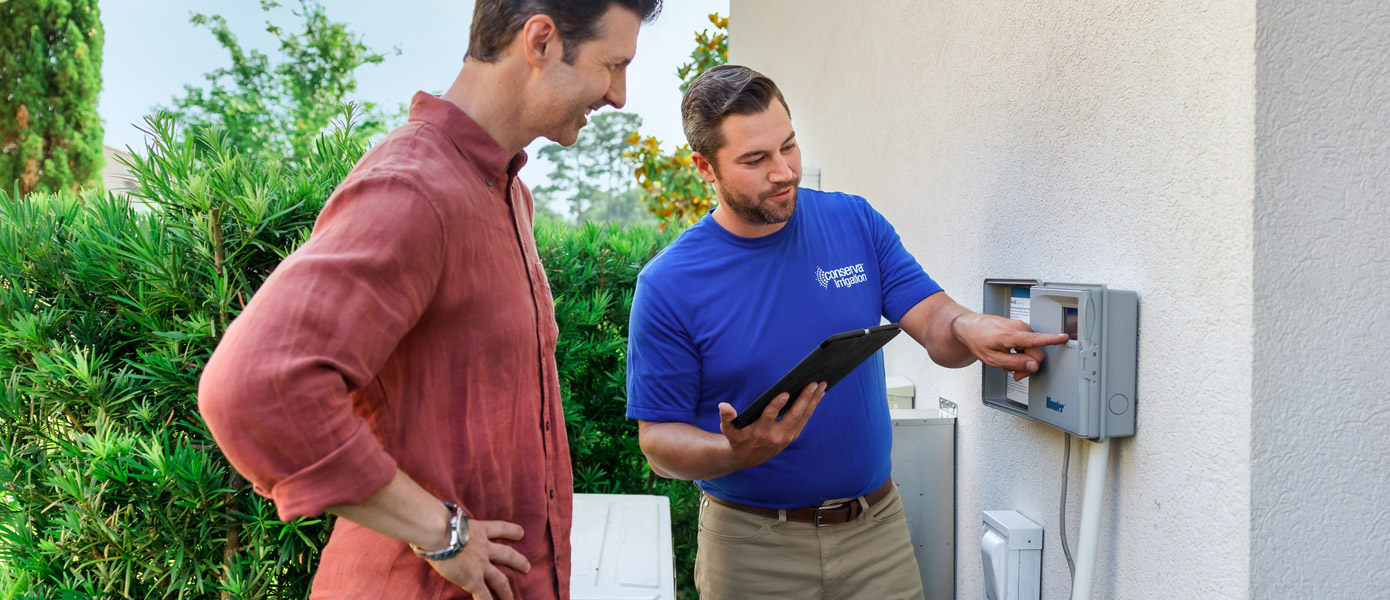 What is smart irrigation technology and how can it improve the health of my lawn in Summit, NJ
Smart irrigation technology is specifically designed to lower your water usage for irrigation while keeping your lawn lush and green. While that may sound extremely simple, it's not. We utilize the Hunter Hydrawise smart controller that utilizes real-time local weather data to automatically adjust your watering schedule. Furthermore, this specific controller can be accessed directly from any smart device you own and even connects with Amazon Alexa™ smart home system for voice activated control. It's an extremely effective tool in ensuring that your irrigation system runs both effectively and efficiently all season long.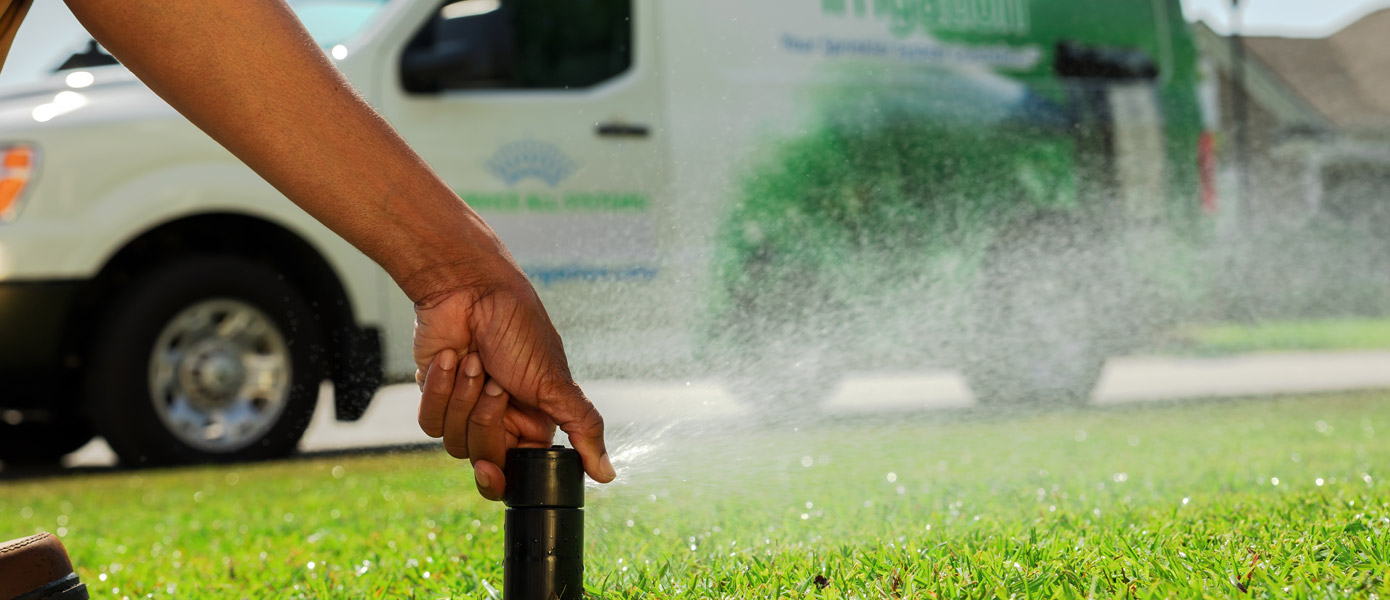 If you've lived in Summit, NJ, for years and years, then you're well aware of how important it is to have your sprinkler system winterized. Failing to properly and fully winterize your sprinkler system can and most likely will result in catastrophic damage to your system. Whether it's a frozen backflow or busted lateral lines, we've seen the impact of an improperly winterized sprinkler system. We offer maintenance packages that will help to ensure you're on the schedule for both winterization and springtime startup well in advance of the upcoming season. This will provide you with peace of mind in knowing that your system is going to be fully protected from the elements and we perform a sprinkler system inspection when we arrive for both your system's winterization and springtime startup.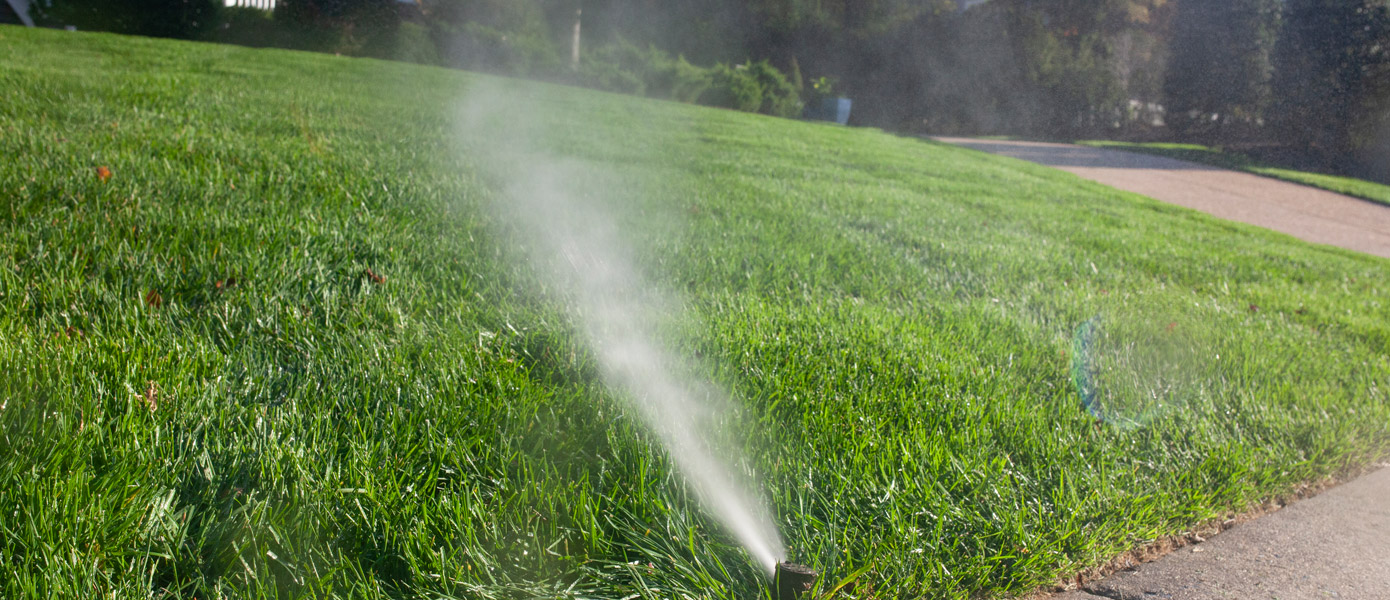 When it comes to the best-of-the-best in irrigation services in Summit, NJ, make sure to perform your due diligence prior to hiring just anyone. We highly recommend taking the time to check their online reviews and ensuring that they've been well-established in our area. Conserva Irrigation of Central New Jersey is a nationally backed, locally owned and operated irrigation franchise. Our primary focus is on ensuring your irrigation system is operating at peak performance. While it may seem paradoxical that we're an irrigation company focused on saving water, that's exactly the case – after all, it's in our name!
Claim your free irrigation system inspection or obtain a free quote for the installation of your new, smart irrigation system by calling us at (732) 253-4598 or by filling out our contact form. We look forward to hearing from you soon!