Irrigation Installation and Repair in Chagrin Falls, OH
Conserva Irrigation of Northern Ohio is your premier irrigation service provider in Chagrin Falls, Ohio. We offer custom-designed irrigation system installation, annual maintenance and irrigation repair for both residential and commercial customers.
Why Choose Conserva Irrigation for Your Irrigation Service Needs in Chagrin Falls, OH?
At Conserva Irrigation of Northern Ohio, we believe that sprinkler systems can and must operate more efficiently. Additionally, we believe in bringing the best of the best in professionalism to our customers in an industry where that characteristic seems to be lacking. Furthermore, we offer all new customers a 100% FREE, no-obligation sprinkler system inspection. Lastly, we utilize flat-rate pricing with zero hidden fees. Make the smart choice in Chagrin Falls, OH, irrigation and call Conserva Irrigation of Northern Ohio today.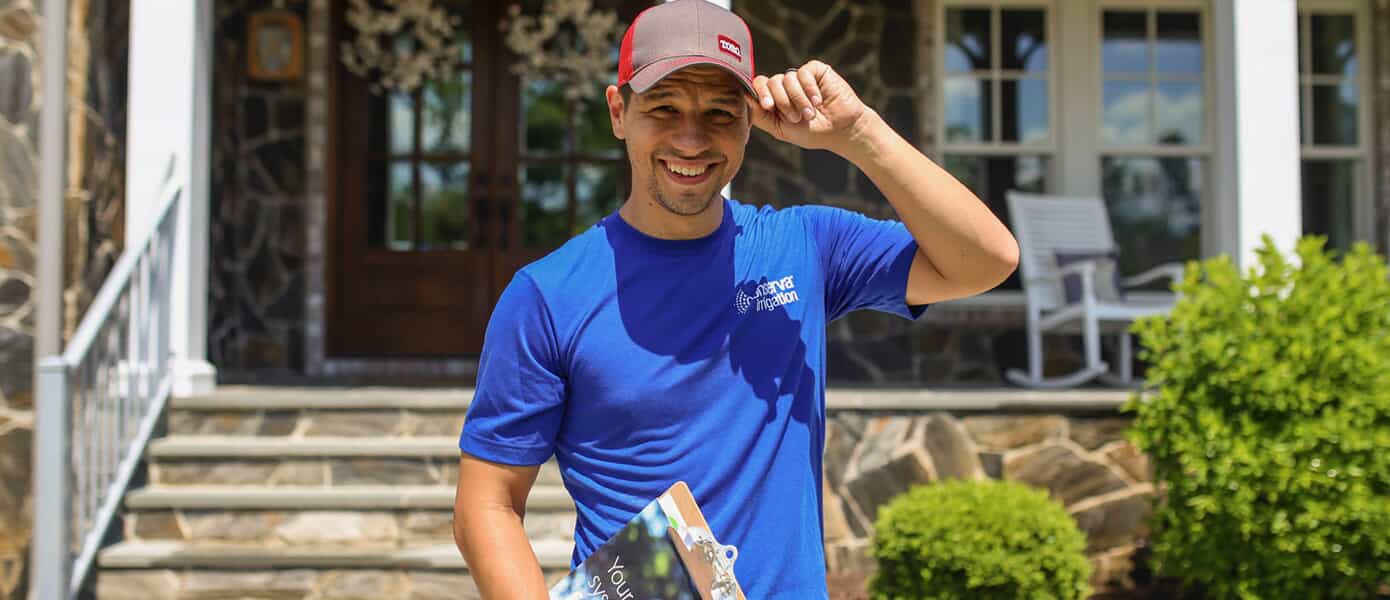 Who to Call for Smart Irrigation Systems in Chagrin Falls, OH
If your sprinkler system is over 5 years old, then the odds are that it isn't equipped with smart irrigation technology. Smart irrigation is at the core of everything we do. Smart irrigation systems will ensure that your sprinkler system only runs when needed and will keep your lawn lush and green all year long. With a smart controller, your system will utilize Predictive Watering™ that will adjust your sprinkler system's run duration based on local weather data.
In addition to practically running autonomously, especially with the every-essential rain sensor, you can remotely control your sprinkler systems' controller from anywhere in the world, provided you have internet access.
A Conserva Irrigation smart irrigation system is designed to utilize up to 60% less water than other, standard irrigation systems!
Irrigation System Winterization in Chagrin Falls, OH
While a smart irrigation system is an excellent way to keep your lawn looking lush and green all year long, it's also very important that your system is shut down during the harsh winter months in Ohio. We offer in-depth irrigation system winterization with a No Freeze Damage Guarantee™. Unlike most other irrigation winterization companies in Chagrin Falls, we'll inspect your entire system and provide you with a winterization report. We don't simply blow out your lines, turn off your controller and immediately head to our next job. We'll even include a free quote for any immediate repair recommendations we spot during the blowout of your system.
Looking for an Irrigation Company Near You in Chagrin Falls, OH?
So, if you're interested in obtaining your free sprinkler system evaluation, need emergency irrigation repair, would like a new system installed, need your system winterized or would simply like to learn more about smart irrigation technology, you've come to the right place.
To learn more as to why Conserva Irrigation is your premier irrigation service provider in Chagrin Falls, OH, call us today at (440) 510-3462 or fill out our contact form. We look forward to hearing from you!