Irrigation Services in Bay Colony
Sprinkler System Inspection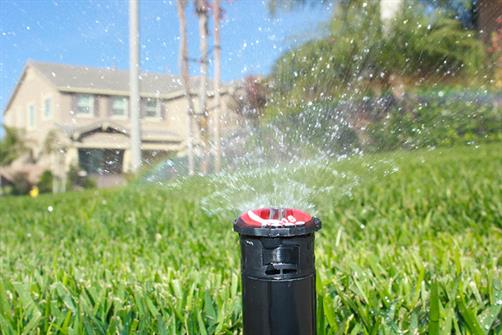 Before diving into any irrigation system to repair it or upgrade it, we want to get to know it first. At Conserva Irrigation, we offer a FREE sprinkler inspection to help find inefficiencies. During the inspection, we will run a test of each zone, check each sprinkler head and examine your controller and rain sensors. Upon the completion of the inspection, we will give you a full report that will yield a System Efficiency Score of 0-100 and will help explain how efficient your sprinkler system is running.
Sprinkler System Repair
Hidden leaks, broken sprinkler heads, flooding and water run off are all signs that your sprinkler system need to be inspected and most likely repaired. Conserva Irrigation is your best choice for Bay Colony sprinkler repairs to maintain a lush lawn and healthy landscape.
Sprinkler Upgrades and Maintenance
Is your sprinkler system outdated or just isn't running the way it should be? Conserva Irrigation can help. After we inspect your sprinkler system to find inefficient or outdated sprinkler parts or technology we will retrofit any sprinkler heads that need to be replaced and update the controller with the highest quality Toro irrigation parts. To go the extra mile in ensuring your sprinkler system is cared for, we offer three seasonal maintenance plans.
Sprinkler System Installation
At Conserva Irrigation of Hampton Roads we will design, install and maintain your sprinkler system from start to finish. We will schedule a consultation with you to assess your property and measure sun exposure, shade, soil conditions and property size. Once the consultation is complete we will design your Bay Colony irrigation system with every detail of your yard in mind. After the finalization of the design, we will install your irrigation system with little to no complications.
Call Conserva Irrigation at (757) 702-5170 to discuss the irrigation services for the Bay Colony community! We promise to be your professional sprinkler caretakers.