Sprinkler & Irrigation Services in Alanton
Sprinkler System Inspection
What would it take for you to have your sprinkler system inspected? Would it have to be a really, really good deal? What if we told it's completely free? That's right, Conserva Irrigation of Hampton Roads provides 100% FREE sprinkler system inspections to the Alanton area and the rest of Virginia Beach. Our sprinkler system inspection is about as comprehensive as it gets. We'll test each and every zone of your system, perform a close-up inspection of each sprinkler head and nozzle to check for any cracks or leaks, and examine your weather sensor and irrigation controller.
After we've completely scoured your sprinkler system, we'll provide you with a written report detailing each and every inefficient area of your irrigation system. This System Efficiency Score will be presented as a grade, just like in school, on a scale of 1 – 100. We'll also provide you with an estimate and recommend the most pressing repairs be taken care of initially.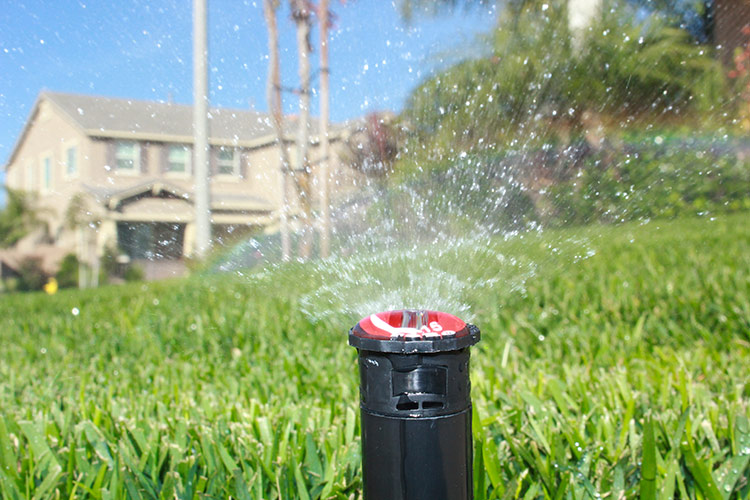 Sprinkler System Repair
If you're searching for a professional, highly trained irrigation specialist in the Alanton area, then you're in the right place. When it comes to Virginia Beach sprinkler repairs, you won't find a more qualified, friendly company in the area. We'll repair your system in a timely manner and have it operating correctly in practically no time at all!
Sprinkler Upgrades and Maintenance
If your existing sprinkler system is on its last leg, we also offer upgrades that will make your system much more eco-friendly and water-efficient. Through the use of Toro® smart irrigation technology, including the EVOLUTION® Smart Controller, ET® Weather Sensor and Precision™ Soil Sensor, we'll be able to reduce your irrigation system's water use by 40% or more. After we've repaired and upgraded your sprinkler system, you can also ensure that it stays working perfectly by signing up for one of affordable maintenance plans.
Sprinkler System Installation
At Conserva Irrigation of Hampton Roads, we provide custom-designed, innovative & water efficient sprinkler system installation services. If you've been thinking about getting a new irrigation system or are in desperate need of one right away, then consider calling Conserva Irrigation of Hampton Roads. We'll create and install a Toro® irrigation system that uses between 40 – 60% less water than other sprinkler systems in the industry. Our goal for your irrigation system is simple – Less Water. More Savings. Healthy Landscape. The best part is that our custom-designed sprinkler systems are so water-efficient, they'll pay for themselves within three years.
Call Conserva Irrigation at (757) 702-5170 to discuss the irrigation services for the Alanton community! We promise to be your professional sprinkler caretakers.