Norfolk Sprinkler Repair Services
If you're reading this, then you're probably in search of a reliable, affordable, and professional irrigation company in or near Norfolk, VA. Lucky for you, you've arrived at just the right place. At Conserva Irrigation of Hampton Roads, we pride ourselves on our ability to deliver top-of-the-line sprinkler system repair, sprinkler installation, and maintenance. If you're in search of the most trusted name in Norfolk sprinkler system services, you can always count on the certified irrigation experts at Conserva Irrigation.
Reliable Sprinkler Repair Services
If your yard and sprinkler system are showing any signs of the following issues, then it's time to call the sprinkler system repair experts at Conserva Irrigation of Hampton Roads. We can help with almost all sprinkler repair and irrigation dilemmas your yard is facing.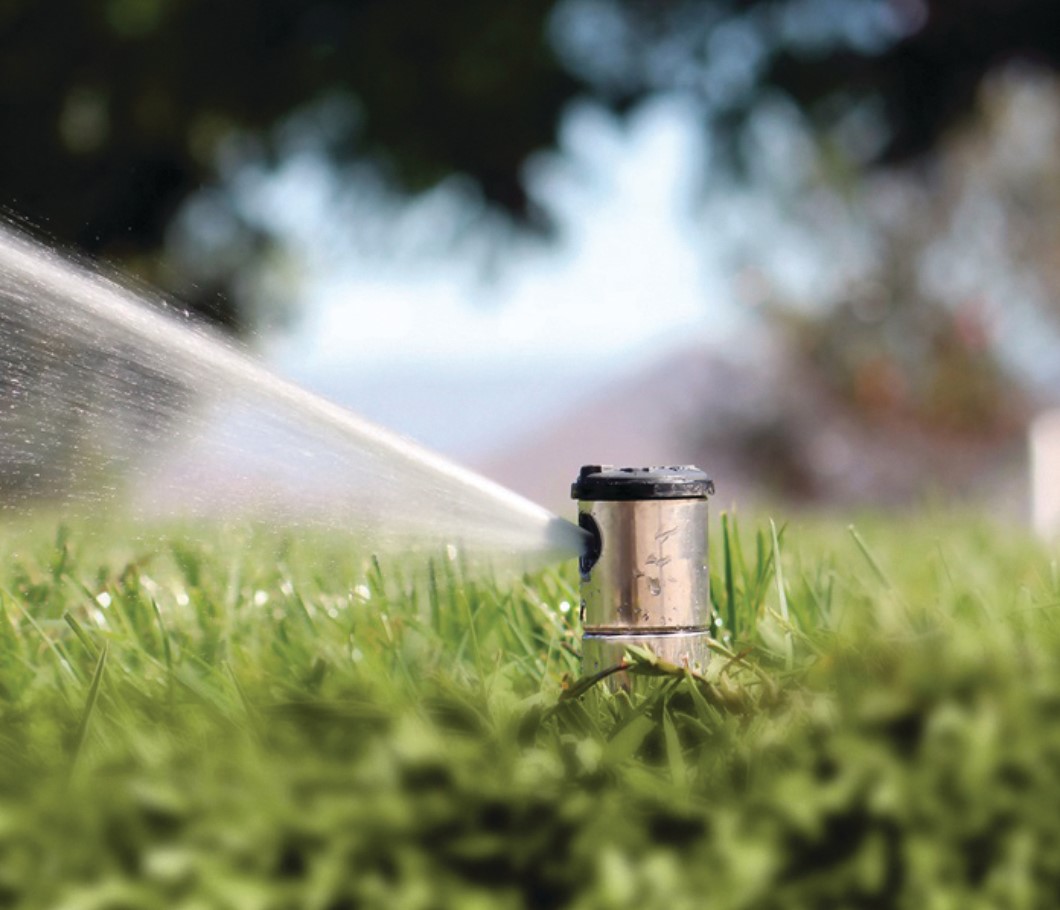 Common Sprinkler System Problems:
You're finding brown spots where the grass has dried up
You're finding brown spots where the grass is saturated with pooling water
Your sprinkler system is running during or directly after a storm
Your sprinkler system controller seems to be written in a foreign, alien code and you've made your way to YouTube looking for answers on how to program it
Sprinkler system repairs are actually quite a bit more complicated than you may think. That is unless you've attempted to fix your sprinkler system yourself. If you've been down this road, then you know how complicated any sprinkler system repair can be. If your sprinkler heads aren't rising, if you have geysers, or if you just want someone to correctly program your sprinkler system's controller, Conserva Irrigation can help.
The whole reason you have an irrigation system is to ensure that your grass and landscape get enough water to thrive and to keep your yard looking great during warmer months. Don't allow a few problem areas to cause your yard to depreciate.
Just pick up the phone and call us today at (757) 702-5170!
Diagnosing Sprinkler System Problems
While you may assume that all the issues with your sprinkler system are at the surface level, we have bad news for you – they're not. In fact, a very large portion of your home's irrigation system lies underground. It's for this reason that you should hire a professional irrigation technician to inspect and diagnose your sprinkler system's problem areas.
Our Experienced Irrigation Technicians Get It Right The First Time
All too often we hear from customers who experienced low quality irrigation services resulting in an expensive and frustrating ongoing sprinkler system repair project. With our team of experts, you can trust that we will resolve your sprinkler repairs the first time.
While you may have a few broken sprinkler heads that can simply be replaced to fix your sprinkler system, you may also have underground water leaks that are causing your entire irrigation system to have too little pressure to operate inefficiently. Additionally, these underground sprinkler system leaks are probably the cause of your skyrocketing water bill that went unexplained for who knows how many months.
What you get with Conserva Irrigation
At Conserva Irrigation of Hampton Roads, we follow three core values ; Professionalism, Innovation and Responsibility. Our dedication to professionalism is exemplified by hiring Certified Irrigation Technicians (CIT) who are well trained and thoroughly experienced in the irrigation industry. We also make sure to stock our vans and work trucks with all the necessary tools to ensure we can diagnose and repair your sprinkler system's problems the same day we arrive at your home. You'll experience the utmost professionalism from the first time you call us to when we've completely repaired your system and part ways.
Water Conservation is a Top Priority
At Conserva Irrigation, our team of irrigation professionals make efficient water conservation a key attribute of our sprinkler system services. When your irrigation system is using water efficiently, you can save money and have a beautifully lush lawn without compromising. Efficient sprinkler systems also help the environment by conserving water, especially when droughts and city-wide water restrictions are common in your area.
Our motto is, "Less Water. More Savings. Healthy Landscape." It may seem odd that an irrigation company would be devoted to water conservation, but that's exactly what we do. In fact, through smart sprinkler technology, we want to help you reduce your water usage for irrigation purposes by up to 60% and keep your lawn green and lush all year long. We've teamed up with TORO® in order to deliver on this endeavor and our customers are absolutely pleased with our work. By partnering with Toro, we are able to provide our customers with the most innovative sprinkler system parts in the irrigation industry. Toro® has spent over half a century perfecting the design of their sprinkler system products and the manufacturing involved to produce their top-of-the-line irrigation products. We're proud to be able to offer the absolute state-of-the-art irrigation products to our customers.