Norfolk Irrigation Installation
Keep Your Lawn & Landscape Healthy with a New Irrigation System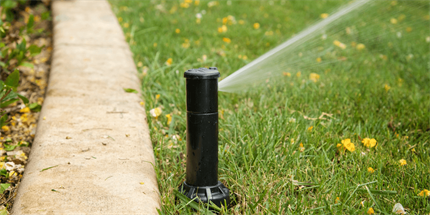 ​Conserva Irrigation of Hampton Roads knows irrigation systems are key to keeping your Norfolk lawn healthy. We built our sprinkler and irrigation systems to deliver the right amount of water to your yard. We design each sprinkler with head-to-head coverage. This ensures every plant and blade of grass receives the right amount of water.
When Conserva Irrigation installs a sprinkler system, our goal is simple: to leave every property in better condition than we found it. We use installation tools that allow water line installation with very little mess, including any existing sod, plants, or rocks.
Call (757) 702-5170 or contact us online to learn more from one of the best irrigation companies near you!
Norfolk Irrigation System Installation
We want to understand the intricacies of your yard and landscape. One of our trained irrigation technicians will walk through your property in Norfolk, gathering information on sun exposure, slopes, planted landscape and patios. After gathering these details, we'll work to design the most efficient sprinkler system. This system will help save water and guarantee consistent watering to your lawn.
Staying organized and efficient during the irrigation system installation is essential to our crew. For this reason, we map out each zone with color-coded flags. We place these color-coded flags throughout your property. They help the crew determine what type of head or nozzle will to use within that zone. For extra precaution, we flag your neighbor's property as well. This is to check for broken sprinklers on their side during the installation.
Conserva Irrigation of Hampton Roads wants your irrigation installation process to be as seamless as possible, and will install your new irrigation system in three hours or less.
Our Drip Irrigation Service Will Improve Your Plants' Quality of Life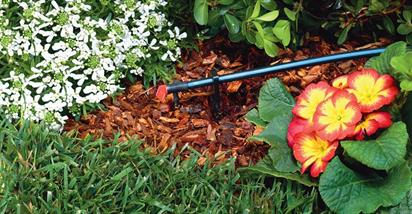 Distributing the right amount of water to your landscape can be the success to your plants' life. Drip irrigation is a simple solution to save time and money while conserving water and improving your plants life.
Drip irrigation systems deliver water to the plants soil at a steady rate targeting the plants roots and reducing water loss from evaporation or surface runoff. Sprinkler systems can leave droplets of water on flower petals or leaves which can act as a magnify glass that can burn plants. Drip irrigation will keep soil evenly moist promoting healthy, beautiful landscape.
Routine Irrigation Maintenance Services
At Conserva Irrigation of Hampton Roads, we offer more than just basic irrigation repairs and sprinkler system installations. We use the most advanced, state-of-the-art irrigation equipment to ensure your sprinkler system works at optimal conditions all year long. Because of our years of experience, we're equipped with the knowledge and skill to solve virtually any irrigation issue.
As much as we enjoy solving irrigation system problems, you can do a number of things to help prevent issues from happening altogether, one of them being regular irrigation maintenance. To avoid concerns, such as inadequate water distribution, we recommend allowing us to perform routine irrigation maintenance services.
Our Norfolk irrigation maintenance packages can:
Extend the life of your lawn irrigation system for years
Keep your irrigation system in optimal shape, leaving your lawn lush and green
Help eliminate drainage problems and minimize water runoff
Be a customized irrigation solution to accommodate your schedule, budget, and needs
While we strongly recommend routine upkeep for irrigation systems that still have some life in them and are reasonably inexpensive to repair, sometimes a new sprinkler system installation is a more ideal alternative; usually because installing a new irrigation system is going to cost less in the long run than it will to continue to repair an aging irrigation system. When this is the case, we will discuss all of your irrigation system options and keep you in the loop throughout the process.
When you choose Conserva, you're siding with one of the best irrigation companies in Norfolk! You can rest assured that working with our irrigation team means you'll get industry-leading and comprehensive irrigation services with a customer-centered experience that exceeds your expectations.
To learn more about our irrigation installation services in Norfolk, call (757) 702-5170 or contact us online.