It's Never Too Early to Schedule Your Sprinkler System Winterization in Oklahoma City
While the days are still hot and muggy, we are nearing the time for sprinkler winterization. But, you may be wondering, why you should have your sprinkler system winterized in Oklahoma City. While our winters are usually mild, we will have several days of below-freezing temperatures. These low temperatures can be catastrophic for your irrigation system if it's not properly winterized. We offer professional winterization services, as well as springtime startups. If you're looking for a professional sprinkler winterization and blowout company in Oklahoma City, call us today at (405) 896-5739.
What to Expect During a Conserva Irrigation Winterization
During the winterization of your system, our certified irrigation technicians will perform the following tasks:
Turn off your water supply to your sprinkler system
Evacuate all water from your sprinkler system (in most cases via an industrial air compressor)
Turn off your sprinkler system's controller
Perform an in-depth sprinkler system assessment
Create a Winterization Report
Leave an estimate for repairs when we return in the spring
Answer any and all of your questions
Inform you about our No Freeze Damage Guarantee™
Your irrigation system is too important to leave unwinterized during the colder months. In addition to protecting your sprinkler system from freeze damage, the winterization process will allow us to fully inspect your sprinkler system to find any areas in need of critical repairs. We'll be on the lookout for any line leaks, broken sprinkler heads or busted valves. The great thing about using an air compressor to remove water from your system is that it will allow us to see your system's health in a more acute way.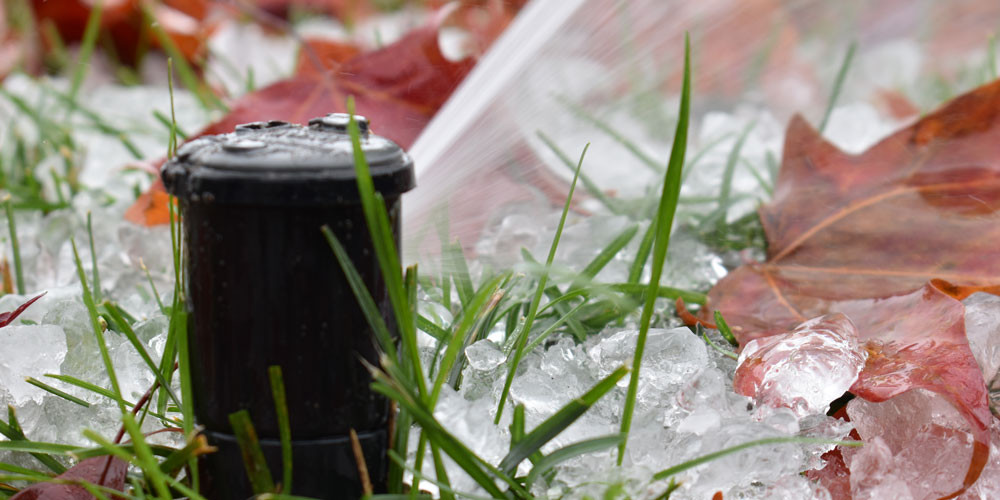 The air rushing through your sprinkler system will help to expose any of those smaller leaks that may go unnoticed during a normal, in-depth irrigation system inspection. We're known in the irrigation industry as Your Sprinkler System Caretaker™. The reason for this is that we handle any and all your irrigation needs. Whether you need irrigation winterization, irrigation startup/summerization, irrigation installation or irrigation repair you can count on us.
Make sure to perform your due diligence prior to hiring just anyone. Rely on the local irrigation winterization experts in Oklahoma City. Rely on Conserva Irrigation of North Oklahoma City. You can reach us by calling us at (405) 896-5739 or filling out our form here. We look forward to hearing from you!
Posted By
Conserva Irrigation of North Oklahoma City
Categories: