Sprinkler Winterizations in North Oklahoma City are Just Around the Corner. Call to Schedule Your System Blowout Now!
With impending freezing temperatures in the next few days, you're probably in the midst of frantically calling every sprinkler company in our area. However, we'll only experience below-freezing temperatures for a few hours. While this is certainly not a good thing for your sprinkler system, in most cases this won't result in any catastrophic damage to your sprinkler system, including your backflow preventer or PVB. We will begin non-stop sprinkler system winterizations as of November 1st. If you're interested in having your system winterized, call the best in the business today at (405) 896-5739.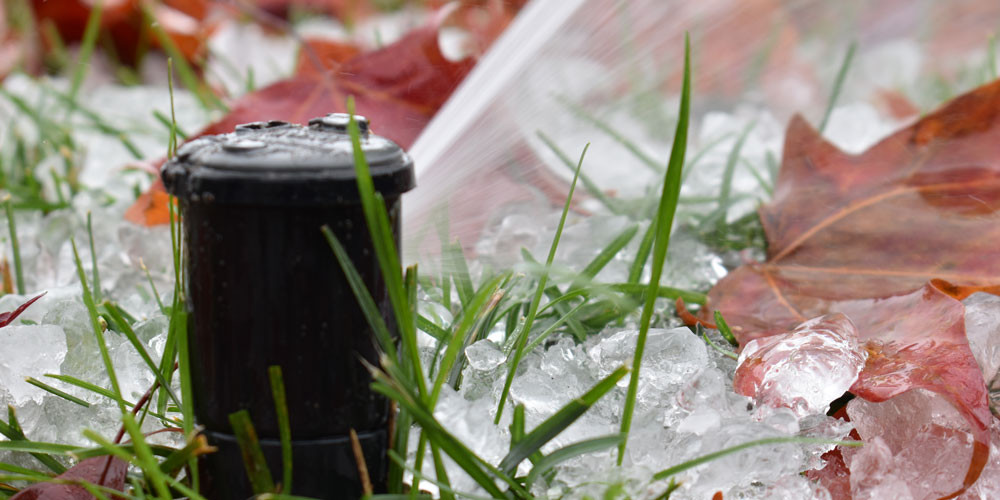 Your sprinkler system already endures abuse from being exposed to the elements all day every day. Make sure it doesn't also have to endure sub-freezing temperatures this winter. This is especially true when we experience sub-freezing temperatures for several days in a row. That's when the real problems can ensue. That's when the cold can permeate the soil and begin to freeze your underground piping for your irrigation system. This can result in cracked lateral and main lines and will cost you heavily for repairs.
Conserva Irrigation of North Oklahoma City is a nationally-backed franchise that offers premier sprinkler system winterization. We will perform a full, in-depth sprinkler system inspection during the winterization of your system. We'll then provide you with a free estimate for repairs to be made when we return in the spring to restart your sprinkler system. Make sure you know who you're hiring to perform your sprinkler system blowout. Failure to do so could result in catastrophic damage to your sprinkler system.
No matter how mild you think our winters are here in Oklahoma City and surrounding areas, it's better to be proactive than reactive. Freeze damage can result in expensive repairs to your system that could easily be prevented with a simple sprinkler system blowout. Make the smart choice and call Your Sprinkler System Caretakers™ at Conserva Irrigation of North Oklahoma City. Remember, we begin winterizations on November 1st and our schedule will fill up rather quickly. Call today to ensure that you can fit into our schedule.
You can reach us by calling us at (405) 896-5739 or filling out our form here. We look forward to hearing from you soon!
Posted By
Conserva Irrigation of North Oklahoma City
Categories: