Conserva Irrigation of North Atlanta Case Studies
SMART Commercial Irrigation Results Speak for Themselves
At Conserva Irrigation of North Atlanta, we conduct commercial irrigation audits to assess current sprinkler system usage and needs for repairs, upgrades, and new equipment. The goal is to help local businesses and HOAs conserve water and save money. In fact, many of our business clients see as much as 30-40% water savings in the very first year. But, don't take our word for it. Let the numbers speak for themselves.
Polo Golf and Country Club Saves 57% on Water Consumption in Year One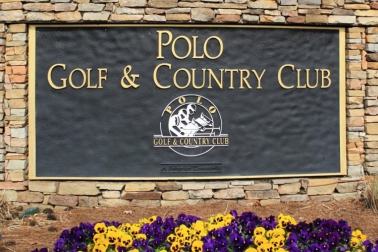 "Our experience over the last 12 months with the Conserva team has been positive and our goals have been met. We highly recommend the Conserva Irrigation team for your HOA irrigation needs." We received a note from Gary Jordan, president of the HOA Board at Polo Golf and Country Club in Cumming, Georgia. He was kind enough to share with us that his community spent $15,000 in water usage in 2016. For 2017 their water usage dropped to $6,432. That is a 57% savings. And we are only in phase two of a three-phase commercial irrigation system upgrade.
Check out the full story in the "Polo Golf and Country Club irrigation system upgrade white paper." If your business or community is running an irrigation system that is more than a few years old, give us a call right away at (678) 921-3684 and we'll assess your system and provide you a full detailed checklist of what and how you could improve your efficiency to lower your water usage and cost.