Neighborhood & HOA Irrigation System Services in North Atlanta
Irrigation and Sprinkler systems are a significant cost for neighborhood Home Owners Associations and Management Companies in the North Atlanta area. With our high cost of water and the long hot summer, keeping neighborhood lawns and landscapes lush and healthy can easily be one of the largest expenses accrued by a neighborhood.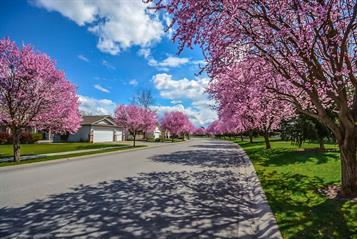 It is not uncommon for a neighborhood to rely on their landscaping company to maintain and service their irrigation system too. *What is wrong with that?* Landscaping companies have a large number of clients to serve, their expertise is in other areas, and their motivation is to serve as many clients in a day as possible. This doesn't leave them very much time nor do many of them have the knowledge to make sure your neighborhood sprinkler system is as efficient as possible. Chances are, they can replace broken sprinkler heads and program the timers, but when it comes to assessing for efficiency, you could be missing a huge opportunity for savings.
MOST OF OUR HOAS ENJOY A 30-40% REDUCTION IN WATER USE THE FIRST YEAR.
Efficient Neighborhood Sprinkler Systems
Depending on the size of your neighborhood and the age of your sprinkler system, there could be a huge opportunity for cost savings with an irrigation system assessment and subsequent irrigation repairs and upgrades. At Conserva Irrigation of North Atlanta, we will find all crucially needed repairs as well as all opportunities for efficiency improvements. With sprinkler system repairs and upgrades, most of our HOAs enjoy a 30-40% reduction in water use the very first year. Over the life of the irrigation system and with regular service, this savings could add up and make a real difference to the residents in your community. All while maintaining a lush and healthy landscape.
With Conserva irrigation of North Atlanta as your HOA's irrigation system partner you can enjoy beautiful healthy neighborhood common areas and a lower cost of keeping it irrigated.
Call today at (678) 921-3684 to schedule your first irrigation system assessment to find out what we can do for you!