Use 60%* Less Water on Irrigation
We help homeowners become more environmentally responsible while sustaining healthy lawns.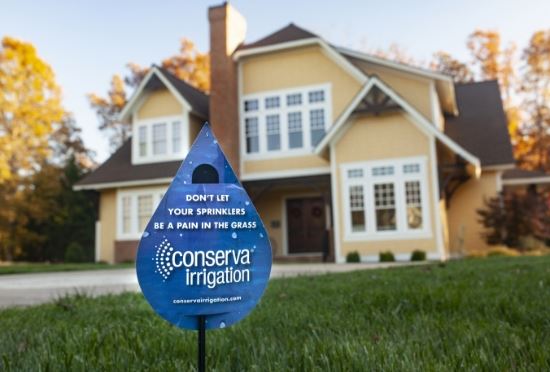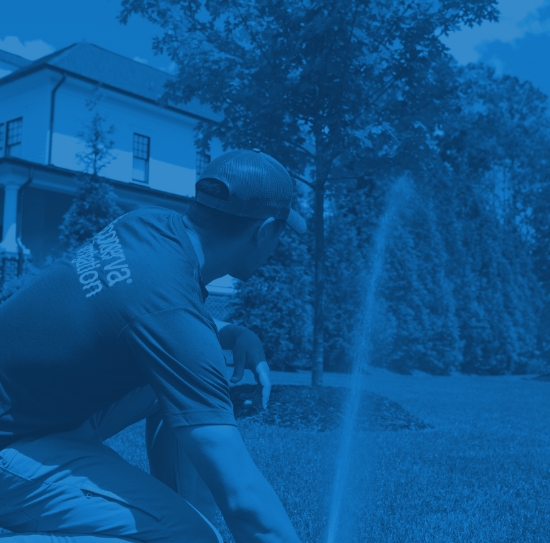 Sprinkler Repair in North Atlanta
If you're in the market for residential or commercial sprinkler repair services in North Atlanta, then you've come to the right place. Conserva Irrigation® is changing the face of the irrigation industry by focusing on our core principles of Professionalism, Innovation, and Responsibility.
What does that mean for our clients?
We will return your call.
We will show up on time.
We will look professional.
We will behave professionally, listen to your concerns, and stay until you are satisfied.
We will always tell you if your system could be more efficient than it is and provide you with a flat rate quote to fix and upgrade it.
We service all systems but utilize the most innovative sprinkler parts made by top-quality, water conserving sprinkler manufacturers such as Toro®. Our goal is to make your system more efficient every time we touch it.
Making Your Home More Beautiful & Eco-Friendly
Water Conservation Through Efficient Irrigation
In fact, we specialize in water conservation, which is beneficial for you, your community, and your planet. It's a win-win-win! In fact, our systems are so beneficial that many of our customers use 40-60% less water, which significantly decreases their water bills. The amount you could save on monthly water bills can pay for our services in just a few years.
With about 1.5 billion gallons of irrigation water wasted every day, our services can help prevent your sewage and drainage systems from overflowing. Best of all, your lawn will look beautiful. We're proud to be a part of the only company in our industry that was founded with the intention of using irrigation systems to conserve water.
Hire an Irrigation Company Today
Don't trust important, technical irrigation and sprinkler repairs or service to the guy who mows your lawn. At Conserva Irrigation, sprinkler installation, maintenance, and repair are all we do. We are dedicated to top-notch service and customer satisfaction.
We are a full-service irrigation company. Along with our fast, friendly, professional repairs, we also provide sprinkler system installations and year-round irrigation maintenance.
Call us today at (678) 921-3684 to schedule your next irrigation service.

What Our Clients Are Saying
"The team was professional and timely. Great work all the way around from the time I called to schedule until the work was complete." Homeowner
GA
"Corey and Jason were both courteous and professional." Homeowner
GA
"The irrigation technician did a great job. He was really helpful and walked me thru everything. He seems to really be knowledgeable and was very professional." Homeowner
GA
"Great company with excellent employees!" Homeowner
GA
"Your guy was top notch. Google review has been left. If you ever need a referral to feel free to use me." Homeowner
GA
"The irrigation technician was very professional, helpful and knowledgeable. He really explained things well. It was a pleasurable experience. I'd highly recommend doing business with this company." Kenneth Jones
Flowery Branch, GA
"Cory and Mike did an excellent job on our recent irrigation upgrade. They were prompt, thorough, and professional. Conservation Irrigation has reduced our irrigation cost in half. Great company." Van Hoots
Johns Creek, GA
"Shout out today for the irrigation technician's prompt service and input on my lawn and irrigation system! I appreciate his input and honesty on what my yard needs to come back to what it was!! I ..." Jeff C
Cumming, GA
"! previously requested a quote from you, I did receive a call and wanted to go with another company that had a lower service charge. Well, you get what you pay for, that company didn't show up! If ..."
GA
Read More