We Service Rain Bird® Sprinkler Systems and Hunter® Sprinkler Systems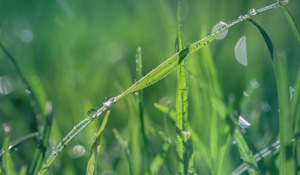 We offer sprinkler repairs, service, and maintenance of all sprinkler systems by Toro®, Rain Bird®, Hunter®, and more, even if we did not install them. At Conserva Irrigation of North Atlanta, we primarily use Toro® parts. We have a special partnership with Toro due to their dedication to innovation in water conservation. That being said, our irrigation technicians are highly skilled in servicing and repairing all sprinkler systems, no matter what brand, no matter who installed them – including the commonly found Rain Bird and Hunter sprinkler systems.
Rain Bird Sprinkler System Repair
Our irrigation technicians are available to repair your Rain Bird sprinkler system. We repair or replace broken Rain Bird sprinkler heads, service Rain Bird drip irrigation systems, and reprogram Rain Bird controllers. Not sure if your Rain Bird rain sensor is working or if all your sprinkler heads are firing when they are supposed to? We can inspect your entire system to find any unknown issues. Whether you need help troubleshooting an issue with your Rain Bird sprinkler or need service or repairs, we are your best choice for Rain Bird sprinklers in Alpharetta, Milton, Duluth, Buford, and all of North Atlanta.
Hunter Sprinkler System Repair
Is your North Atlanta sprinkler system made by Hunter? If you're looking for Hunter sprinkler repair services or maintenance services, we can help! Our skilled irrigation technicians repair Hunter sprinklers systems of all sizes. We have experience with Hunter root watering systems, Hunter Wi-Fi controllers, Hunter rain sensors, broken sprinkler heads, leaking valves, and general maintenance. In addition to provided repairs, we recommend an annual inspection to ensure your Hunter sprinkler system does not have any hidden leaks or inefficiencies.
Whether your sprinkler system is Hunter, Rain Bird, Toro or another brand, Conserva Irrigation of North Atlanta is here to provide all of your sprinkler system repair, service, and maintenance needs. From Sandy Spring to Duluth, Buford, Cumming, Milton and Alpharetta, we serve all of the North Atlanta area with professional, responsible, and courteous service.
Call today at (678) 921-3684 to schedule your sprinkler system service or repair.