How to Inspect Your North Atlanta Irrigation System to Ensure Efficiency and Avoid Water Waste
The summer season in Alpharetta, Johns Creek, Roswell, and the rest of the North Atlanta area can be hot. During the heat of the summer, we use the most water for irrigation. It is during this time that it is vital to make sure your system is working at peak efficiency. Inspecting your irrigation system regularly during this substantial use period is vital to avoiding costly water bills and damage to your turf and landscape.
A single leak in a single zone can waste over 200 gallons of water each month. A sprinkler system that has not been inspected could potentially have multiple leaks. If these leaks go unchecked all summer and for multiple years, that is hundreds of dollars and thousands of gallons wasted.
To avoid waste, it is important to check your system multiple times throughout the summer season. While your system is running, walk through the yard, and closely observe:
Every sprinkler head for leaks and cracks
Observe every zone to be sure water is not spraying onto sidewalks and driveways
Backflow preventer
Irrigation system valves
Drip systems
Immediately after your system has run through a cycle, walk through your entire yard, and observe any areas that are over-saturated/soggy or areas that are dry. Hidden leaks can be hard to discover without professional assistance, but a close observation could alert you to call in the professionals to be sure there is not a major issue hiding underground.
Additional Water-Saving Irrigation Tips
Some small changes in how you irrigate your property can save water, money, and lead to a healthier lawn and landscape. Here are a few easy tips.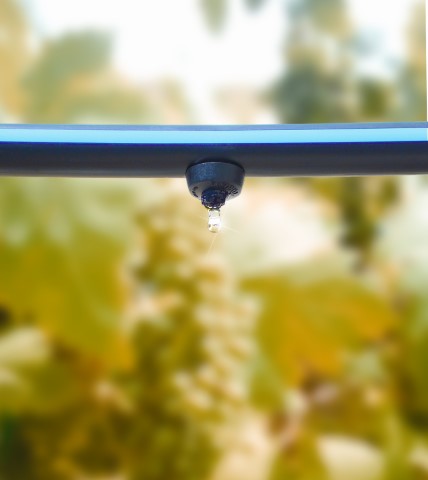 Use drip or micro-drip irrigation for your flowering annuals, which require more water than lawns and shrubbery.
Don't irrigate during times of high wind.
Install a smart controller with weather and soil sensors to avoid watering when nature will provide the water for you.
Irrigate early in the morning to avoid losing water to evaporation.
Use a "cycle and soak" technique to allow your turf time to absorb the water and reduce runoff, especially during peak heat in the summer.
Avoid over-watering. Don't assume a brown spot is from not-enough-water. This can happen for a variety of reasons, and a certified irrigation technician can help identify the problem to mitigate more quickly.
We urge you to trust your sprinkler system to our dedicated team of irrigation technicians at Conserva Irrigation of North Atlanta. We offer valuable maintenance packages that will guarantee your system is inspected and adjusted multiple times throughout the year to keep it running efficiently and affordably. Call today to learn more or to schedule repairs or a service call.
Posted By
Categories: