How to Keep Potted Plants and Hanging Baskets Watered Consistently
Have you ever dreamt of a machine that automatically waters your hanging baskets and potted plants with just the right amount of water constantly?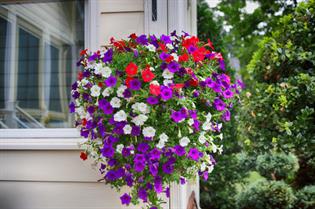 Are you tired of reaching up and having that water run down your arm, spill out the bottom of the basket and make a mess all over the porch? Do you struggle, going back and forth between over-watering and under-watering, so your potted plants either drown or dehydrate? Do you occasionally forget to water them altogether, finding them a week later withered and shriveled? Those days are over with the installation of a micro-irrigation system.
The younger brother of drip-irrigation, micro-irrigation is specifically for potted plants and hanging baskets. Pots and baskets filled with flowers are notoriously challenging to keep alive and healthy, especially in the heat of the summer. Pots and baskets usually feature annual plans that already need more water than perennials. They dry out quicker than plants in the ground, and as easily as they can be underwatered or neglected, they can be over-watered, creating root-rot.
But we have a solution!
What is Micro Irrigation?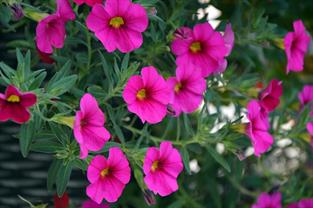 Micro-irrigation is directly tied into your existing irrigation system. It features of a number of narrow tubes strategically placed and concealed among your landscape that will feed into your hanging baskets and potted plants. They will deliver a very small amount of water directly to your plants' roots. The benefit is consistent and precise watering without having to remember.
The results speak for themselves as your glorious annual flowers will bloom bigger and better than ever before. You'll have so many lush flowers, your neighbors will be jealous.
Where Can We Install Micro Irrigation?
Potted plants on your deck, patio, or in landscape beds
Herb gardens
Vertical gardens
Window boxes
Hanging baskets
Micro-irrigation is perfect for all of your potted plants and annuals including pansies, petunias, impatiens, marigolds, and more!
Say goodbye to being a slave to your annual flowers water needs, and hire us to install a micro-irrigation system so you can sit back and enjoy the colorful blooms all summer long. Call today!
Posted By
Conserva Irrigation of North Atlanta
Categories: