Is Your East Brunswick Irrigation System Ready for Summer? Check for Repairs & Efficiency with a FREE System Inspection from Conserva
When was the last time you had your irrigation system inspected? If your answer is last season, last year, or never, the time is now! With the heat of the summer, it's critical to make sure that your sprinkler system is running the way it should. Otherwise, you're putting your irrigation investment at risk for damages and could waste an enormous amount of water over the summer months.
You know you have an irrigation problem when there's a geyser bursting in your back yard, but some irrigation repairs are not that obvious. In fact, repairs often go undetected below the surface, and, left unattended, can wreak havoc on your irrigation system, costing you hundreds, even thousands, of dollars down the line. Before summer gets underway, call an irrigation professional to check that your system is functioning the way it should.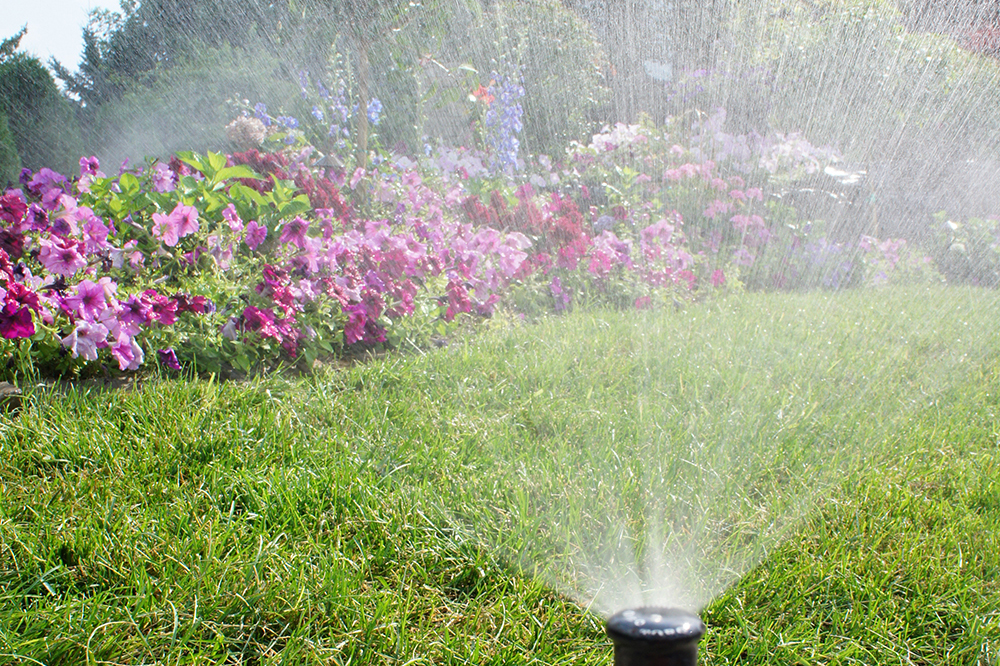 100% FREE Sprinkler System Inspections from Conserva Irrigation of Central New Jersey
From time-to-time, you bring your car in for a tune-up and have an automotive professional check to make sure everything is in working order, especially before a long trip, and you should do the same for your irrigation system.  By evaluating your system from top-to-bottom, an irrigation expert can make sure everything is in working order so that you can efficiently maintain a beautiful and healthy landscape through the heat of the summer months and prevent a cycle of ongoing repairs.
Conserva Irrigation of Central New Jersey offers 100% FREE sprinkler system inspections to get to the root of any existing repairs and head off any problems that may cause you frustration in the future. Our certified technicians evaluate your entire system above and below the surface, examining every sprinkler head in every zone, checking for leaks and line breaks, and assessing each component for proper functioning and programming.
During the inspection process, we always keep water conservation in mind and rate your system from 1-100 for efficiency using our proprietary System Efficiency Score.  When working with clients to increase their efficiency score to 100, they typically see a reduction of water usage from 40%-60%.  By saving water, you can do what's right for the environment while saving money on your water bill in the process.
When your inspection is complete, we walk you through our inspection report, making you aware of any necessary repairs and opportunities to increase efficiency. At that time, we share our simple flat-rate pricing as well as some information on the latest in innovative innovation from Toro® and answer any questions you may have. Upon completion, you'll have a full understanding of your irrigation system and what it takes to get it running at peak efficiency this summer.  For a value of $150, you can't go wrong.
If you'd like to take care of any repairs or upgrades at that time, we can almost always make that happen as our trucks are fully stocked with top-of-the-line products from Toro®. If you'd prefer to think about it, that's fine too. We'll leave you with our inspection report and flat-rate pricing so that you have everything you need when you're ready to make your repair.
High-Quality East Brunswick Irrigation Repairs
Conserva Irrigation is a full-service, professional irrigation company that is licensed and insured.  Our certified technicians are the best in the industry, friendly, and professional in every sense of the word. When we come out for a repair visit, you'll know it's us because we'll arrive in a Conserva truck wearing a Conserva uniform, and we'll be on time.
If you think you may need an East Brunswick irrigation repair or would like peace of mind that your sprinkler system is ready for the summer months, call Conserva today for a 100% FREE inspection or complete our online contact form. We look forward to helping you!
Posted By
Conserva Irrigation
Categories: