Stop the Cycle of Ongoing Irrigation Repairs in Old Bridge NJ
Sometimes it's easy to spot an irrigation repair, and sometimes it's not. When you see a broken sprinkler head, you may consider calling your landscape guy to fix the problem or even doing the job yourself, but that's not usually the best idea. What may appear to be a quick fix may be something else altogether, and a misdiagnosis can damage your system and start a cycle of ongoing repairs.
You know you have a problem when there's a geyser in your front yard, but often irrigation repairs go undetected below the surface. Left unattended, these repairs can cause extensive damage to your system, costing you hundreds, even thousands, of dollars in the future.
With many factors at play, it's important to protect your irrigation investment. Whether you have a soggy spot in your yard, or it's too dry, it's important to hire an irrigation professional to take an in-depth look at your sprinkler system and properly diagnose your repair the first time.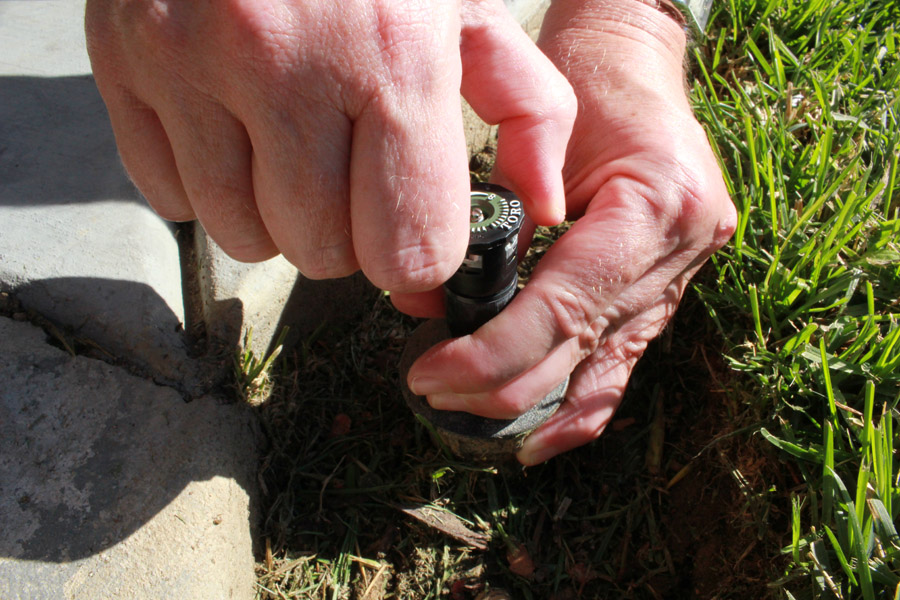 Old Bridge Irrigation Repair & Free 12-Point Inspection
When Conserva Irrigation of Central New Jersey comes out for a repair visit, we offer free 12-point sprinkler system inspections to evaluate all components above and below the surface for proper functioning and efficiency. By examining every sprinkler head in every zone and checking your entire system for leaks, line breaks, outdated components, poor programming and other damages, we properly diagnose your repair and alert you of any issues that may cause you headaches down the road.
Upon completion, we'll walk you through you our inspection report and rate your system from 1-100 for system efficiency. We'll explain any necessary repairs and upgrades as well as opportunities to increase efficiency, share some information regarding the latest in irrigation technology from Toro®, and answer any questions you may have.
When all is said and done, you'll have a complete understanding of your irrigation system and what it takes to get it running properly and at peak efficiency. From a broken sprinkler head to a system-shutdown, and anything in between, our experts will properly diagnose your irrigation repair and get you up and running in no time. Since our truck is fully-stocked with Toro® products, we can almost always make your repair on your first visit.
If you live in Old Bridge and are looking for an irrigation repair, call Conserva Irrigation of Central New Jersey today or complete our contact form.
Posted By
Conserva Irrigation
Categories: