Professional Sprinkler Repairs in Wichita
If you're looking for a professional sprinkler company that offers high-quality repairs, you've come to the right place. While some local companies may dabble in irrigation, sprinkler systems are all we do, and we are the experts in the industry.
We service all types of sprinklern systems, regardless of size, brand, or who did the installation. If you have any following sprinkler problems, you can count on us to get your system operating the way it should in no time:
System won't turn on
System won't shut off
Sprinkler system leaks
Broken sprinkler heads
Sensor not working/watering while it's raining
Grass is dry
Dry spots along grass by the driveway
Grass is too wet
Mold/mushrooms on your lawn from over-watering
Weak or clogged heads
Zone won't turn on
Zone won't shut off
Upgrade controller
Spraying the house or road/adjust heads
Sprinkler controller programming
Sprinkler system tune-up/inspection
Needs changes or repair after landscape changes
Vacuum breaker testing
Vacuum breaker leaking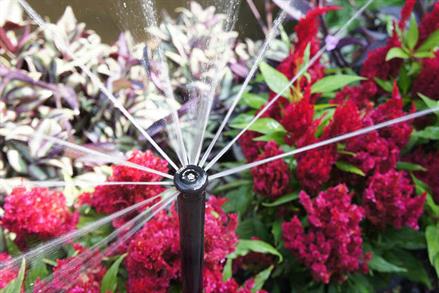 High-Quality Sprinkler Repairs in Wichita
Sometimes sprinkler repairs are obvious, and sometimes they're not. When you see a geyser in your front yard, you know you have a problem, but often repairs can go undetected below the surface. Left unattended, these repairs can cause extensive damage to your sprinkler system, costing hundreds, even thousands, of dollars down the line.
To make sure your sprinkler repair is diagnosed correctly, it's important to hire a professional sprinkler company. Anything less and you run the risk of starting an unwanted cycle of ongoing repairs, which can be both frustrating and expensive.
At Conserva of Wichita, our sprinkler professionals use sophisticated tools to accurately diagnose your repair the first time and get your system running the way it should. From a broken sprinkler head to a system shutdown, or anything in between, our certified technicians will communicate with you through every step of the process and repair your system to the highest quality standard. Since our trucks are fully-stocked with top-of-the-line sprinkler products from Toro®, we can almost always make the repair during our first visit.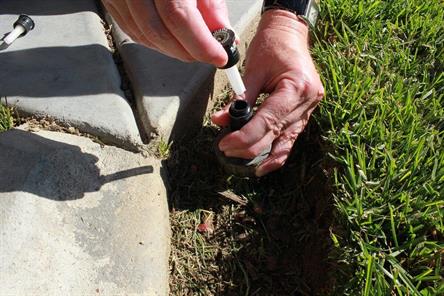 Our Sprinkler Repair Process
When we come out for a repair, you'll immediately notice that we're not like other sprinkler companies. You'll be sure it's us when we arrive because we'll be wearing our Conserva uniforms as we pull up in our Conserva truck, and we're professional, friendly, and on time.
To properly diagnose your sprinkler problem the first time, we offer a free system inspection at the time of repair. During the process, we evaluate each and every sprinkler head, check for line breaks and leaks, and examine all system components for proper programming and functioning.
As part of our inspection, we always keep water conservation in mind and look for opportunities to increase efficiency. It's our goal that your system uses the precise amount of water to maintain a green and lush landscape without wasting water. This way, you can do what's right for the planet and save money on your water bill in the process.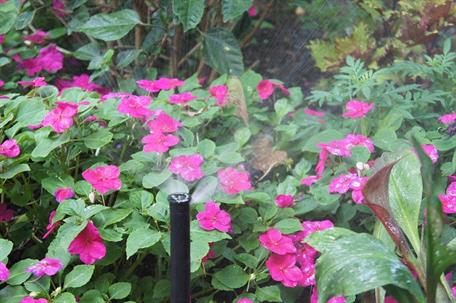 Upon completion, we'll share our inspection report to make you aware of any necessary repairs, ways to improve efficiency, and our flat-rate pricing. We'll also take a few moments to share the latest in innovative irrigation from Toro® and answer any questions you may have. When all is said and done, you'll have a full understanding of your sprinkler system and how to get it up and running the way it should. At a value of $150, you can't go wrong.
If you're looking for high-quality sprinkler repairs in the Wichita area, give us a call to schedule an appointment. We look forward to hearing from you!