Backflow Testing, Replacements, & Rebuilds in Wichita
If you have an irrigation system in Wichita that is attached to city water, your backflow device, also known as a pressure vacuum breaker (PVB) or a reduced pressure zone valve (RPZ), needs to be tested every year before turning your system on in the spring. Additionally, your backflow device needs to be rebuilt every 5 years to be in compliance with Wichita city codes.
Conserva Irrigation offers professional backflow testing, replacements, and rebuilds to the Wichita area. Our certified backflow technicians deliver high-quality backflow services, and our level of experience and expertise go unsurpassed.
What is a Backflow Device & Why Do I Need It?
Each year, there are fertilizers and pesticides used on your lawn that inevitably end up in your irrigation system. Pressure can drop in a water line and cause a reversal of water, known as a backflow. This causes back-siphonage and carries those contaminants into your potable water supply. A backflow device stops the reversal of water, so your household water supply is contaminant-free and safe to drink.
During the colder months, a backflow device can easily freeze and break. The City of Wichita sets backflow regulations to ensure that your backflow is functioning properly to keep your drinkable water supply safe.
Protect Your Drinkable Water Supply with Backflow Testing & Backflow Rebuilds in Wichita & All Surrounding Areas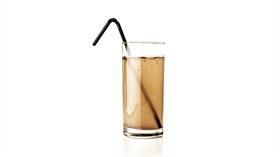 Conserva of Wichita is certified to do backflow testing, replacements, and rebuilds for both residential and commercial properties. Before you turn your sprinkler system back on this spring, you can count on us to take care of all your backflow needs.
You'll immediately notice that we are different from other irrigation companies when we show up in our Conserva truck wearing our Conserva uniform, and we're on time. When we come out for a visit, you'll see that our friendly irrigation technicians are professional in every sense of the word. They'll walk you through every step of the backflow process and answer any questions you may have.
After testing, it may be apparent that your backflow device needs to be repaired or replaced. Since our trucks are fully-stocked with premium products from Toro®, we can almost always take care of the repair or replacement on the same visit. When all is said and done, you'll have everything you need to stay up-to-date with Wichita city codes and have peace of mind that your water is safe to drink.
If you need backflow testing, a backflow device replacement, or backflow rebuild in Wichita, give us a call or complete our contact form to schedule an appointment with our irrigation professionals. We look forward to hearing from you!