It's Time for Backflow Testing in Wichita!
Spring is here, and you want to run your sprinkler system so that you can give your lawn the care it needs. In Wichita, it's required that you get your backflow tested each year before you turn your sprinkler system back on. Additionally, you need to rebuild your backflow device every five years to remain in compliance with city codes.
Why Do I Need Backflow Testing in Wichita?

Backflow occurs when pressure drops in a water line and causes the direction of water to reverse. When this happens, it causes back-siphonage, which can contaminate your potable water supply. As pesticides and fertilizers are often used to maintain a beautiful landscape each year, it's critical that these contaminants don't get mixed in with your drinkable water.
Sprinkler systems have a built-in backflow device, or preventer, also known as a pressure vacuum breaker (PVB) or a reduced pressure zone valve (RPZ), that keeps your potable water supply safe. If your backflow device is damaged, it won't function properly, putting your drinking water at risk.
During the winter months, a backflow device can freeze and break. The city of Wichita has backflow testing regulations in place to ensure your device is functioning properly before your run your sprinkler system each year, keeping your water supply contaminant-free.
Professional Backflow Testing, Replacements & Rebuilds in Wichita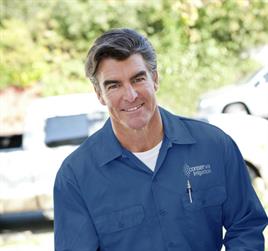 Conserva Irrigation of Wichita is certified to do backflow testing, replacements, and rebuilds, and we are professional in every sense of the word. We deliver high-quality backflow services, and our level of expertise and experience goes unrivaled.
During testing, we may find damages to your backflow device that require a repair or replacement. Since our trucks are fully-stocked with top-of-the-line sprinkler products from Toro®, we can almost always take care of backflow repairs or replacements on our first visit. When the job is complete, you'll have met the city of Wichita's backflow requirements and also have peace of mind that your water is safe to drink.
If you are looking for backflow testing, a backflow device replacement, or a backflow rebuild in Wichita, give us a call or complete our online contact form to schedule an appointment. We look forward to hearing from you and helping you with all or any of your backflow needs!
Posted By
Conserva Irrigation
Categories: