Conserva Irrigation of Wichita: A Sprinkler Company You Can Trust
Tired of sloppily dressed technicians with gruff demeanors arriving in rundown vans to make your sprinkler repair? While you need someone to get your sprinkler up and running quickly, you wish there was a professional choice.
When it comes to irrigation problems, it's important to work with a professional sprinkler company with seasoned employees that you can trust to take care of your repair. After all, your sprinkler system is an investment, and you don't want anyone other than an irrigation expert digging around in your yard and diagnosing your repair.
3 Reasons Why Conserva is the Most-Trusted Wichita Sprinkler Company for Irrigation Repairs & Maintenance
1. Conserva is a Professional Irrigation Company Offering High-Quality Sprinkler Repairs
Conserva Irrigation of Wichita is a nationally-backed, locally-owned professional sprinkler company that is licensed and insured. Our highly-trained, certified technicians have the experience and expertise to repair your sprinkler system to the highest quality standard so that you can have peace of mind that everything is operating the way it should.
You'll notice immediately that Conserva is different than other Wichita sprinkler companies as we pull up in our Conserva truck wearing our company uniform, and we're on time. Our technicians are friendly, courteous, and communicate with you through every step of repair process, answering any questions you may have along the way. Since our trucks are fully-stocked with premium products from Toro®, we can almost always take care of your repair on the same visit.
2. We Perform Free 12-Point Inspections at the Time of Repair that Extend the Life of your Sprinkler System & Save Money
When you have a geyser in your front yard, it's apparent you have a sprinkler problem, but not all repairs are obvious. Often, sprinkler repairs go undetected below the surface and, left unattended, can wreak havoc on your system, costing you hundreds, even thousands, of dollars down the line.
At Conserva, we offer free 12-point sprinkler system inspections at the time of repair to evaluate your entire system above and below the surface. By examining every sprinkler head in every zone, checking for leaks and line breaks, and assessing every component for proper functioning and programming, we get to the root of your sprinkler problem and head off any repairs that may cause you problems in the future.
Upon completion, we make you aware of any necessary repairs and opportunities to increase efficiency so that you can extend the life of your sprinkler system and save money on your water bill. We share our flat-rate pricing as well as some information about the latest in innovative irrigation from Toro® and answer any questions you may have. For a value of $150, you can't you wrong.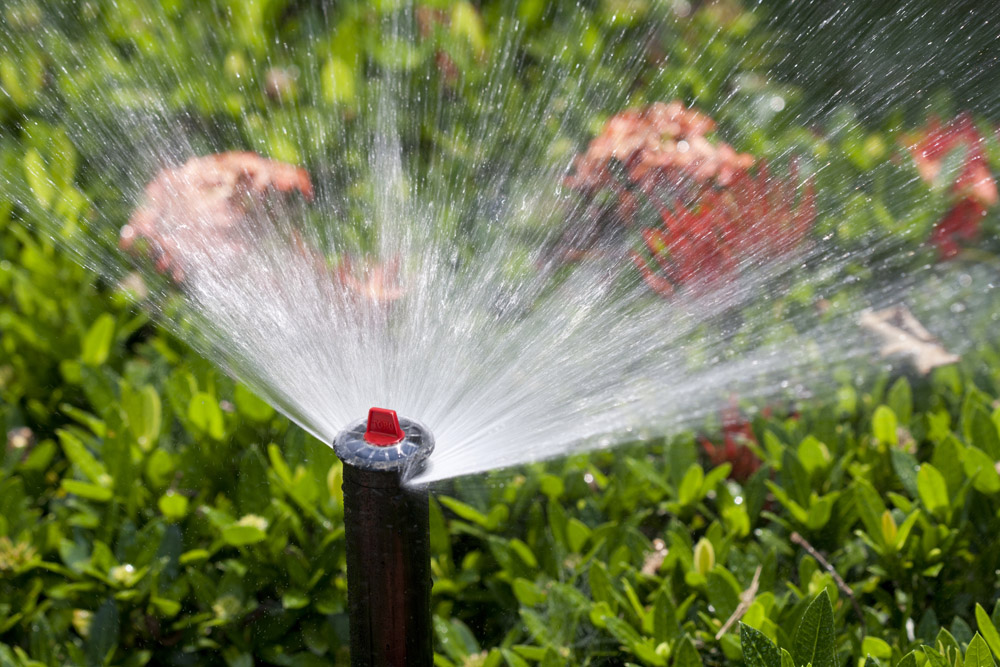 3. Environmental Responsibility is a Top Priority
At Conserva, we want to do our part for the environment by conserving water used for irrigation. Since your sprinkler system is the greatest source of water usage in your home, it's our goal to help you manage it responsibly.
Through our partnership with Toro®, the world leader in innovative irrigation products, we use water-saving technology to deliver the precise amount of water to your landscape at optimal times of the day, and no more. When working with clients to repair and upgrade their sprinkler systems for efficiency, they report a reduction in water usage from 40%-60% while allowing their landscape to thrive.
If you're looking for a Wichita sprinkler company you can trust for professional, high-quality repairs and maintenance, call Conserva today or complete our online contact form to schedule an appointment. We look forward to helping you with any or all of your sprinkler needs!
Posted By
Conserva Irrigation
Categories: